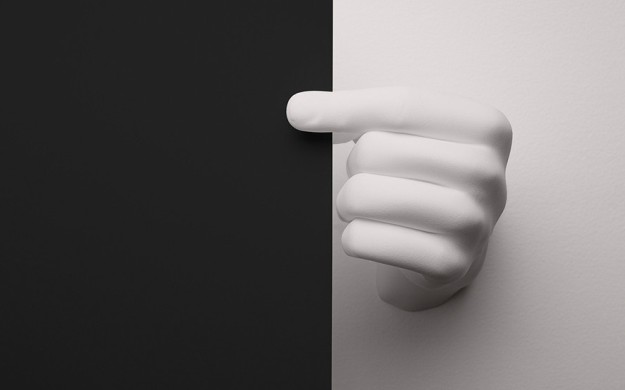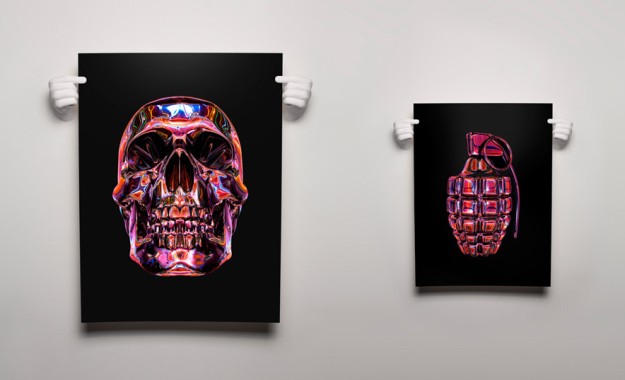 'Handvas,' which was founded last year, aims to showcase designer prints in a more engaging and creative way. Inspired by the way designers tend to hold their work in front of them, the piece of modern design presents a new take on displaying art.
A pair of white hands grip the artwork, as if holding it up for the owner to view. The hands are 3D printed using a high-quality printer and come in a polished finish.
Handvas are available as a big or small set, with the small set ($180) measuring 70mm x 85mm x 75mm and able to hold a maximum thickness of 2mm. The big set ($360) measures 100mm x 115mm x 105mm and can hold a maximum thickness of 4mm. Artwork shown by Luca Ionescu.
TOPICS: Design & Architecture
TAGS: 3D Printed, Artwork, Displaying Art, Handvas, Modern Design, Polished Finish, Prints
Recent Articles By Emma Hutchings
Emma Hutchings is a regular contributor to PSFK.com. Emma is a Film Studies graduate and freelance writer based in the UK. Her favourite topics are film, tv & gaming.
more…
Read Now!Comments
A Look Back At Famous Websitesâ?? First Posts [Pics]
Political Protestors 3D Print New Anonymous Masks
Restaurant Launches Pop-Up Dining Experience Inside Giant Video Cube
BBC Discovers Where House Cats Go When They're Out
Blog Depicts What Everyday Objects Would Look Like If Apple Designed Them [Pics]
Nike Projects Laser Beam Soccer Fields Onto City Streets [Video]
http://www.handvas.com/
PSFK EVERYWHERE
79K
Twitter
34K
Facebook
489K
Google Plus
26K
PSFK RSS
33K
PSFK Ideas & Inspiration Newsletter
GET THE PSFK DAILY EMAIL
Subscribe
POPULAR POSTS
single
Xbox's New Marketing Plan: Targeting Moms Everywhere
Coffee Machine Prints Customers' Faces On Lattes
Anti-Social App Helps People Avoid Their Friends [Video]
Brain Scanning Headband Improves Your Concentration
TOPICS
Advertising, Branding & Marketing
Automotive
Design & Architecture
Fashion
Food & Drink
Health & Wellness
Retail
Travel
Web & Technology
EDITOR'S PICKS
Macala Wright: How CEOs Must Prepare For A Collaborative Future
Apple Reveals Their Post-Jobs Design Manifesto
Rap Icon Releases Coloring Book For Grown Ups [Pics]
Domino's Tests Flying Pizza Drone [Video]
PEOPLE
Categories
Tags