Most days art Critic Paul Carey-Kent spends hours on the train, travelling between his home in Southampton and his day job in Surrey. Could he, we asked, jot down once a week whatever art stuff came into his head?
Blind Time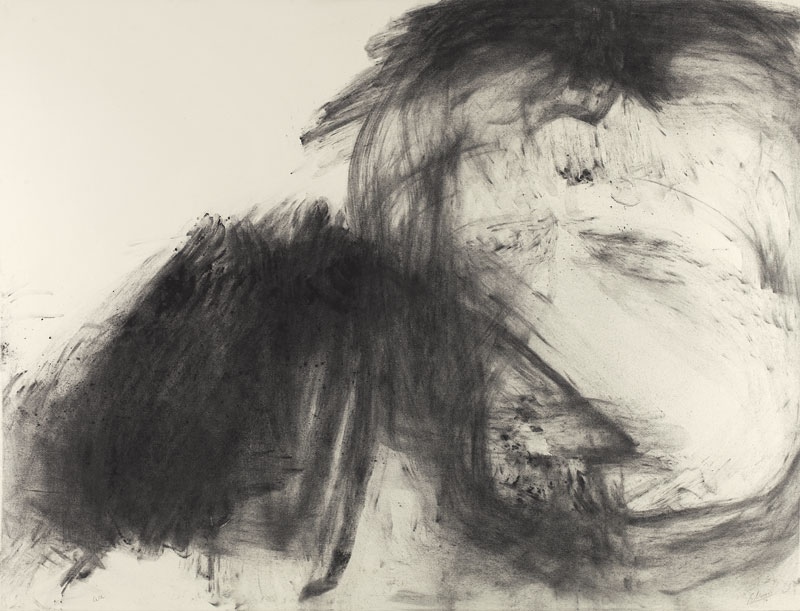 Robert Morris Blind Time II 1976
Spruth Magers' new Robert Morris show doesn't include his 'blind time drawings' – in that respect, I suppose, it is itself blind – but I found a beautiful book of them on the gallery desk. Morris draws with his eyes closed or blindfolded, the better to 'undermine every idea of intentionality'. Other sighted artists have used similar techniques to set their imagination against radical physical limits – Claude Heath is my favourite – and the late styles of some masters, notably Titian and Monet, are arguably a function of deteriorating sight rather than deliberate strategy. And you would expect there to be plenty of partially sighted artists, given that only 10% of the registered blind can see nothing at all. But, I wondered, has a fully and congenitally blind visual artist ever made an impact? The best that Google can throw up is Turkish painter E?ref Arma?an, hardly a household name. He achieves surprisingly conventional representations using a Braille stylus, plus paint on his fingers to colour the shapes. That's to say, he doesn't invent a 'new way of seeing' appropriate to someone with no vision, which would surely be more interesting. So, a gap remains: for an artist who's never seen the world to reveal in some uncanny way just how they don't see it.
Categories
Tags