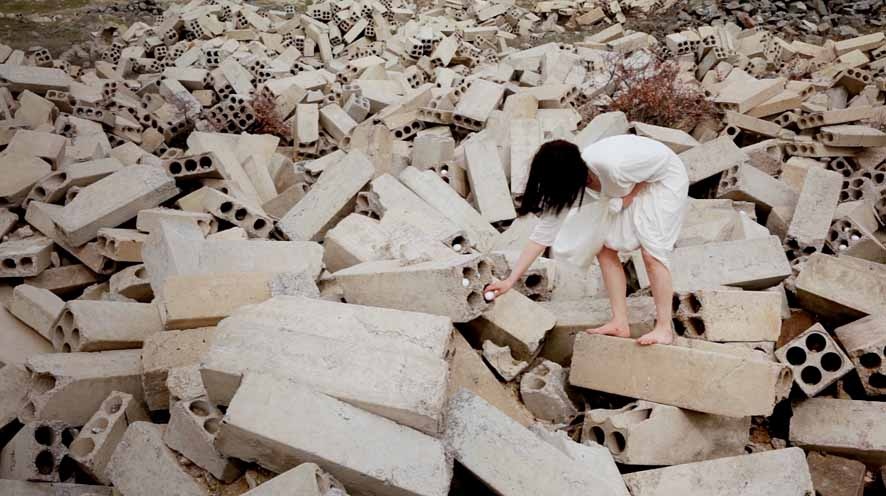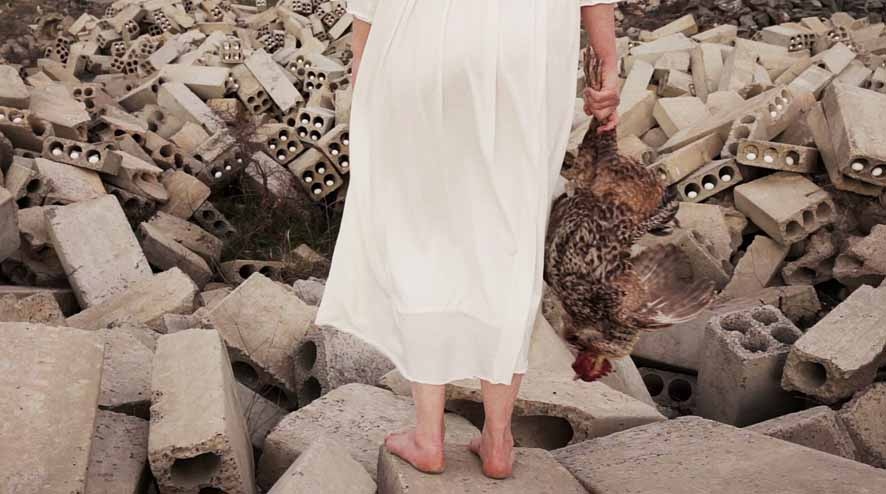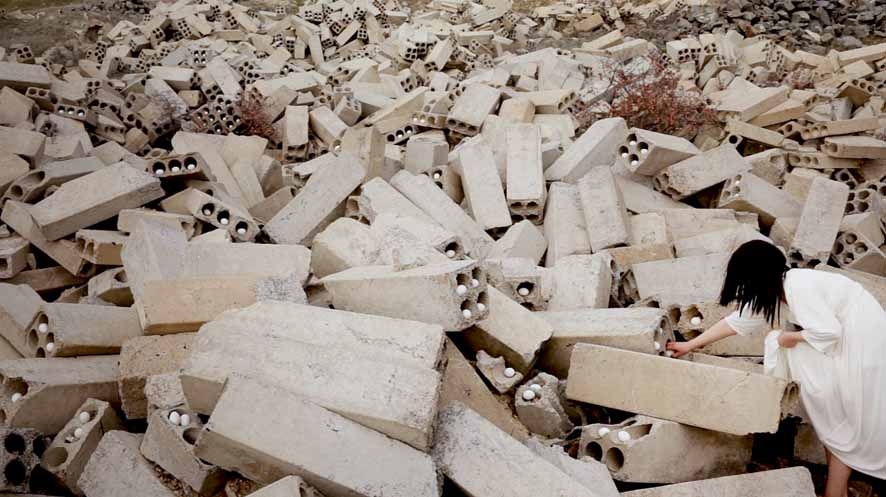 FAD have hooked up with our favourite guide to the art stars of the future The Catlin Guide to give you a sneak preview of some of the nine shortlisted artists this year.
Up third is Fatma Bucak
1. If you weren't an artist, what else would you be?
It's quite difficult to say. When I was a child I wanted to be an astronaut, then it turned to be a philosopher, then an activist; then I realized that I was actually doing something else, which however I don't regret. I would probably be an artist again.
2. Can you tell us more about your work and what are the main ideas you would like to express?
My work embraces a wide range of subjects influenced by my biographical past and brings in observations from reality and constructed fictional aspects. In different layers of my practices I elaborate these autobiographical parts in terms of materials, settings and casting. There is certain gender specific perspective of identity, with different possible narratives that brings the real stories with their political powers into a mise en scene. Certain issues, such as religion, cultural displacement and clashes, male power, rituals, presence and absence are brought into this view where the performative approach is central.
3. How do you start the process of making work?
The process of doing a work begins with something visual, also something that I already saw, I lived or heard of which I have an image in my mind;
I see something that make me curious then, I begin to research about it, read a lot about the context/content, talk with others about it. This first part actually takes a bit of time before I can get a first idea of how to proceed on the practical work.
4. Do you consider the viewer, when making your work?
As I use quite a lot performative elements and frequently happening in real spaces, viewers are quite often part of making the work, I can't avoid having them. And some times they are welcome to be part of it. It's of course depends on the work. In this sense I have to consider them from the beginning.
5. Name 3 artists that have inspired your work?
Giovanni Piranesi has been quite important for me, particularly with his Prison series and its archaic, uncanny monumentality. Along with him I also received a lot of inspiration from Albrech Durer's etchings. There are also actually quite a lot of contemporary names which have been inspired me in different ways such as Sofia Cole, James Coleman (especially with the work called Retake with Evidence, Shirana Shahbazi, Jananne Al-Ani, etc.
6. What defines something as a work of art?
To be honest sometimes it's quite difficult to see what defines really something as an artwork. There is not a clear limit between being/not being an art work.
7. In times of austerity, do you think art has a moral obligation to respond topically?I think yes.
8. Anytime, any place – which artist's body would you most like to inhabit?
I have no idea actually, probably I am happy with my own time and body.
9. What was the most intelligent thing that someone said or wrote about your work?There are quite few that come to my mind, but the best one was when one of my tutors, Fulvio Bortolozzo – an Italian photographer – told me "you are not just observing in your work but changing the roles of things, displacing them to discover the displacement. If you continue like that you might get some problems especially in conservative countries such as yours".
10. Do you care what your art costs? State your reasons!
Yes, I do. Producing art is my life, but also my living and my new work production. I thus have to keep these elements in mind to strike the balance.
11. What's next for you?
My first solo show in Istanbul at Arter in September, then I will be part of the Town House Gallery residency in Cairo. I have also been selected for Bloomberg New Contemporaries 2013…
12. How will you spend the £5000 if you win?
I will first pay the people who helped me to do the work, and then book a flight to Jerusalem for a research on a new work.
See Fatma at The Catlin Art Prize 2013 Londonewcastle Project Space 28 Redchurch Street London E2 7DP artcatlin.com
Open 2nd – 26th May 2013
Categories
Tags