FAD have teamed up with Maurice Einhardt Neu Gallery (MEN)Gallery to present :
'THREE DAY WEEK' A program of performance and installations at The Other Art Fair.
Friday 26th April – Shaun Caton 'Unscene Underbelly'
Saturday 27th / Sunday 28th – Derrick Santini – 'Blue'
MEN Gallery
www.shauncaton.co.uk
www.derricksantini.com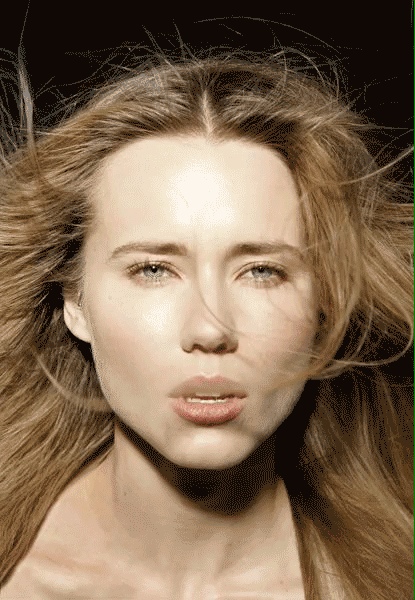 I Want To Fuck you Photographic lenticular x 30 frames Light box
84.1 x 118.4cm 1/3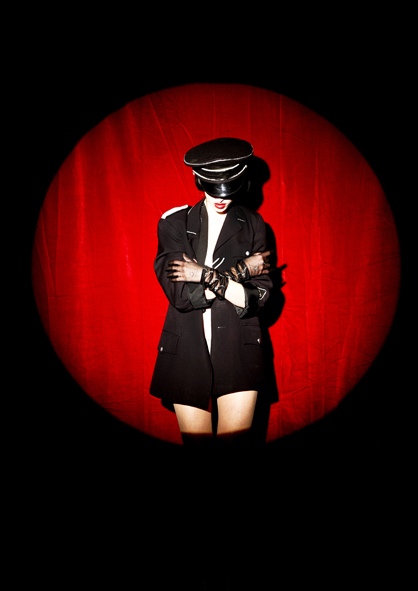 The Nightporter Photographic lenticular x 30 frames Light box 84.1 x 118.4cm 1/
Thursday 25th Saturday 27th / Sunday 28th April 2013 DERRICK SANTINI 'BLUE'
Creating images was always about telling a story, whether a stand-alone iconic image, a series of images, a book, or a film, a natural evolu- tion of the same line of enquiry and my own personal creative journey. In all these stories there is a truth, be it as abstract as you like… buts its real, and people connect with it. The magic at the time of creating a photograph is the very essence of the art of photography, amazing, incredible timeless beautiful moments, seen, cajoled spirited but ultimately captured in that split second and thus created…
Film is the other medium I love and while only having scratched its surface, the power of suggestion and universality of film is awesome, but so is the sublime abstractness of photography. The Lenticular world encompasses both these and hence its growing fascination with me as a sublimely unique medium to create and communicate with.
Story telling and most importantly interaction are Lenticulars understated and largely un-tapped uniqueness, and although being around for a few decades in their present incarnation and before as diligently laid out strips of folded paper, creating the same kinetic illusion – we are still enthralled. Like a moth to a flame, a 'Magic Lantern', Plato's Cave or a penny flick book we have a very base fascination with flickering moving shapes and im- ages….
Lenticulars also have an imbued relevance at this incredible juncture of the human condition; like us, they are caught between these two worlds, two realities. We are all looking into the mirror whilst staring into the void, just like the lines that split the lenticular lens into opposing realities, or fused dreams. What appears as something is suddenly something else; cause and effect, modernity – now.
The Work
The series has its roots in mythology, fantasy and good old folklore, and is a culmination of long harbored ideas, based around people and birds, and the metaphysical world that binds these creatures and characters, in lore and in reality, especially the place where they intersect and crossover. For many years I wanted to bring the Magpie's Rhyme to life, but as photography or film it never happened. The lenticular process became the catalyst to eventually realising it. For the Leda and the swan pieces it was a similar story, initially envisaged as a series of photographs, but needing to take it somewhere else, from the numerous depictions in paintings and the like, creating photographic lenticulars to tell the stories bought these ancient notions to wondrous life.
The Magpie rhyme's – one for sorrow two for joy three for a girl four for a boy five for silver six for gold and seven for a secret never to be told, are depicted as a series of lenticular portraits – a rogues gallery of sorts. These characters have a beguiling and binding quality, culminating in the 'Secret'.
The Leda and the Swan series, needs no other introduction, only in the retelling of this dark and mythical story in a contemporary way through the lenticular process. The in-between the changeling, a world within a world…..are the constant themes that motivate and propel my work, the lenticular process encapsulates these elements and virtues, beautifully – the medium is the message as much as the content of the works.
About The Artist
Born, 1965, Scarborough, England. Lives and works in London.
SELECTED EXHIBITIONS
2013 Exposure; London, UK
2012 Young Masters Award – shortlisted Artist.
2012 Metamorphosis, solo exhibition at Scream; London, UK
2011 Contemporary Istanbul Art Fair (SODA Gallery solo show); Istanbul, TR
Scream Now, group exhibition, Scream; London, UK
I Love You, solo exhibition, Doyle Devere; London, UK Collection Part II, group exhibition, Scream; London, UK
2010 I Want To f*** You, solo exhibition, The Maurice Einhardt Neu Gallery (MEN) London, UK 2009 Soul i-D, group exhibition, Christie's; London, UK
Soul i-D, group exhibition, Christie's; New York, NY
2006 Eye on the Natives 'Red Stream' live photo-stream from Beijing to BBlessing; New York, NY
2005 4 photographic portraits obtained by the National Portrait Gallery; London, UK
2004 Persona, solo exhibition, Kingsland Road Gallery; London, UK Persona, solo exhibition, Rendez-Vous Salon; Paris, FR Persona, solo exhibition, Lot 61; New York, US
Persona, solo exhibition, Soho Grand Gallery; New York, NY Persona, solo exhibition, Microzine; Liverpool, UK
PUBLICATIONS
'Persona', published by Dazed Books – 2004
Categories
Tags