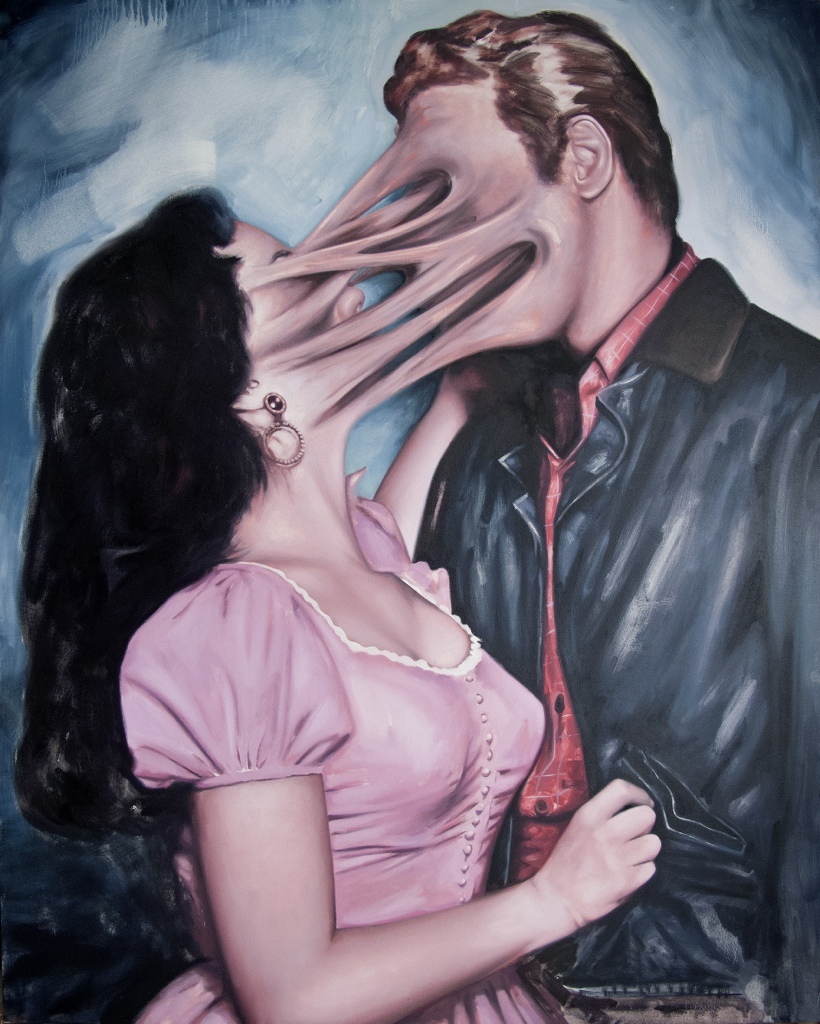 The Cob Gallery, 205 Royal College Street, London NW1 0SG – www.cobgallery.com
Justin Quirk is very proud to announce an exhibition of new work by London-based artist Nathan James. The exhibition, entitled Creepshow will take place at The Cob Gallery, Camden, this March – and showcases unseen work, which marks a dark evolution in the painter's style.
The new series takes its inspiration from the concept of Pessimist Pop – a direct reaction to the highly-polished, busy, celebratory work of Koons, Murakami et al – and sees James deal in similar bold shapes and cultural iconography, but switch focus to the underbelly of his subjects, contextualising them in a real, unforgiving world. Painting in oil (often making his own paints) on canvas or linen, James focuses on the lives and worlds of the underclass, failures, perverts and slackers, rather than beautiful, successful people.
'Like all the best art, Nathan James' new paintings challenge the idea that beauty is a universal term.'
– Jake Chapman
Bleak comedy and personal tragedy sit uncomfortably close together in James' characters, which draw on both the failed industrial background of his childhood in Ontario, and the fantastical world of cartoons, characters and the golden age of Hollywood, which has long fascinated him.
Combining an almost old-fashioned, painterly approach to his art with very modern ideas of representation and humour, his subjects are captured in various states of disintegration, mutation and grotesque evolution. Creepshow is at once, a deeply personal and voyeuristic document of lives, habits, problems and people who contemporary art often overlooks.
www.cobgallery.com
Read The Nathan James interview HERE
Categories
Tags