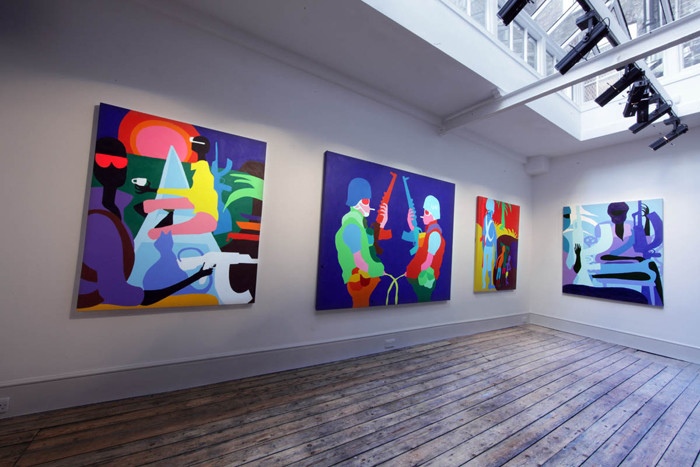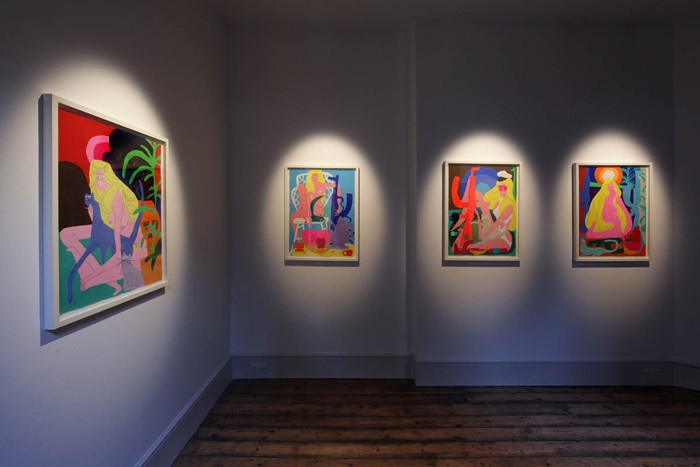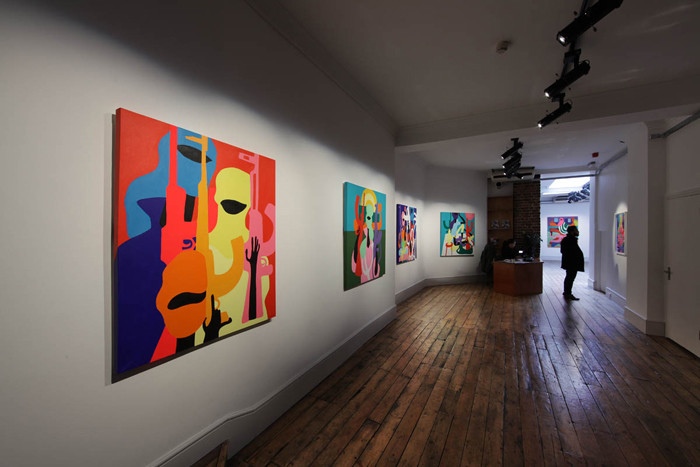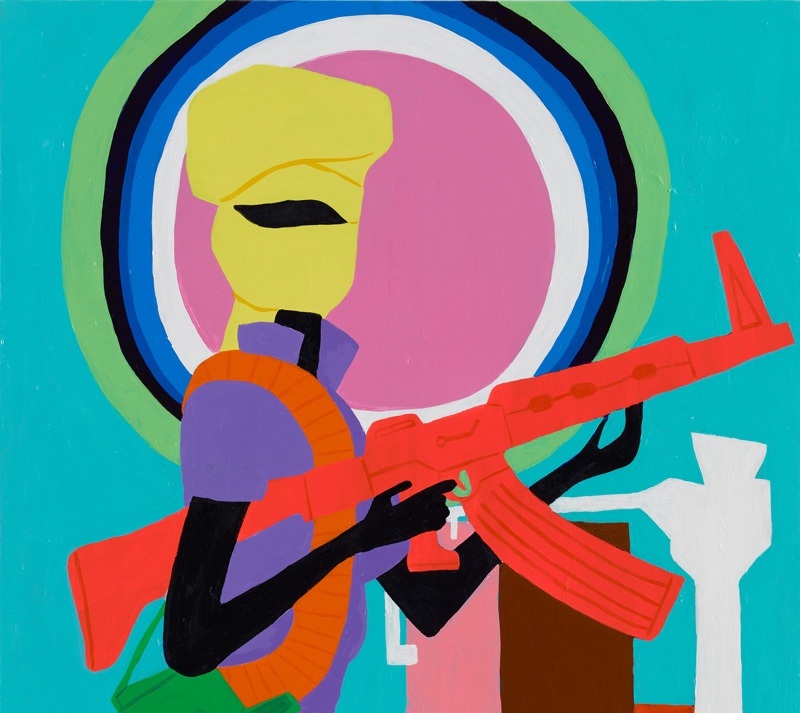 6th March 2013 – 11th April 2013 Lazarides Gallery, 11 Rathbone Place, London
World Domination is a solo exhibition by celebrated New York artist Todd James, who presents a selection of work in different media for his first solo show in London since 2008.
In a new collection of acrylic paintings, James continues his iconic Somali Pirate series.Often in headgear and masks, and brandishing secondhand AK-47s and RPGs, these pirates perform a range of quotidian activities: smoking cigarettes, drinking tea at sunset, preparing weapons, standing guard. Rendered in a vivid tropical palette, these works vibrate with goodnatured menace, and pointedly address David and Goliath themes of survival, justice, ingenuity, and ownership.
A selection of gouache on paper works is also on display, many featuring James' singular brand of All-American girl as cheerleader of the Apocalypse, bearing arms and baring ass. These absurdist compositions compel the viewer to a fresh perspective on just what constitutes obscenity, and what constitutes humour.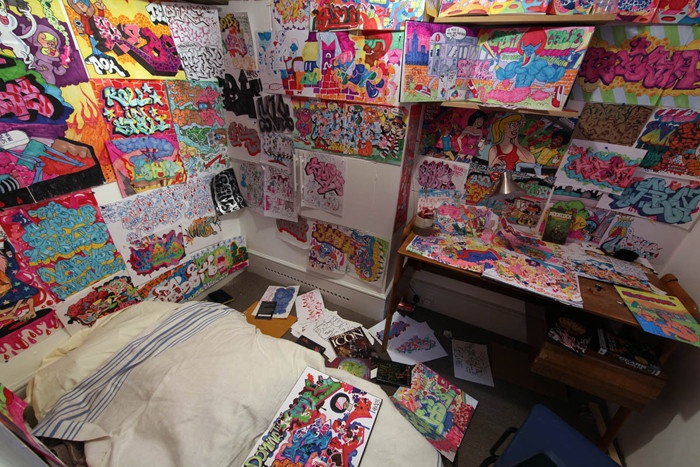 In addition to this series of new works, the exhibition also features a recreation of Vandal's Bedroom, the sprawling, graffiti-filled structure that was a highlight of the Art in the Streets exhibition at the LA MOCA. Part object, part installation, this bedroom-turned-graffiti-battle-station gives glimpses of plans for an imaginary artistic takeover. Bleeding marker drawings form letter styles from the rough and tumble 1980's New York subway era, combined with repurposed cartoon characters performing decidedly off-model activity. A clutter of colour, slogans, fantasies, and affiliations is all barely contained, ready to spill out of this eat, sleep, and breathe environment.
The piece is a celebration of early influences and an exercise of artistic traditions that remain relevant. The Vandal's Bedroom travels to London after being previously exhibited in Los Angeles at the LA MOCA, in New York at the Sandra Gering Gallery, and in Copenhagen at V1. It is fitting that James' dense paean to obsessive graffiti should be included here, as his title for this show pays homage to London's own WD crew, a/k/a World Domination, who were active in the mid-80s.
The vandals and pirates that people the works of World Domination share a common thread; both parties sidestep invisible boundaries erected by controlling factions. A familiar theme in the artist's work is to challenge dictated notions of right and wrong. It's James' ability to do so successfully that makes him unique.
Lazarides Rathbone, 11 Rathbone Place, W1T 1HR www.lazinc.com
Categories
Tags