Art critic Tabish Khan brings you the top art exhibitions to visit this week. Each one comes with a concise review to help you decide whether it's for you. All are closing soon and it's been expanded to six exhibitions, because there are so many: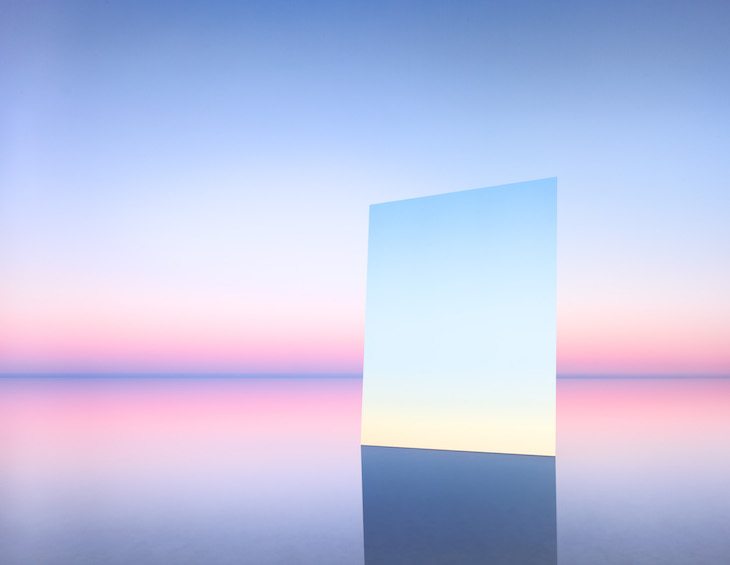 Murray Fredericks – Salt: Vanity @ Hamiltons gallery
Large mirrors placed on a very shallow lake reflect the world above. One seemingly endless horizon reflects another in the midst of it. A serene and surreal collection of photographs. Until 16 June.
Mat Collishaw: Thresholds @ New wing, Somerset House
Artist Mat Collishaw has recreated the first significant exhibition of photography, put on by William Fox Talbot in 1839. But this show can only be accessed by putting on a virtual reality backpack and walking around as a white room springs to life — including the odd mouse scuttling across the floor. Until 11 June.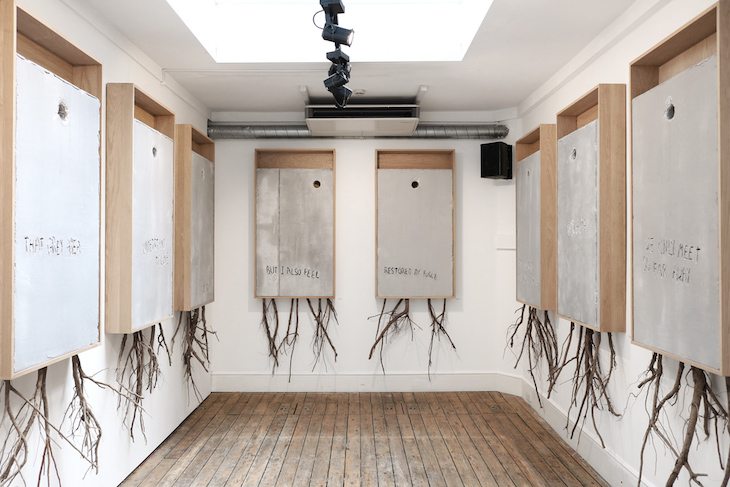 Addam Yekutieli: It took me till now to find you @ Lazarides
The Israel / Palestine is a complex political situation for an artist to tackle. Artist Addam Yekutieli has taken the approach by collating letters of personal stories from all sides involved and then replicating some of those words on what look like pieces of the wall that separates them. A poignant and often moving exhibition. Until 10 June.
Carmignac photojournalism award exhibition – Narciso Contreras: Libya – A Human Marketplace @ Saatchi Gallery
Photographer Narciso Contreras documents human trafficking and the slave trade in Libya. It makes for hard viewing but is a powerful portfolio of helpless victims – from hands reaching out through a door to a bullet riddled car windscreen. Until 16 June.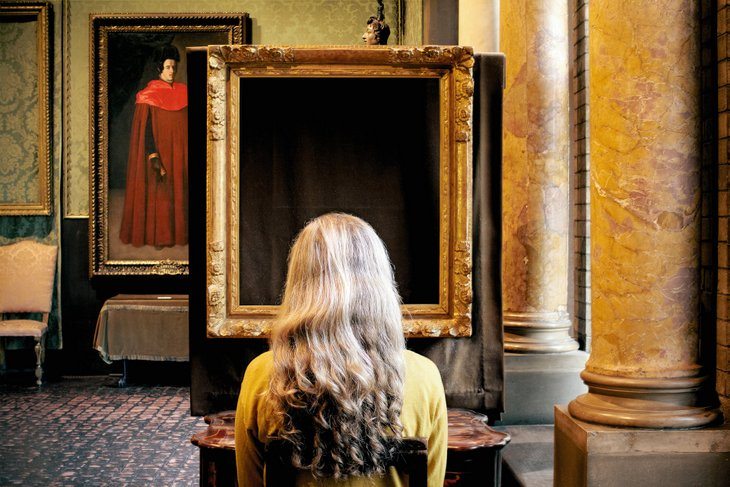 Deutsche Börse Photography Foundation Prize @ The Photographers' Gallery
I look forward to the Deutsche Prize for its diversity and artistry every year. This year is no different as Sophie Calle takes us on a personal and surreal journey through the grief of losing her mother, father and cat. Calle should have won this year, though I also liked the minimal black and white landscapes by Awoiska van der Molen. Until 11 June.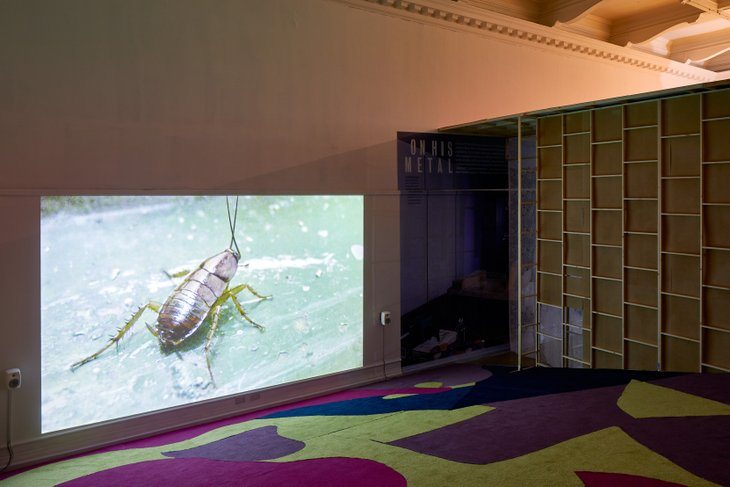 Eric van Lieshout: Three Social Works @ South London Gallery
We walk through a ramshackle tunnel and learn all about the cats living under the Hermitage in St Petersburg. We then sit on a large slope and watch a surreal video. The architectural element of this show is fantastic fun to navigate. Until 11 June.
All images courtesy galleries and respective artists. Deutsche prize image copyright Sophie Calle.
Categories
Tags