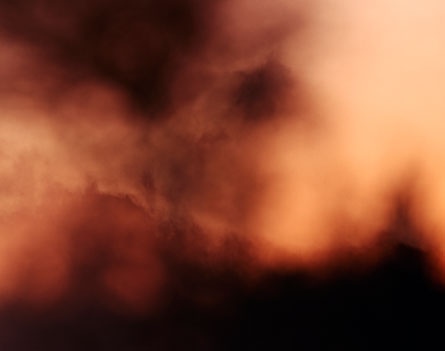 Nicholas Hughes | Aspects of Cosmological Indifference #6, 2010 | 16×20″ and 32×40″ | © Nicholas Hughes | Courtesy of The Photographers' Gallery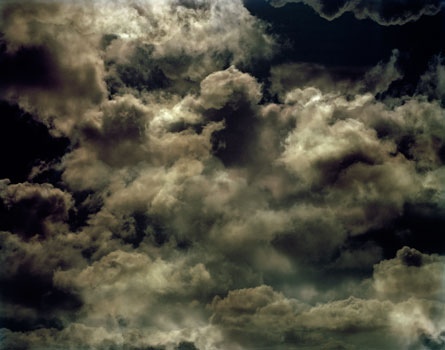 Nicholas Hughes | Aspects of Cosmological Indifference #4, 2010 | 16×20″ and 32×40″ | © Nicholas Hughes | Courtesy of The Photographers' Gallery
Through to 31 March 2013 The Photographers Gallery 16 – 18 Ramillies Street, London W1F 7LW
Dust particles rising through the projector beam of a darkened London theatre formed the genesis of of Nicholas Hughes's series. The series examines the space between the world that people inhabit and that which nature still claims as its own. In this intermediary space between the two, the photographer seeks to explore the essence of the human spirit and its relationship with nature.
With a deep environmental concern running through all his work, Hughes acknowledges the limits humanity have imposed on the natural world and contemplates the future for both.
Nicholas Hughes said: In experiencing our insignificance I found reassurance. We can but amount to mere scratches upon the Earth's surface. No more than splashes of colour before we return to dust.
Aspects of Cosmological Indifference will be on disaply at The Photographers' Gallery's Print Sales Space and Prints will be available to purchase with prices starting at £800.
thephotographersgallery.org.uk/
About The Artist
Nicholas Hughes is a UK based artist who works mainly within his immediate location whether that be – Central London, the British coastline, Switzerland or Germany. He has pursued a career as a photographic artist since obtaining a first class Bachelor of Arts degree in 1998 followed by a Master's Degree from the London College of printing in 2002. His work is represented by The Photographers' Gallery in London and by Gana Art Center in Seoul and has been featured in numerous publications, including Next Level, Hotshoe International, the Photographer and the British Journal of Photography, and is held in photographic collections worldwide.
Categories
Tags