Tabish Khan the @LondonArtCritic picks his top 5 museum exhibitions to see in London in June. Each one comes with a concise review to help you decide whether it's for you.
Donatello: Sculpting the Renaissance @ V&A
Stunning sculptures abound with a youthful life-sized marble David with Goliath's head at his feet – a complete contrast to the hulking muscular one by Michelangelo in the V&A's cast courts. Plus there are plenty of shallow relief sculptures – a technique Donatello perfected, and at every turn we see how he influenced so many sculptors that came after him. Until 11 June, ticketed
This year's prize has announced Samuel Fosso as the winner but out of this year's four shortlisted artists it was Bieke Depoorter's work that left a lasting impression on me. Her obsession with finding Michael, a mentally ill individual who disappears, follows her own obsession with finding Michael mirroring his own behaviour. Accompanied with an installation that has the walls covered with papers it's a deep dive into two psyches. Until 11 June, ticketed.
Extending this exhibition means we have one more chance to see these fragile shell like sculptures that feel like they could crumble with a touch, works strung across a gap in the wall and a moving series of photographs where blind and partially sighted children get to experience sculpture through touch. It's great to see Tate giving an exhibition to an artist most in the UK won't have heard of. Until 25 June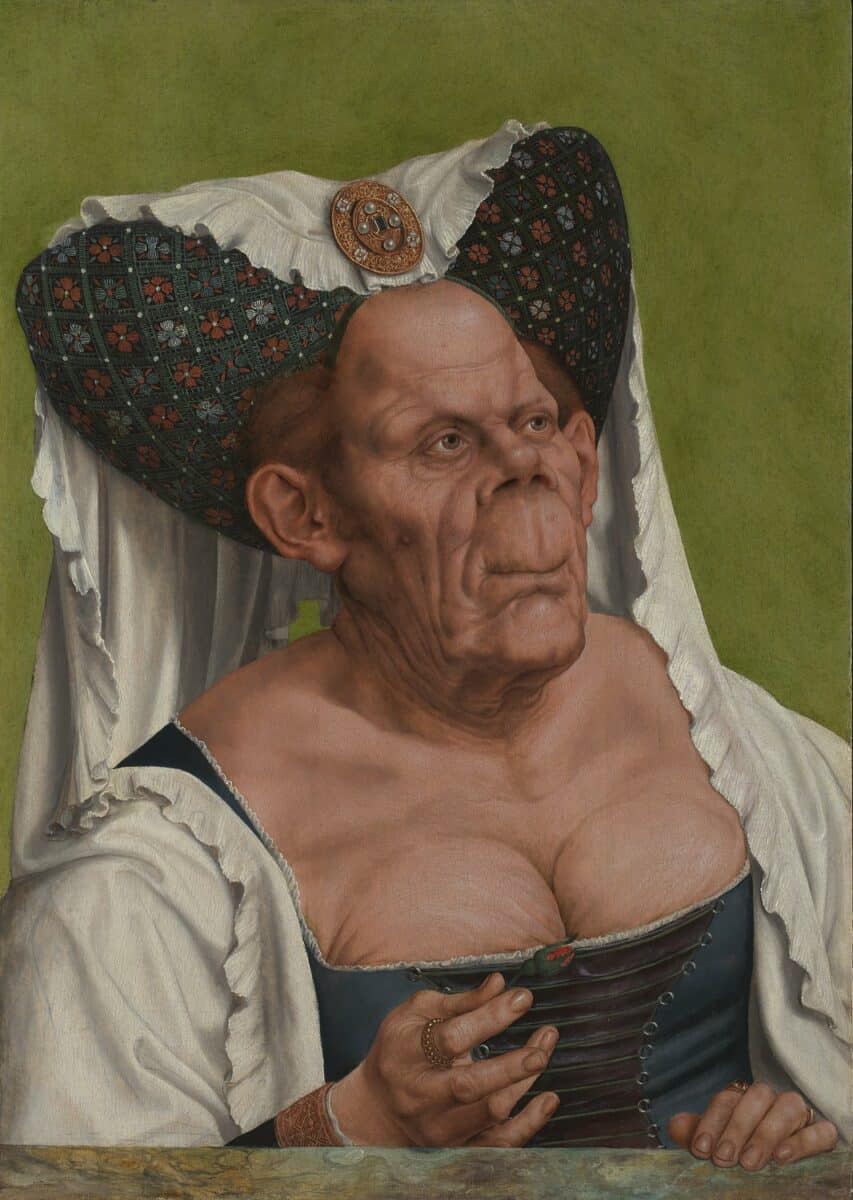 The painting by an elderly woman with her low cut top by Quinten Massys, known as the Ugly Duchess, is one of the most recognisable from the National Gallery's collection and here it's re-united with its companion piece of an elderly man who faces off with her – though it's unclear whether he's welcoming or rebuffing her advances. It's a chance to make a one room display focusing on this satire of the traditional flattering marriage portrait and also to celebrate those wrinkles and folds of skin. Until 11 June, free.
A rock crystal reliquary and a resplendent gold drinking horn are two treasures on display in this exhibition at the revivalist Gothic splendour of Strawberry Hill House – which has the interiors to match. Showing how using silver could turn half a coconut shell into an ornate objects it's an impressive treasure trove inside a building that's always worth visiting. If you've never been, now there's an extra reason. Until 19 July, ticketed.
All images copyright relevant museum or institution. Bieke Depoorter installation photo: K Elliott. Tate photo – Joe Humphrys. Strawberry Hill House photo: Matt Chung.
More Museum Exhibitions to see in London in June
Categories
Tags