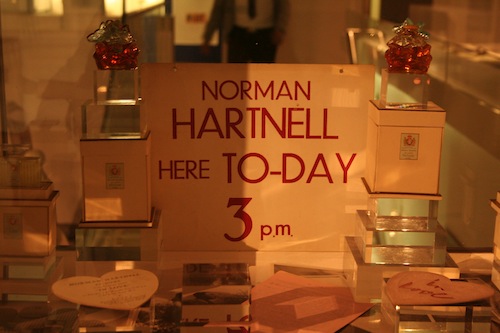 The wonderful work of London designers Norman Hartnell, Hardy Amies and milliner Frederick Fox is currently on display at South London's Fashion and Textile Museum. 'Hartnell to Amies by Royal Appointment' explores the changing yet timeless silhouettes that graced the London couture scene approximately between 1920 and 1970.
Pre 1920, the London upper class relied on the fashion houses across The Channel for supplying and inspiring their couture. Although the couture godfather, Charles Worth was born British his dressmaking skills were defined as Parisian and the French capital was hailed as the home of fine dressmaking. In 1923 Norman Hartnell and his sister, with a loan from their father, opened up shop in Mayfair in a challenge to couture domination by the French. Theatre loving Hartnell's work responded to the rise in female liberation after the First World War. His sensational and romantic afternoon and evening dresses even caused a stir in Paris, with designers reacting and altering the lengths of their dresses. Hartnell went on to win over royal hearts. In 1935, he created a wedding dress for Lady Alice Montagu-Douglas-Scott and in 1953 he was selected to design Elizabeth II's Coronation Dress. His re-styling of Queen Elizabeth made a real impact on onlookers, including Christian Dior. He also earned the respect of his much-loved theatre and British Film crowd, which resulted in him designing for stars like Marlene Dietrich and Alice Delysia.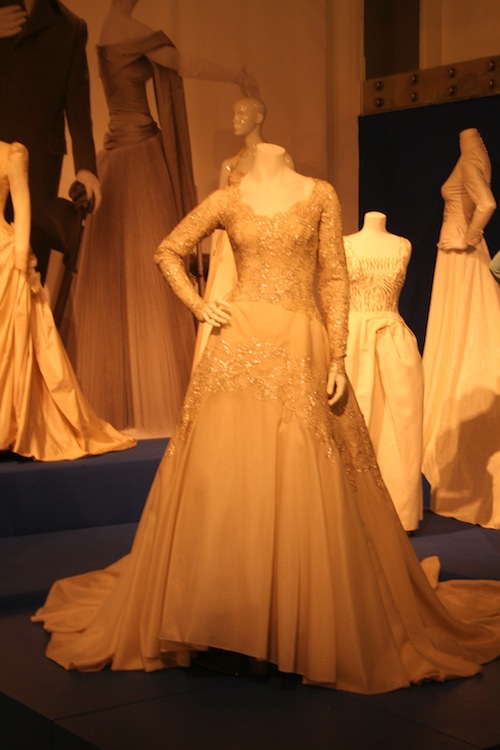 In the 1930s, Hardy Amies became famous for reinventing the ladies suit jacket. Amies was then the designer at the Lachasse Salon, also on Bruton Street. His store had extravagant glass and mirror interiors. Women would come to buy jackets to wear to high-class soirees at places like the Ritz or Cheltenham. During the 1920s and 1930s clients of Hartnell and Amies would be changing their clothes between two and four times a day. When the Second World War broke out material rationing meant that this existing fashion culture had to adapt. Amies enjoyed the reduction in detailing. Against the odds, he founded his own couture house in the War's final year. He enjoyed great success overseas and in 1952 was seen as Queen Elizabeth's 'second' designer after Hartnell. Australian-born Frederick Fox was Amies favourite milliner so he gave him the opportunity of dressing the heads of the Royals.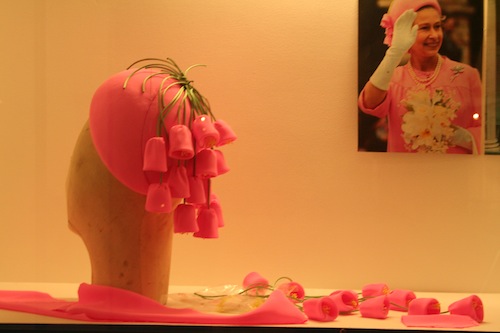 The Fashion and Textile Museum exhibition explores the exemplary way that Hartnell and Amies adapted to a changing London and reacted to foreign influence, with war, fashion advances and society changes all playing their role. A detailed and thoughtful history is clearly displayed and the exhibition is given a very British treatment. The atmosphere is one of neat and clear progression that fits perfectly into a fashion history textbook.
Exhibition runs until February 23rd 2013. More information can be found here.
Tory Turk for FAD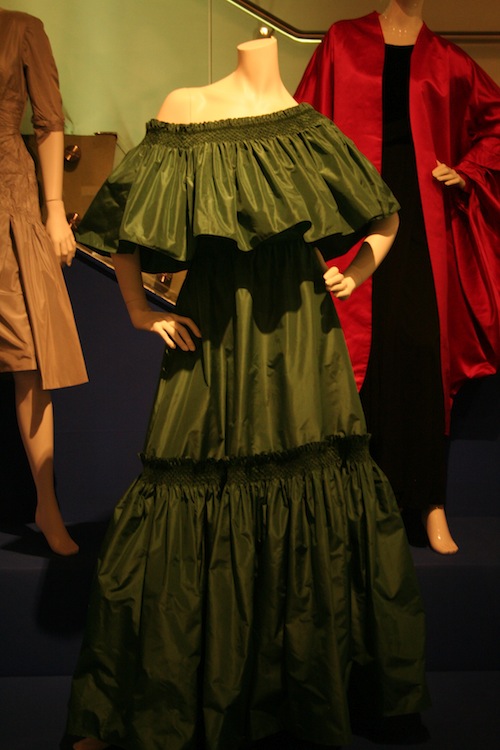 Categories
Tags