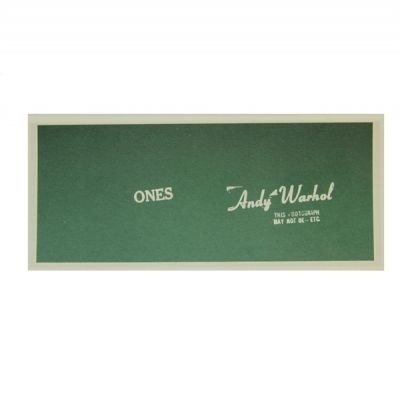 Product Information ART CASH (Ones)
A limited-edition multiple by Andy Warhol.
Warhol created "Art Cash" in 1971 for a casino-themed fundraiser for Experiments in Art and Technology. The money was printed by the American Banknote Company on the same paper used for U.S. currency at the time (minus the threading employed for anti-counterfeit measures). These bills originated from the estate of E.A.T.'s founder, Billy Kluver, and are extremely rare.
All Warhol 'Ones' are in good condition.
aanddgallery.com/
About Mark Westall