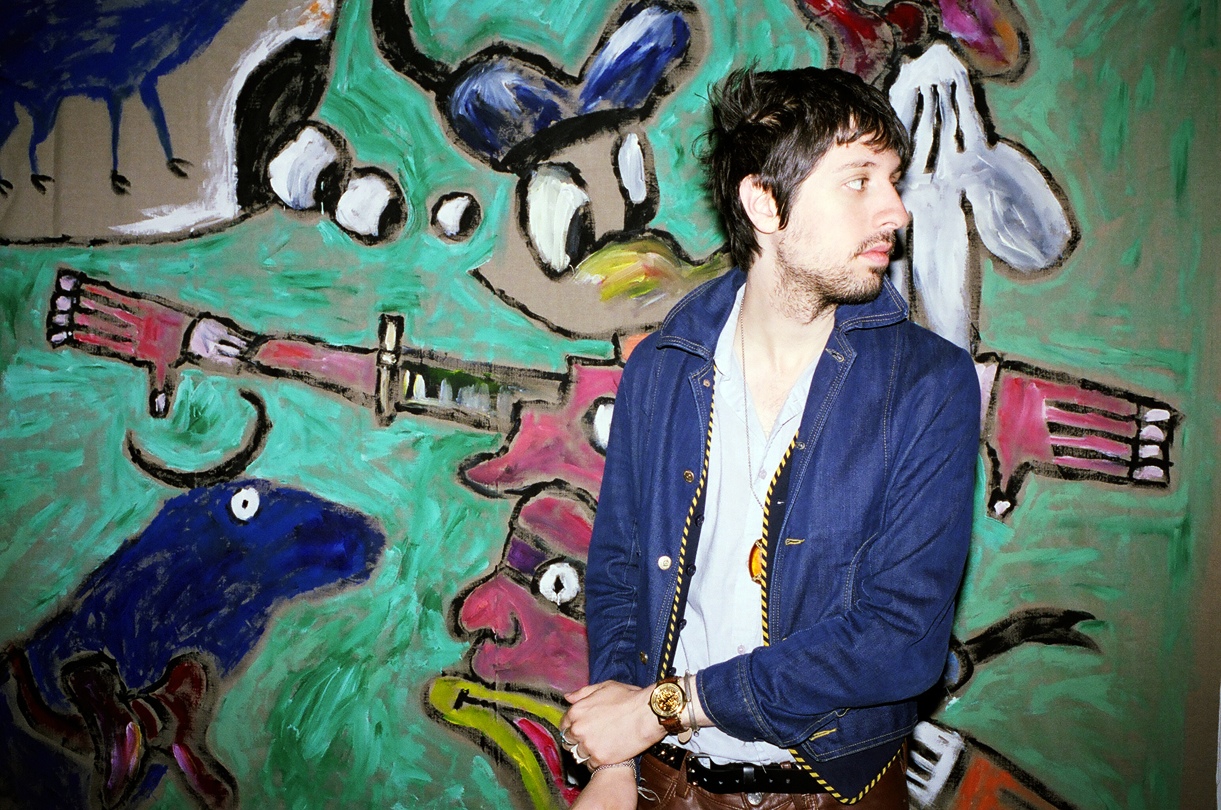 Adam Green Photo:Aaron Stern
FAD caught up with ADAM GREEN (well known for his involvement in the Anti-folk music movement and as one half of the band The Moldy Peaches) to talk about his burgeoning ART Career. ( And a bit about his successful solo music career as well )
1.If you weren't an artist, what else would you be?
I'd be a barber because I like to give haircuts. I give only two kinds – short or medium. I specialize in helping men escape their "ponytail prison"
2. Can you tell us more about your work and what are the main ideas you would like to express?
I'm a bit of a Jackson pollock in bed, and I think that carries over into my artwork. I draw my lines jarring and with added pressure at the end, and I fuck like that as well. There is a reason why I always draw Garfield. He is a decadent animal, very French. I needed to find a symbol to explain why I was acting bad.
3. How do you start the process of making work?
I started with crayons. I'm a grown man who likes to draw with crayons, it's a very forgiving medium. With the Houseface stuff, I just kept reducing things down to simpler and simpler forms until I ended up with building blocks. I think that was inspired by the fact that I felt as if I was living inside a video game.
4. Do you consider the viewer, when making your work?
I guess I try to make things that I would like to see at an artshow – and in that way I try to approximate what the viewer would think. In music it's the same; thinking of what kinds of things I like to see at a concert. And sometimes taking everyones opinion into account is a good way to become average. The thing is though that I don't know what I'm like and even my pursuit of being average feels like a blind contour!
5. Name 3 artists that have inspired your work?
George Rouault, Dubuffet, and Mondrian
6. Name 3 of your least favourite artists.
Mr. Brainwash, Rothko, Adolph Gottlieb
7. What defines something as a work of art?
I guess it's defined by how artful the design and performance is in contrast to the intention and the integrity of it's creator. Sometimes you can really see how an intelligent artist arranges all the parts so that they highlight each other. It's a mixture of the impenetrable and the monolithic. And by the way I find the current of minimalism to be monolithic as well. But ultimately we really define art in relation to our own humanity.
8. In times of austerity, do you think art has a moral obligation to respond topically? I don't think that art has a moral obligation at all. It's a force that transcends morality, though morals can harness it for the good of mankind.
9. Anytime, any place – which artist's body would you most like to inhabit?
I would love to paint like Norman Rockwell. I think I would have gotten an enormous kick out of combining his style with a sort of Naked Lunch vibe.
10. What is your favourite 'ism'?
Neologism
11. What was the most intelligent thing that someone said or wrote about your work?Who knows? It's not the type of thing that one would say about themselves.
12. And the dumbest?
I guess mostly just reviews of my albums. My album "Gemstones" was according to metacritic one of the worst reviewed albums of all time. It's outrageous!
13. Which artists would you most like to rip off, sorry, I mean appropriate as a critique of originality and authorship?
I was influenced by Daniel Johnston more than I originally realized. I guess I've been ripping off Jim Davis for years. And I really like the Doors!
14. Do you care what your art costs? State your reasons!
What it costs to make or to buy? I care about it less than I did earlier this year. I started selling a bunch of work and suddenly price was important, but now i'm thinking that it's not. I see older artists than myself really trapped in their own pricing bullshit and it's a bummer. It's most important for the work to be passionate and everything else is a result of that.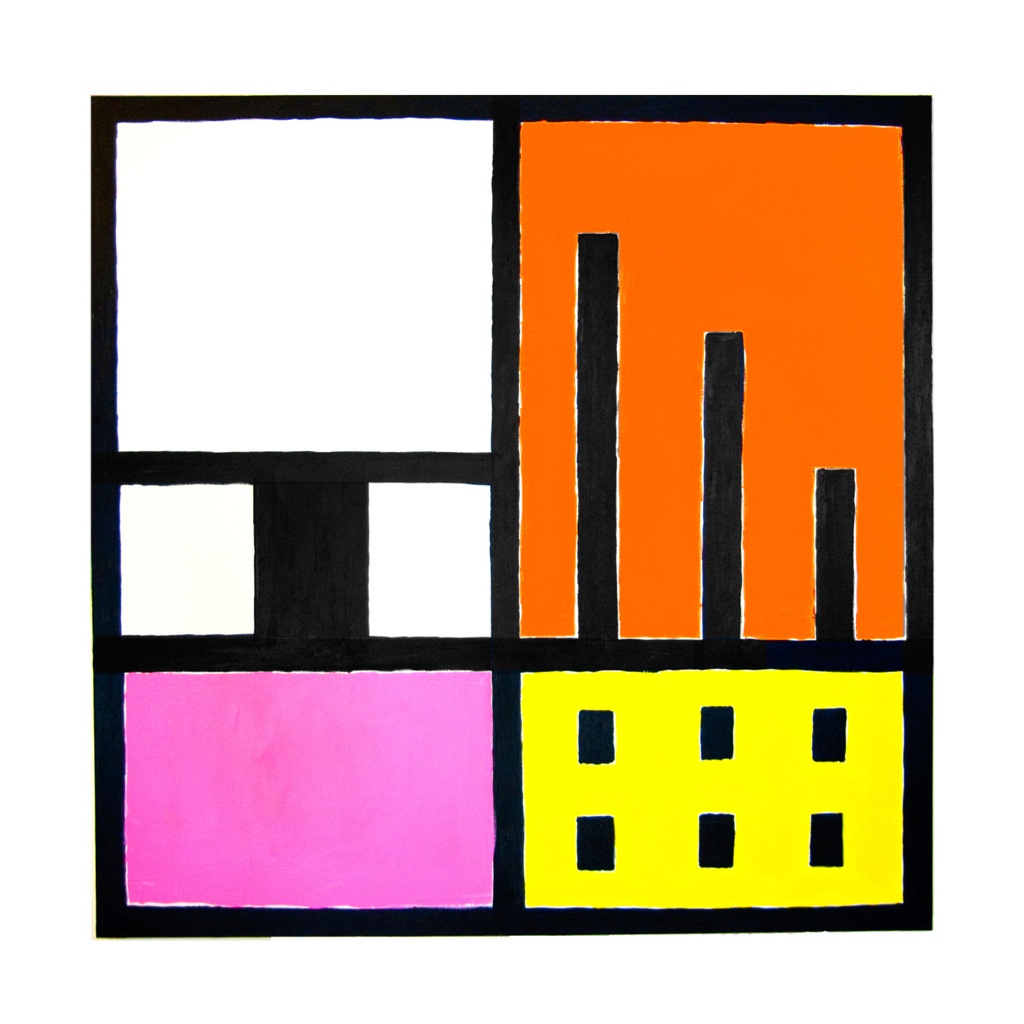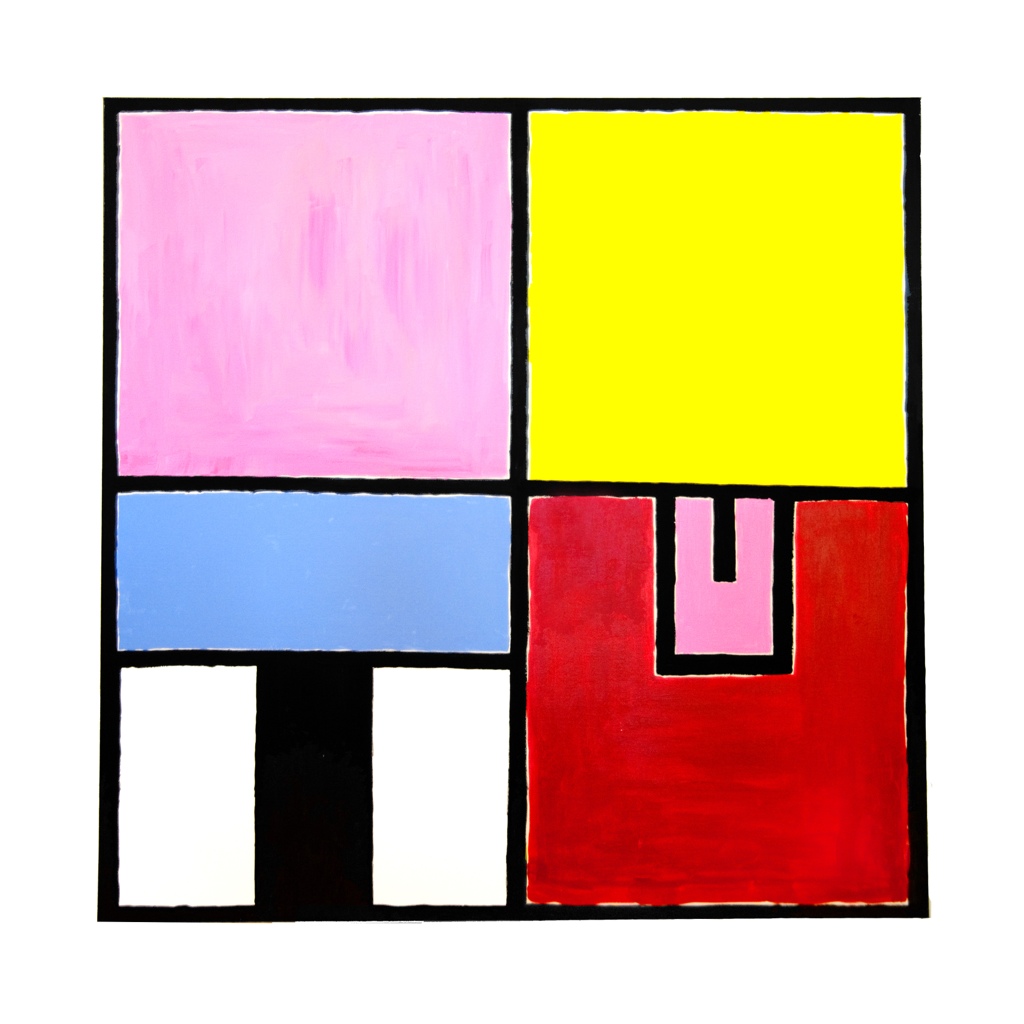 Cat Zoom and Bird Zoom limited Edition prints available on Exhibition A at $200 Bird Zoom + Cat Zoom are also available for purchase as a diptych for $350.
15. If Moma and the Tate and the Pompidou wanted to acquire one of your works each, which would you want them to have?
I'd give MOMA my Bird Godhead piece because I think it's pretty Iconic and is worth a million dollars. I'd give the Tate Modern all my Houseface stuff because I think they could use some more Mondrians. And I'd give the Pompadou all the new stuff I've been doing because I think they'd be down with it.
16. What's next for you?
I want to exhibit in Berlin or Paris. I've got a new album of duets with Binki Shapiro coming out in January and I want to make another movie this time about Aladdin.
Cat Head Towers – My first print with Exhibition A ( Available from Wednesday 31st October) is a deconstruction of Garfield's facial features. They are reduced to formal cubic cells and reconfigured to form the tower design. The painting attempts to infuse the neoplastic ideology with modern information.
FAD readers have a chance to win Cat Head Towers just go here : Cool ADAM GREEN competition.
Categories
Tags