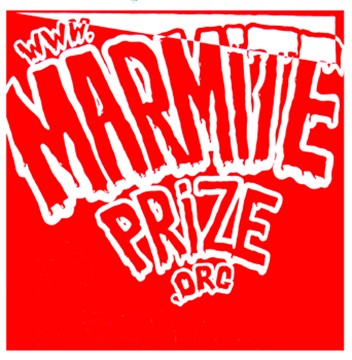 The Marmite Prize for Painting announced their shortlist of 32 artists artists a few days ago personally I think 32 artists isnt really that short its pretty long espcially when it cmes to viewing art anyway here they are below :
Amelia Barratt,Julian Brown ,Simon Carter ,Brian Cheeswright ,Jules Clarke,Ben Deakin,Marie d'Elbee ,Damien Flood ,Yifat Gat,Alex Hanna,Hyojun Hyun,Phil Illingworth ,Silvie Jacobi ,Christopher Jones ,Matthew Krishanu
,Jana van Meerveld ,James Metsoja ,Paul Newman ,Tom Palin,Alison Pilkington,Playpaint ,Clare Price,Dan Roach
,Greg Rook ,Andrew Seto,Sabrina Shah ,Blake Shirley,John Stark ,Mathew Tom ,Virginia Verran ,Charles Williams
,Eleni Zagkali.
The works for exhibition were shortlisted by a representative from each of the galleries on the exhibition tour: Marie Holland, Central Art Gallery; Jenny Brownrigg, Mackintosh Museum; Benet Spencer, Ruskin Gallery; Hannah Jones, The Gallery at Plymouth College of Art; and Andrew Bick, Tannery Arts; along with the Marmite Prize curators, Marcus Cope and Stephanie Moran. The selection process is made entirely anonymously from j-pegs. The judges, who are all very highly respected painters, Marta Marce, Dawn Mellor, Tim Stoner and 2010 Marmite Prize winner Iain Andrews will select a winner and two runners up from the shortlisted works when the show reaches London in June 2013.
The winner will receive a specially commissioned marmite sculpture made and very kindly donated by Richard Wentworth. The runners up will both receive a pat on the back. There will also be a visitors' choice award to be announced at the close of the exhibition tour.
The exhibition will open at Central Art Gallery in Tameside from 14th December 2012 – 16th February 2013 and will then tour to the Mackintosh Museum, The Glasgow School of Art, 1st March – 6th April 2013, the Ruskin Gallery, Cambridge, 11th April – 10th May 2013, and The Gallery at Plymouth College of Art, 20th May – 14th June 2013, before coming to Tannery Arts @ DRAWING ROOM, London 27th June – 20th July 2013, where the winners will be announced.
"Every year the Marmite Prize gains more entries and more attention. Last year's winner Iain Andrews, was featured on the cover of a-n Magazine. What's so special about this painting competition is that it is open to everyone. We have established artists alongside emerging talent. Today's prizewinners really are the future stars of the art world."
Stephanie Moran, Marmite Prize Curator.
Categories
Tags