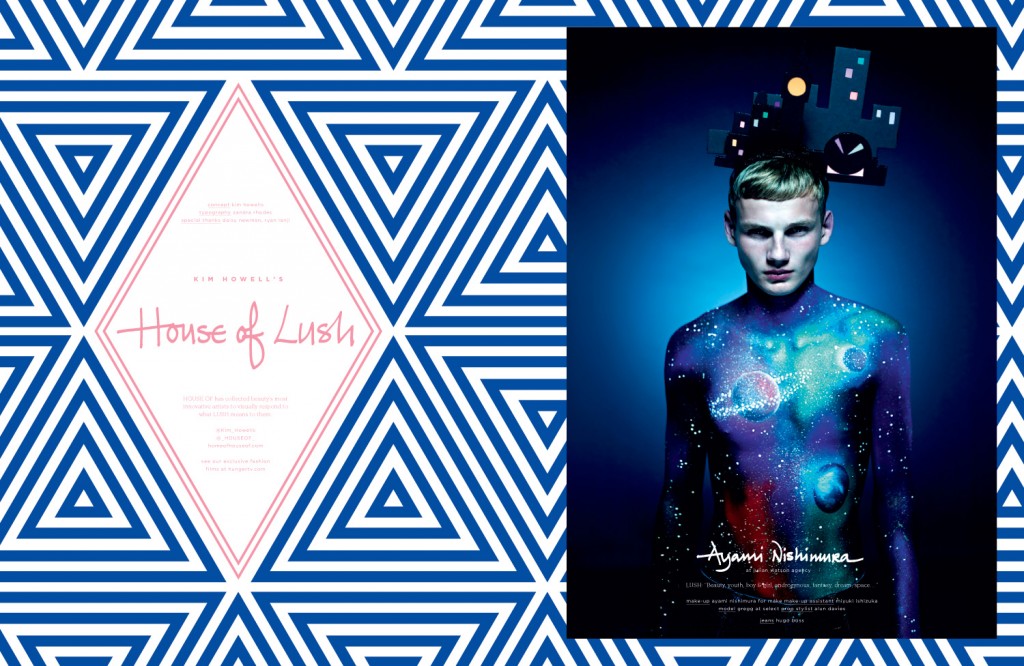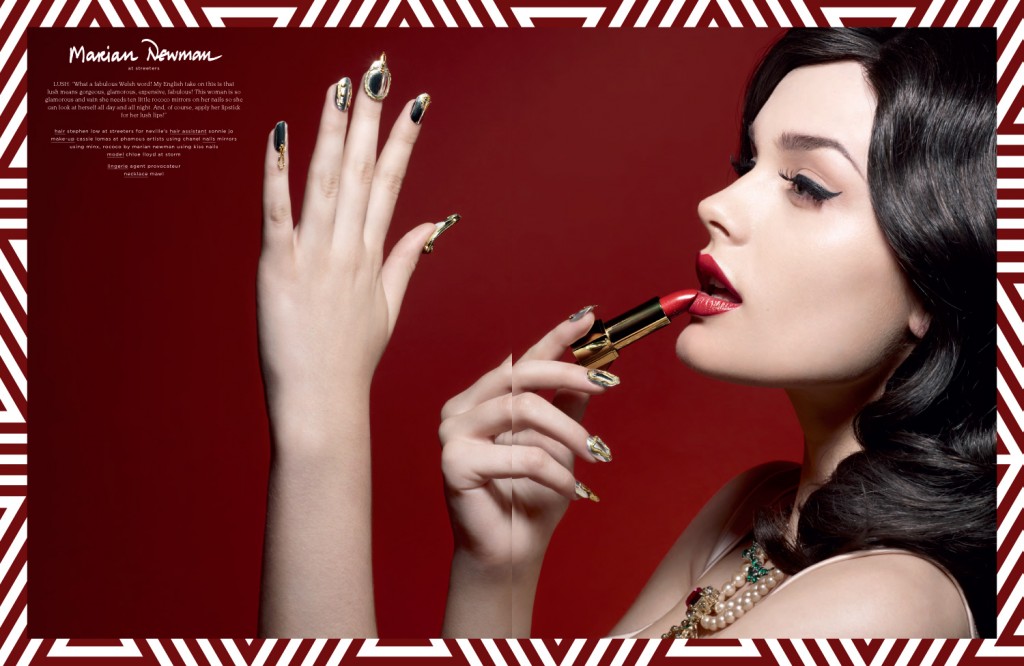 Beauty unlocks its creative possibilities as the annual art and fashion collective
_HOUSE OF_ unveils its fourth year inside the pages of Rankin's HUNGER Magazine.
The fourth year of _HOUSE OF_ is marked by innovation and legendary collaboration as stylist Kim Howells pairs with celebrated portrait and fashion photographer Rankin to place beauty in the spotlight.
London's most iconic Hair & Beauty artists have been invited to ask themselves what LUSH means to them by visually displaying their answer in a ten-page editorial published in October's Hunger Magazine.
Artists Terry Barber, Peter Gray, Isamaya French, Charlie Le Mindu, Kenna, Ayami Nishimura, and Marian Newman whom all have achieved acclaimed careers as pioneers in the Hair & Beauty industry have each worked on a very special shoot with Howells & Rankin.
None other than legendary textile designer Zandra Rhodes lends her luscious penmanship as the illustrative introduction to the story and each iconic artists' exclusive work.
To publish the collection of HOUSE OF LUSH rather than exhibit the collection in a physical environment like previous years was a conscious decision by Howells which creates a dynamic dialogue between the lasting nature of print in contrast to the ephemeral notion of beauty.
The unveiling of _HOUSE OF_ LUSH was celebrated at the launch of HUNGER Magazine's third issue which was unforgettable and not to mention 'LUSH'.
ABOUT _HOUSE OF_:
_HOUSE OF_ is an annual celebration of art and fashion through curated collaboration.
Since 2009, London stylist KIM HOWELLS embarked on a vision of bringing art and fashion together by creating a forum to showcase as well as support raw and established talent. Each year artists are invited to create bespoke work based on HOUSE OF's theme utilizing their creative medium. The works are then showcased through film, photography, and editorials ending in an anticipated exhibition. Now in its fourth year, _HOUSE OF_ LUSH continues to welcome unparalleled collaboration by constantly evolving the ways we see and experience culture.
As each year goes by _HOUSE OF_ is fortunate to have the growing support from the most respected pioneers of Film, Fashion, Art and Culture.
Previous collaborations have included: Piers Atkinson, Fred Butler, Judy Blame, Lyall Hakaraia, Craig Lawrence, Dr.Noki, PINS London, Patternity, Gloved Up, Atalanta Weller, and more.
WWW.HOMEOFHOUSEOF.COM
Categories
Tags