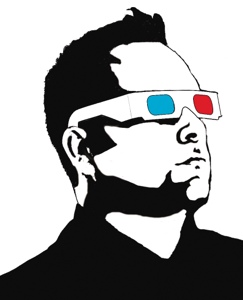 NINTENDO 3DS XL AND BFI 3D SHORT FILMMAKING COMPETITION WINS SUPPORT FROM RIDLEY SCOTT
Winner to be mentored by director Asif Kapadia and AV innovator Stuart Warren-Hill.
Nintendo and the BFI, both committed to finding and nurturing the best new British film talent, are inviting emerging filmmakers to submit a short film using the wide range of filming modes on the Nintendo 3DS or Nintendo 3DS XL. Focused around the theme of 'British Summer 2012', the winning film will be premiered before the Nintendo Gala screening at the 56th BFI London Film Festival, which takes place from 10 – 21 October 2012.
Nintendo 3DS XL and the BFI present A Vision in 3D, offers an incredible introduction to the film industry for the next generation of UK film talent. For further information on how to upload your film visit: www.nintendo.co.uk/3dsbfifilmcomp
Award-winning director, Ridley Scott said: "Digital and 3D filmmaking is within the grasp of everyone these days. I'm excited by all the skill and talent that's emerging in the UK, telling stories in different ways and it's vital that it gets our support. This competition launched by the BFI and Nintendo opens up a big opportunity for emerging filmmakers to make their mark and they should grab it with both hands. I can't wait to see the results."
A Vision in 3D is supported by competition figurehead Ridley Scott (Prometheus, Blade Runner, Gladiator) and entries will be judged by an expert panel that includes competition mentors Stuart Warren-Hill – an AV artist and innovator in the field of electronic music and visual media, founder of Hexstatic, Holotronica and co-founder of the Big Chill – and Asif Kapadia, director of hit documentary Senna.
The winner will be announced in early September and will then have the opportunity to shoot a new 3D short film, in collaboration with the two mentors and a professional crew, on location in London. The resulting film will be premiered before the Nintendo Gala screening at the BFI London Film Festival in October 2012.
The 3 runners-up will each receive a pair of tickets to the BFI London Film Festival and a BFI Membership for one year if they are over 18, or a one year subscription to Sight and Sound Magazine if they are under 18.
To inspire and guide interested competition participants, mentor Stuart Warren-Hill will give a FREE special 3D film Masterclass at BFI Southbank, on Saturday 11 September at 11am. The class will be filmed and made available online. The events are also open to non-Nintendo 3DS users interested in experiencing the technology and engaging with the competition. Spaces can be reserved on a first come, first served basis by emailing 3DSfilm@bfi.org.uk
In addition to this competition and as part of their wider cultural partnership, Nintendo and the BFI are working together on a number of exciting new 3D content projects, details of which will be announced over the coming weeks.
Nintendo 3DS XL and BFI present A Vision in 3D competition information:
Short films must be recorded on a Nintendo 3DS or Nintendo 3DS XL and should be no more than 60 seconds long. Special attention will be given to films demonstrating adherence to the theme, imaginative content and clever use of the 3D technology.
Short films to be uploaded at: www.nintendo.co.uk/3dsbfifilmcomp before the competition deadline of midnight on Sunday 2 September 2012. Entrants must be 16 years or over and a British resident.
Entrants will be able to utilize the wide range of filming modes available on the Nintendo 3DS & Nintendo 3DS XL 3D Video Camera. As well as the Normal Filming Mode they can also use three Special Filming Modes; Interval Filming, Manual Stop Motion Filming, and "ii toko dori" Filming. The Interval and the Manual Stop Motion Filming Modes allows users to capture footage in an animation-style, filming frame by frame and putting them together as a continuous clip. Ii toko dori, which literally means 'film what you want', allows you to capture individual scenes separately and then put them into a single sequence.
Categories
Tags