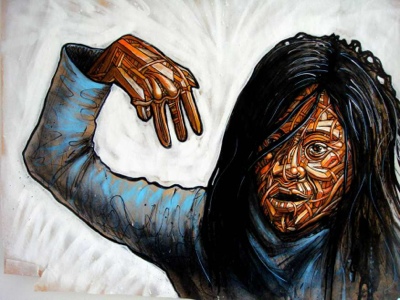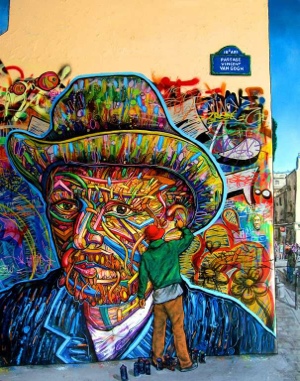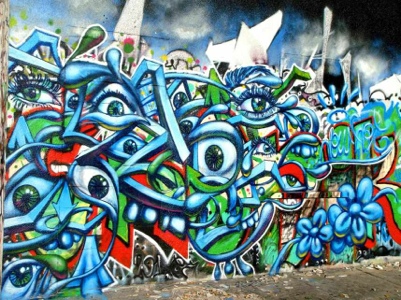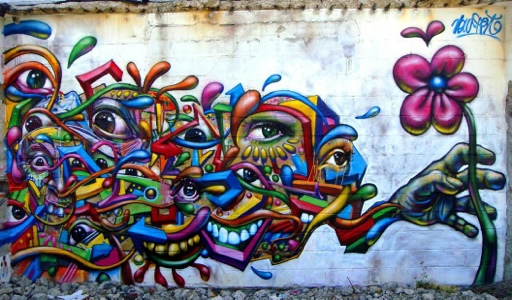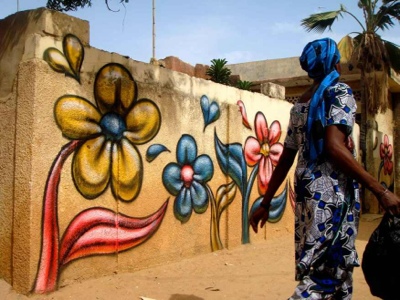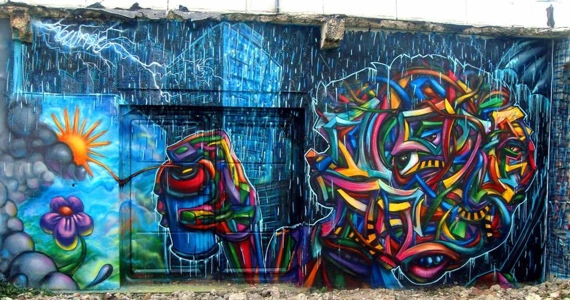 Great interview with Nowart from our friends over at www.globalstreetart.com
Arnaud Rabier, often known as Nowart, has moved a long way from his traditonal hip-hop roots but has stayed true to his cultural values. Today his colourful creations adorn walls in his native France and beyond. His blend of vivid colours and the clear influence of Van Gough have elevated his art to new levels; he shows no sign of easing up!
Now-Art and Then-Art
My name is Arnaud Rabier, or Nowart. I was born in France in 1968 (in district 93 – Seine Saint Denis in North Paris). I painted my first wall in 1985, my first canvas in 1990 and I made my first video in 1991! My first walls were in an abandoned factory – art made it into my workshop after a few years!
The foundation of my work is humanity and my main ethos comes from hip-hop culture: peace, love and unity. My artist name Nowart comes from reading the syllables of my real name in the opposite way (Arnaud is the same phonetic pronunciation as Art-Now in French, hence Nowart)! Pronounced in Arabic, Nowart also means flower!
There's a message behind my art. It's about unity and how to make people live together, addressing meeting each other, love, brotherhood, emotions, water, fire, earth, wind and the cosmos. If you look hard there are common elements visible in all my paintings (like flowers)! My last exhibition was like one whole piece. Each canvas can exist alone, but they also exist with others.
Complexity of mind, complexity of faces, of the lives behind the faces – these elements make my portraits rich and colorful. My colors come from what my emotions are when I'm creating. It's not a conceptual art, but a perceptual art!
Van Gogh is an inspiration, like many others. Van Gough painted [near] the outside of the factory I painted the inside of, 100 years before me. After that there were other things that linked me to him so I studied his life and let that inspiration do the rest!
I am used to painting for other people: for the school close to my home in Clichy, for performances in public places, but most often it is for organized projects (like my project 'Fleurs du Monde' (Flowers of the World). I paint my flowers in cities where there is a lack of love, a lot of poverty, etc. (cities like Soweto in South Africa and Ouakam in Senegal for example). I stayed in Soweto for 3 months and I organized a piece of theatre with children, painting flowers for them in their town. I covered each house in the city with flowers.
Right now I'm working on an exhibition "Unites et ensembles, vers la complexité du tout," which means "Unities and groups, until the complexity of all" in English. I'm also working on mixing art between my all different projects. I need to realize all of the projects that have been in my head for years. Only after that I'll be able to step forward!
Categories
Tags