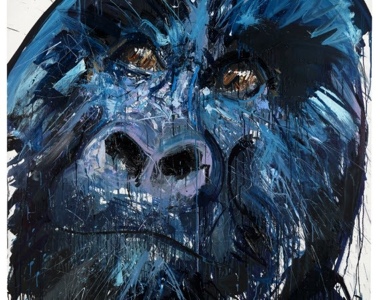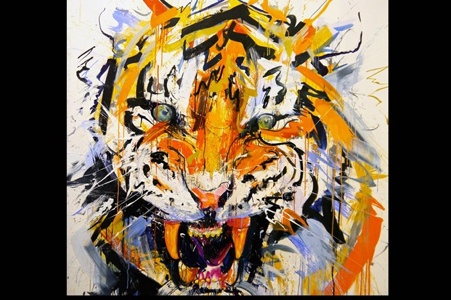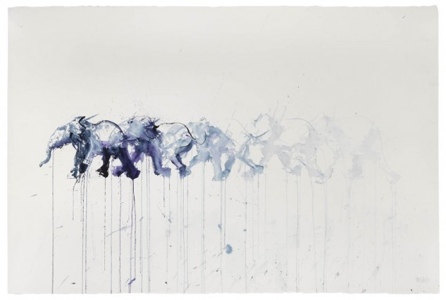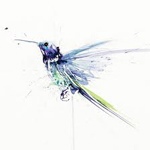 Dave White, is to unveil a new collection of work, in association with limited edition gallery artrepublic, at The Hospital Club. Private view: Invite Only
Friday 22nd June to Saturday 7th July 2012
The Natural Selection exhibition will comprise a large scale installation of oil paintings, works on paper and limited editions that will exclusively reveal White's new subject matter; an exploration of threatened animal species presented in the artist's trademark dynamic and kinetically charged aesthetic.
White says of this series of work 'Natural Selection encompasses the beauty, majesty and magnificence of incredibly rare animals. Their threatened existence hangs in the balance, where natural camouflage is no longer a reliable defence, leaving them vulnerable and exposed. The collection explores these dynamics, through the violent, expressive movement and abstracted patination of oil paint and water colour. Large scale installations and contemporary execution will aim to challenge the viewer to reassess this subject matter in our modern world. Where once we would hunt these subjects for display trophies, now we must face the fact that our impact upon them is threatening their very survival.'
Dave White's energetic brand of contemporary Pop Art enjoys both critical acclaim and commercial success. Selected for the Northern Graduates show at the Royal College of Art, he has since exhibited internationally with highlights including the People's Square Exhibition Hall (Shanghai), Dia Art Centre (New York), Centre for Arts (Rotterdam) and Liverpool International Biennial of Contemporary Art.
More recently White has exhibited with the 'Project on Creativity' with Chuck Close at the New Museum of Contemporary Art, New York, where he will exhibit again later this year in 'CNNCTD+100' showcasing the 100 most cultural influencers of this generation.
'… one of Britain's most feted up and coming painters' – Stephen Adams, Daily Telegraph
Categories
Tags