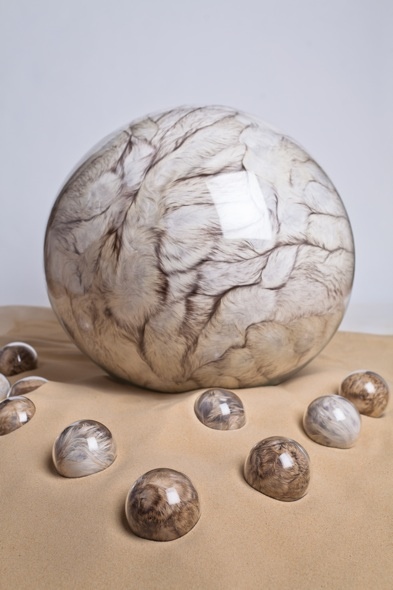 Adeline de Monseignat Mother Heb 2012
22nd June – 21st July 2012
The Yellow Wallpaper features new works by six female artists made in response to 'The Yellow Wallpaper', a Gothic short story written by Charlotte Perkins Gilman.
Artists Eve Ackroyd, Becky Allen, Gabriella Boyd, Adeline de Monseignat, Suzannah Pettigrew and Flora Robertson will present works in a variety of media at The Cob Gallery.
Written in 1892 for The New England Magazine, the text was hailed as a polemic feminist work that vividly explored female tropes of domestic space, motherhood, hysteria and the 'strangeness' of the female body. The work in this exhibition celebrates this beautifully wrought and terrifying story, reflecting on interior spaces, the power of imagination, and the role of medicine in pathologizing femininity.
The narrative describes a young female writer's descent into madness at the hands of her physician husband whose misguided treatment for her 'mild hysteria' is to keep her secluded in a country house. Forbidden to work, write or socialise she is wracked with increasing bouts of paranoia as the yellow wallpaper of her room becomes a source of hallucinatory horror. Finally she rips the paper down to release a phantom woman trapped behinds its pattern.
Perkins Gilman wrote the story to challenge the medical discourse of the time after experiencing a near brush with insanity. Suffering from mental health issues she was prescribed the 'rest cure' by her doctor only for her condition to rapidly deteriorate. Eventually she abandoned the treatment and was restored to a sound mind. New interpretations of the story by contemporary artists tap into female imaginative and creative power – something explicitly suppressed by the 'rest cure' prescribed in female hysteria cases in the nineteenth century.
The exhibition is curated by Natasha Hoare and Roxie Warder.
www.cobgallery.com
Categories
Tags