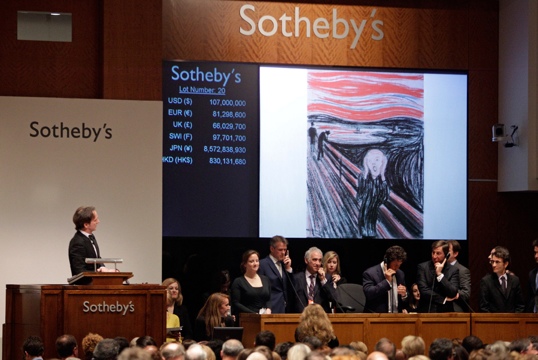 Edvard Munch's "The Scream" was auctioned at Sotheby's yesterday in New York.
The painting is one of four versions created by Munch.
The other three are in Norwegian museums. The one at the Sotheby's auction was the only one left in private hands and was sold by Norwegian businessman Petter Olsen, whose father was a friend and patron of the artist.
The hammer price was $107 Million with the buyers premium is $119,922, 500.
Categories
Tags