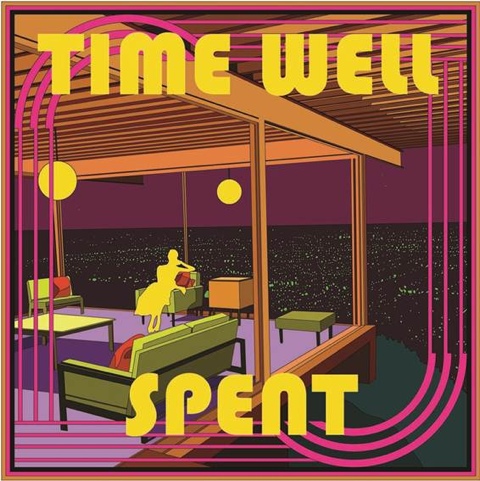 Will Martyr, Time Well Spent 2010, Silkscreen, archival ink jet and diamond dust, 75 x 75 cm, edition of 50 Image courtesy of Orion Contemporary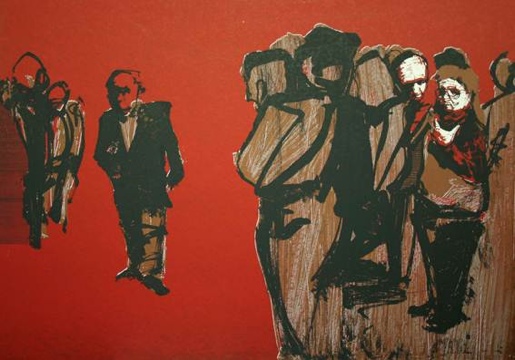 Denes Maróti, Everyone IV2012, silkscreen print, 50 x 70cm, edition of 20 Image courtesy of Orion Contemporary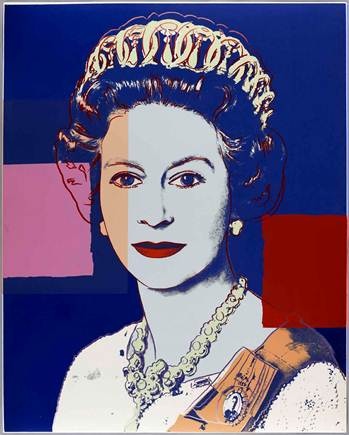 Andy Warhol, Queen Elizabeth II 1985, unique silkscreen, 102 x 82 cm Image courtesy of Orion Contemporary
13th March – Sunday 18th March 2012
Store Street Gallery, 32 Store Street, Bloomsbury, London WC1E 7BS Exhibition Dates: Tuesday
Evening View and Poetry Reading: 6pm – 9pm, Wednesday 14th March 2012
Orion Contemporary is presenting the second 'edition' of Contemporary Printmaking, an exhibition promoting printmaking as an art form and celebrating the importance of the medium. Following the inaugural printmaking exhibition in 2011, this exhibition includes a variety of exciting and innovative prints by Lisa Denyer, Alexander Gough, Damien Hirst, David Hockney, Max Lowry, Dénes Maróti, Will Martyr, Andy Warhol and Giulia Zaniol.
The exhibition seeks to bring together a dazzling array of works to offer audiences a fresh take on printmaking, juxtaposing highly-regarded household names with Orion's young, emerging stable of artists. Andrés Olow Clase, director of Orion Contemporary, says 'From Andy Warhol's exceptional print of 1974 to works made in 2012, the show explores the diverse vivacity and technical skill of printmaking.'
All artists in the show excel as painters as well as recognising the importance of the print; Zaniol, Maróti and Gough will be displaying previously unseen works, fresh off the press.
Gough's Finnish ancestry and his own voyages into the magical landscape of his homeland are immediately evident throughout his works which are imbued with strong tonal contrasts, reflecting the twilight dancing on the snow, as the mid-winter landscape melts into long dark nights. Venetian artist Zaniol has recently begun to focus on the economic, cultural and historic fabric of London, her adopted home. Her 2012 series, Angels of London, uses a highly advanced two-plate technique of soft and hard ground, litho colours and spitbite to create images with deep and varied tonal harmony.
The work of Maróti from Hungary is strewn with subtle references to art history that become most overt in the titles. Repetitive figures and the use of few, but powerful, colours coupled with a fine drawing technique create a strong visual impact. Lowry's work invites the viewer to complete an untold story; he initiates a dialogue between painter and spectator, a narrative dynamic that bring his prints to life. Martyr's paintings and prints express his love of modern architectural design. Perfectly combining clean lines, dramatic yet balanced compositions and a medley of colour, they encapsulate the style and glamour of the buildings from which they drew inspiration.
On the evening of 14th March, Gabriel Angel Moreno, will be reading a selection of his poetry written in response to the works in the exhibition. In the tranquil ambience of the gallery, this will be the debut Orion event that explores the interrelated nature of the visual and written arts.
Categories
Tags