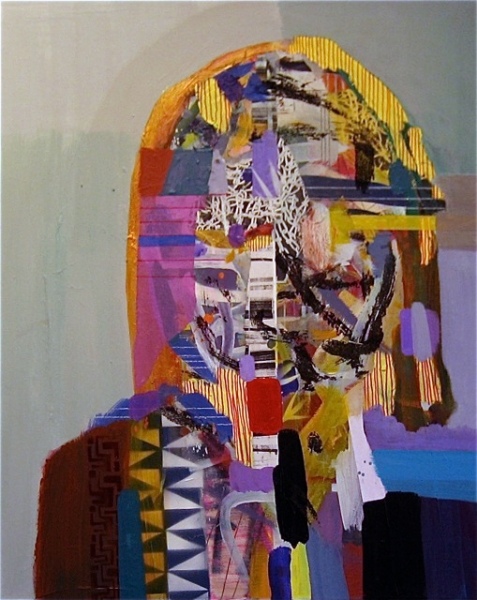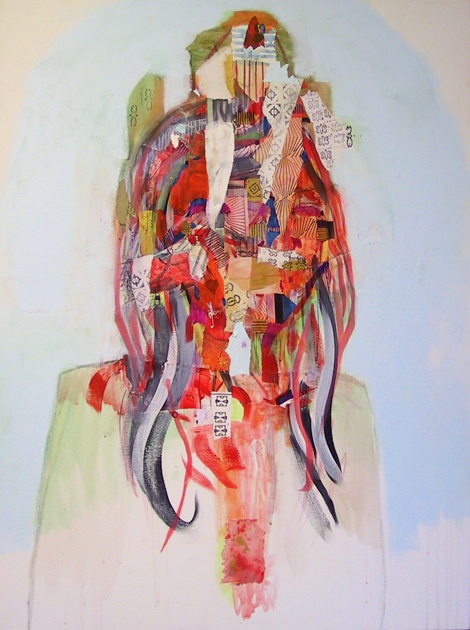 Baptiste Ibar's First UK Solo Show Curated by Art Barter's founders Alix Janta & Lauren Jones in association with Viktor Wynd Fine Art At The Last Tuesday Society Gallery, 11 Mare Street, London.
After collaborating with director Michel Gondry and working on public commissions as well as further solo and group exhibiting projects, artist Baptiste Ibar will present his Busts series as his first UK solo show titled 'Before Your Eyes'. The show will open on the 10th of March at The Last Tuesday Society Gallery, on Mare Street, London.
This exhibition is born from a barter made between the founders of Art Barter and the artist when he took part in the New York Art Barter event in Dec 2010. Baptiste turned down offers of mink furs, a drummer for a year and a place in an eco-spiritual survival village in order to take up the curator's offer of presenting his work in London for the first time.
Busts
Mirroring symbol of man and the self, Busts engages the viewer in an unexpected architectural and spatial dialectic that merges in a more philosophical alchemy of transient states, where personal and collective are experiences in continuous change.
Baptiste Ibar
Born just outside Paris in 1977, at the age of seven Baptiste Ibar immigrated with his family to the U.S. In response to linguistic and environmental difficulties, he started communicating through drawings.
While growing up in the confines of NYC's white suburbs, Baptiste was exposed to different influential experiences: from Africa to Asia, he became increasingly fascinated with indigenous people and their art; through his grandfather, a respected French collector, he developed a great knowledge of European paintings and sculptures; and as the son of a physicist, he cultivated genuine respect and curiosity towards the natural world.
After obtaining his BFA in Painting at the renowned Rhode Island School of Design in 2000, Baptiste moved to Providence, inspired by its prolific underground art and music scene. Here, surrounded by a healthy and vibrant little artistic community, Ibar found the optimal condition to develop his vision and his work.
In 2004 he moved to Brooklyn to join his siblings, but after just one year he decided to renovate a barn in Connecticut – where he still works nowadays – and move there to better focus on his art and avoid distractions from the City.
During the autumn of 2004, Baptiste was contacted by director Michel Gondry who admired his paintings and wanted his works to be included in his latest project The Science of Sleep. Ibar joined Gondry's team of talented artists and since the release of the film and the Michel Gondry Exhibition at Deitch Projects featuring some of his paintings (the Disasterology Calendar), commissions started following one another. He was commissioned to create a large-scale public work from an NEA grant for Artspace, New Haven, titled Ghost Tree and held a solo show at Glenn Horowitz bookseller in East Hampton. His paintings are included in private and corporate collections all over the world.
www.viktorwyndfineart.co.uk/
baptisteibar.com/
www.artbarter.co.uk/
About Mark Westall