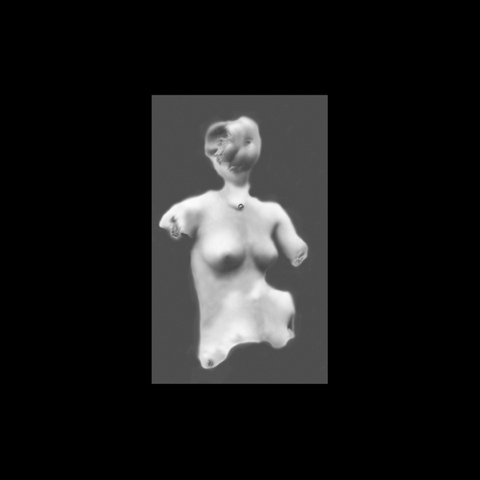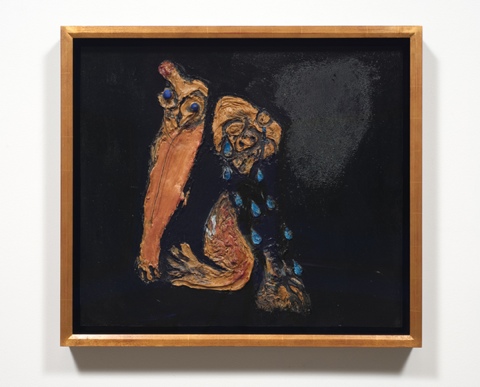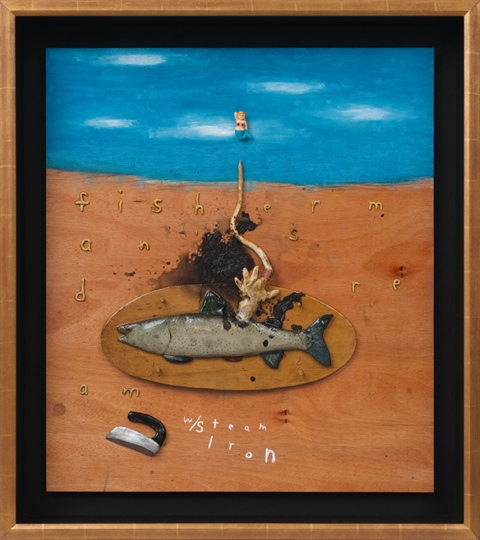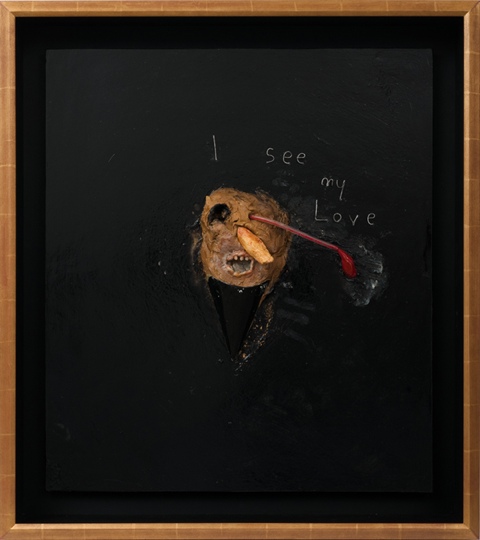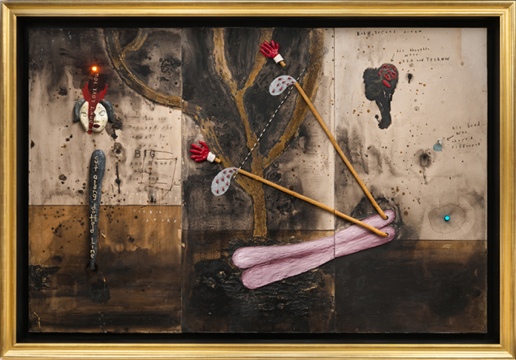 Tilton Gallery presents David Lynch's first solo exhibition in New York since 1989.
The show will run March 6th – April 14th, 2012, and the reception with artist in attendance will take place Friday, March 16th, 6 – 8 pm.
An icon among American filmmakers, David Lynch is equally committed as a visual artist. He began his career as a painter and started making short films while a student at the Pennsylvania Academy of Fine Arts in Philadelphia to find a way to make his paintings move. Lynch works across many different media to create paintings, sculpture, works on paper and photographs. Recent paintings combine primitively drawn figures and text with thick textured areas of paint and, often, inserted lit colored light bulbs. Framed in thick gold frames under glass (inspired by Francis Bacon's frames), they become box-like, objects in their own right. Narrative subjects exhibit Lynch's trademark whimsy, wit and humor along with his recognizable penchant for the ambiguous, yet precisely depicted, frozen moment that unveils an instinctual, often violent or tragic human emotion, almost verging on the absurd.
Lynch's abstract sculpture, also incorporating lit light bulbs, is simultaneously anthropomorphic, surreal and humorous. Lynch frequently refers to Magritte as one of his favorite artists. More than anything, Lynch's art is, in all its manifestations, a vessel for his own quirky but unified and consistent vision. A formal line and shape, surrealist and biomorphic in nature, unites the narrative watercolors and paintings with the more abstract photographs, "Distorted Nudes," the sculpture on display, and the 42-second film also being shown in this exhibition. Lynch's world view and his ability to capture a mysterious undercurrent in the American psyche illuminates his art across all media. Revered as a filmmaker who has produced such iconic American works as Eraserhead, Elephant Man, Blue Velvet, Mulholland Drive, Inland Empire and the television series Twin Peaks, Lynch has exhibited his art internationally since the eighties. Retrospectives of his work were held at the Fondation Cartier, Paris, France in 2006 and at the Max Ernst Museum, Bruhl, Germany in 2009. A retrospective exhibition at the Pennsylvania Academy of Fine Arts is planned for 2014.
He is represented by the Kayne Griffin Corcoran Gallery in Los Angeles.
Categories
Tags