1 If you weren't an artist, what else would you be?
An astronaut. A long shot, but I like the idea of exploring outer space.
2 Name 3 of your least favourite artists.
I've seen plenty of art that I don't understand or relate to. Maybe pick out three randoms from previous Turner prize nominees (I'm not jealous!).
3. Anytime, any place – which artist's body would you most like to inhabit?
Leonardo Da Vinci.
4 What is your favourite 'ism'?
Buddhism.
5 What was the most intelligent thing that someone said or wrote about your work?
Someone once said that the figures in my paintings were like "ghosts peering into the future from a long lost past". I liked that analogy as it seemed to neatly connect the past, present and future.
6. And the dumbest ?
I think someone once said the faces look like a calendar. On second thoughts that could also qualify as the most intelligent comment.
7 Which artists would you most like to rip off, sorry, I mean appropriate as a critique of originality and authorship?
Rolf Harris.
8 Do you care what your art costs? State your reasons!
Right now I'm creating things from waste, so I feel that making things this way can be a source of inspiration for others. On the flip side if I decided that an idea needed a big budget then I would do everything possible to make it happen.
9 What are the three big ideas that you would like your work to express?
There isn't a prescribed message in the work. I'm simply making something from the various artefacts that I gather. Aside from that, the work shows that I am interested in (amongst other things) technology, life-cycles and identity. It is clearer to see when my work is seen in a collection. My new book (called Artefacts) gives a taste of that: http://www.blurb.com/books/2112776
10 Are you a political artist?
Not really at this stage. I find politics interesting but it's not something I feel knowledgeable enough on to incorporate into my art yet.
11 How do you start the process of making work?
I cycle to my studio every morning. I need some routine and structure in my life to compliment the ebb and flow of creativity. My studio is (only just) tidy enough to allow me to march straight in and crack on.
12 What next?
A solo show in Selfridges that incorporates a charity auction. Shows in Miami and Belgium. To make the exhibitions more holistic there will be extra emphasis on installations and sculptural work.
13 If Moma and the Tate and the Pompidou wanted to acquire one of your works each, which would you want them to have?
Three past works would be The Entity D2, Profile Number 2 and Elements of Existence. I am also working on some new paintings now that might just be ideal.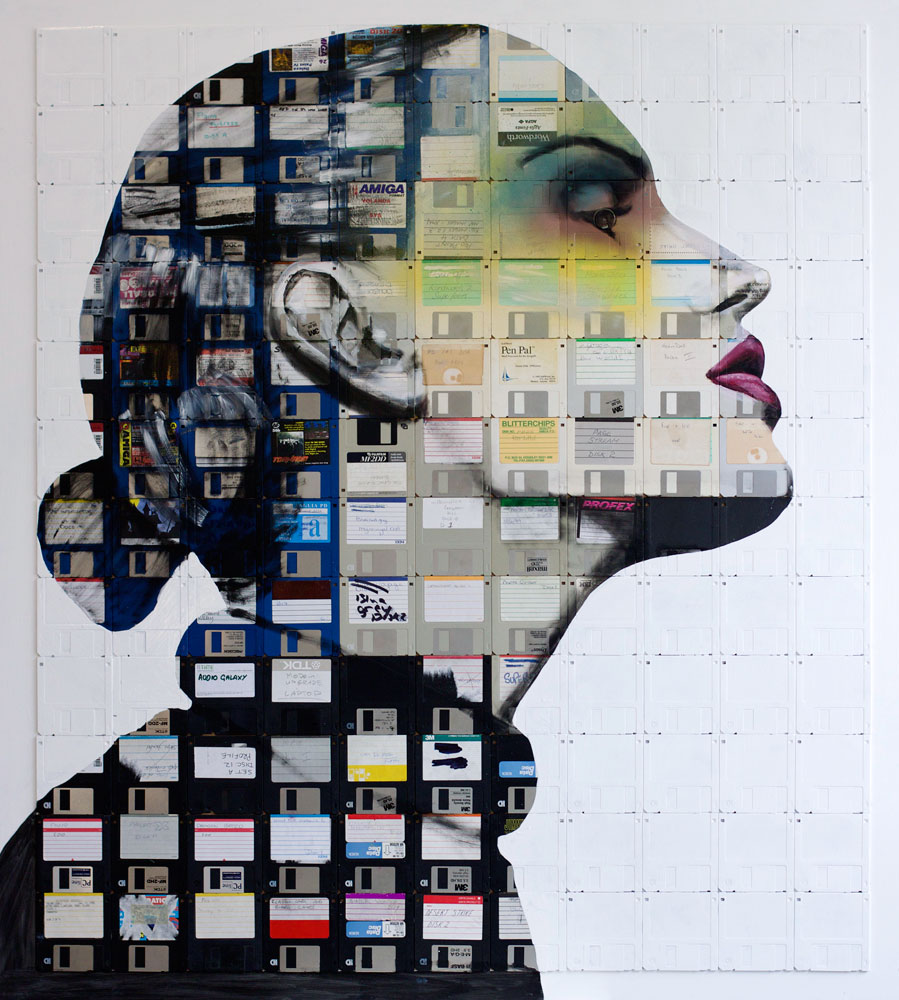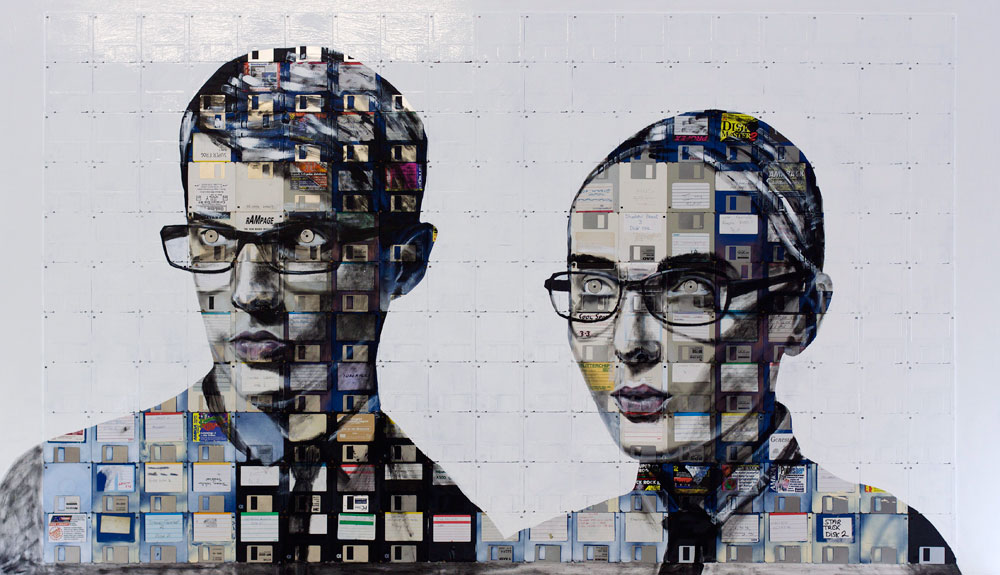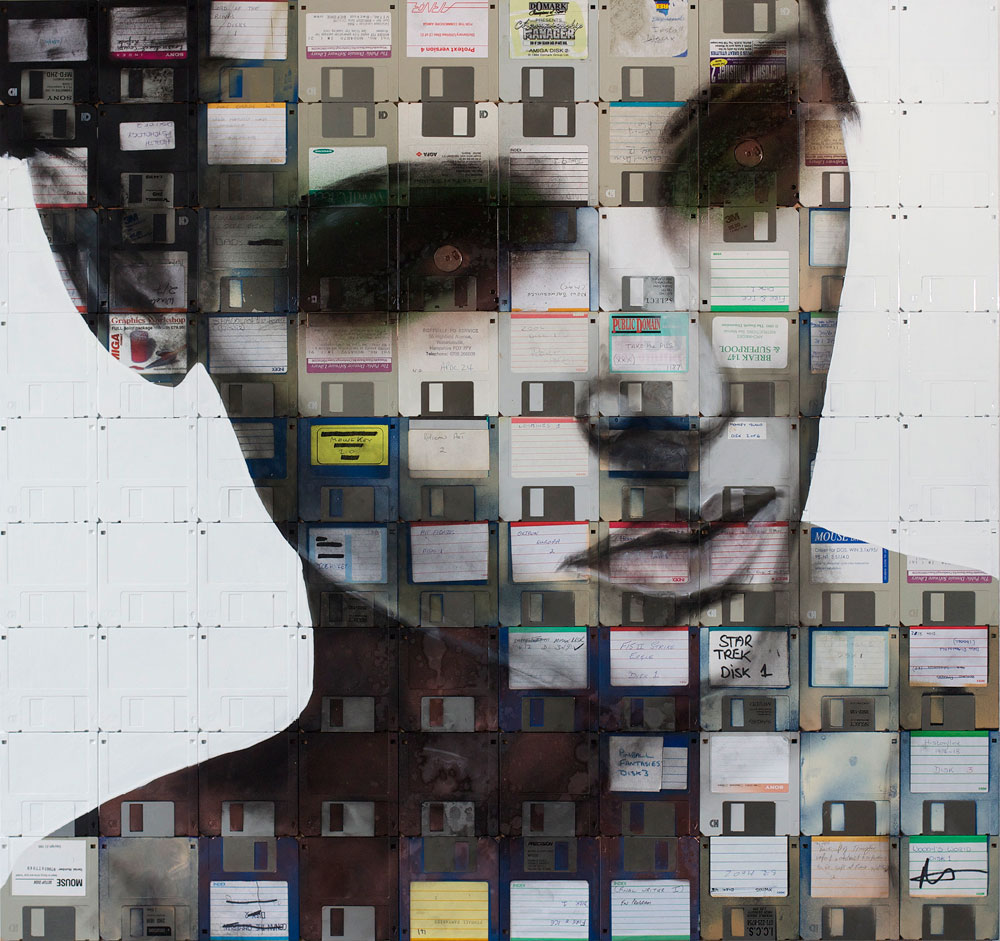 14 Complete the following sentence "Blessed art the artists, for they shall……"
…do what they loved doing when they were kids.
15 Complete the following sentence "Blessed are the curators, for they shall…"
…put the pieces of an impossible jigsaw together.
16 Complete the following sentence "Blessed are the art critics, for they shall…."
…spread the word that art can help us see and change the world.
17. What is your favourite cheese?
Mozzarella, owing to the fact that I eat a LOT of pizza.
18. What's next for you?
See the answer for question 12.
OBSOLETE – Nick Gentry from Nick Gentry on Vimeo.
Categories
Tags