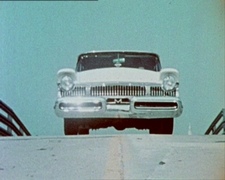 Wednesday 8th February Richard Hamilton | 7pm
Coldharbour London Gallery presents a month of events for February. This is the second of two evening screenings of films by James Scott and Adam Barker-Mill.
Each screening will be followed by a talk from cinematographer Adam Barker-Mill. £4 advance booking, £5 on the door. Email info@coldharbourlondon.com for bookings or pop into the gallery!
Richard Hamilton, a documentary made in collaboration with the artist, was made under commission from the art council in 1968 by Scott and Barker-Mill. One of the forerunners of the Pop Art Movement, Hamilton worked with the layering and disruption of images of popular culture, and this is present in the patchwork like cinematography of this film. With commentary from Richard Hamilton.
30-34 Southwell Road London SE5 9PG www.coldharbourlondon.com
Categories
Tags