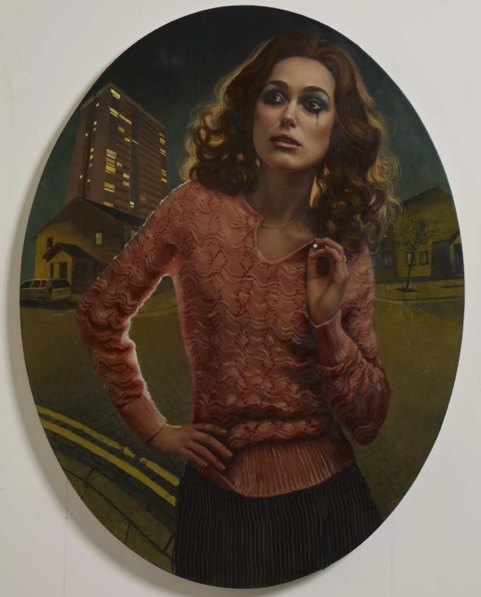 Together in Electric Dreams, oil, diamonds, gold, pearls, wax, glitter and make-up on linen, 70 x 100 cm (2011)
1 If you weren't an artist, what else would you be?
A hamburger salesman.
2 Name 3 of your favourite artists.
Richard Long, Donald Judd, Mark Rothko
3. Anytime, any place – which artist's body would you most like to inhabit?
I'm enjoying inhabiting my own but if I had to choose another's, probably Gericault
4 What is your favourite 'ism'?
Schism
5 What was the most intelligent thing that someone said or wrote about your work?
Sandy Nairne, director of the National Portrait Gallery said of the rabbits in one of the paintings in my current exhibition: "nice bunnies"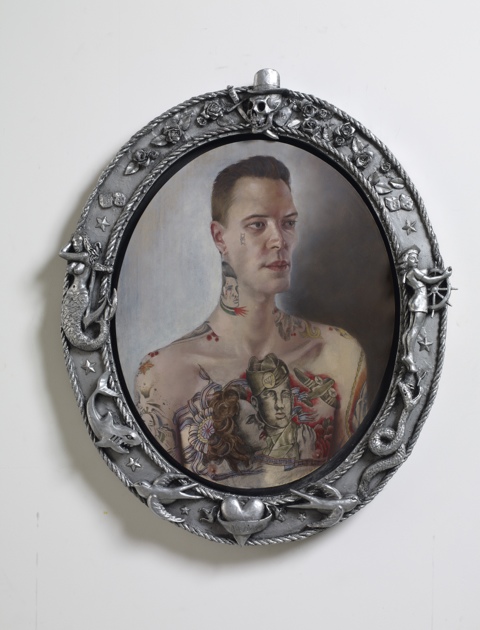 Dicky, oil on canvas, plus hand carved frame, 40 x 50 cm (2011)
6. And the dumbest?
Brian Sewell said of the fingers in a portrait I made of Michael Gambon, that he detested my 'wilful distortion'. Michael Gambon has an unusual condition called arachnodactyly which renders his fingers and toes exceptionally long. Brian doesn't know what he's talking about.
7 Do you care what your art costs?
State your reasons! Naturally. I have a wife and baby son to feed
8 What are the three big ideas that you would like your work to express?
You'll have to ask me that again in forty years time. If I knew the answer to that now there would be no real point in making work. Hopefully by the time I'm 76 I'll have figured it out, and if I haven't I'll leave it to art historians to figure out. They have PHDs to do that sort of thing
9 Are you a political artist?
No. Not at the moment. There are too many things inside my head to explore without looking to politics
10 How do you start the process of making work?
With a good cup of coffee and a blank canvas
11. What's next for you?
Another good cup of coffee and another blank canvas
You can catch Stuart Pearson Wright at Riflemaker Gallery until February 15th 2012
More Info: www.riflemaker.org/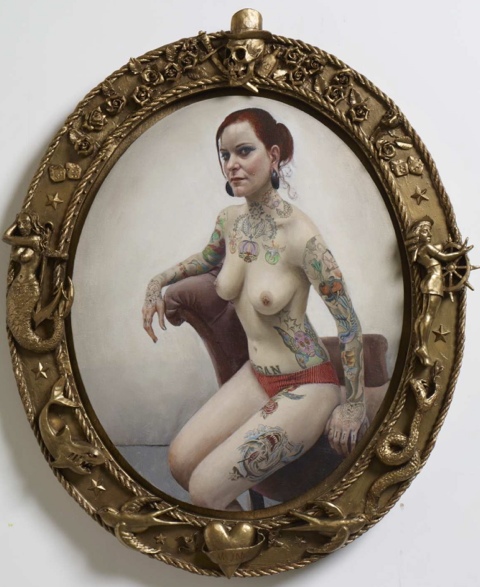 Mistress Jezebel, oil on canvas, 40 x 50 cm (2011)
About Mark Westall