Hiraki Sawa Installation shot: Did I?, 2011 9:30, black and white, single-channel video with stereo sound Courtesy of the Artist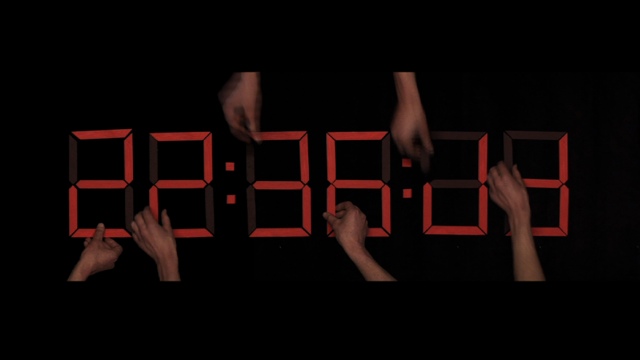 Torsten Lauschmann Digital Clock (Growing Zeros) 2010 Playback from Macmini, HD Projection
Dimensions Variable 24 Hrs (Loop) Still from film Courtesy The Artist; Mary Mary, Glasgow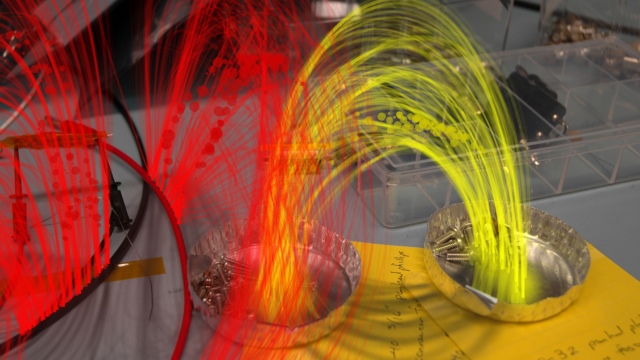 Semiconductor Magnetic Movie, 2007 04.47 mins / HD/16:9 Courtesy of Semiconductor
Samsung Art+ Prize to inspire the next generation of new media artists Shortlist Announced
BFI Southbank Exhibition dates: 18th January – 29th January 2012 Prizes Awarded: 25th January 2012.
Samsung Electronics are to present the UK's first ever prize for new media art.
A shortlist of 10 emerging and established contemporary artists has been selected by a panel of curators from leading arts organisations for a two?week exhibition at the BFI Southbank.
Opening on 18th January 2012, the exhibition will include new work as well as pieces that have never been shown before in the UK.
The Samsung Art+ Prize aims to highlight artists who reveal the ways technologies can touch our lives. All of the selected artists must be a citizen of, educated in or currently residing in the UK and they have been nominated for work they have created in the past three years. The shortlisted artists selected are:
Neil Cummings, Doug Fishbone, Iain Forsyth and Jane Pollard, Torsten Lauschmann, Lucky PDF, Aura Satz, Hiraki Sawa, Semiconductor, Erika Tan and Thomson and Craighead.
The resulting shortlist showcases the diverse range of practice offered by new media, and includes artists working in screen friendly idioms as well as those exploring diverse strategies of communication such as performance, sculpture and music.
The 10 nominated artists have been selected for their ability to expand and challenge our understanding of the role of new media. In the era of smart media the prize will celebrate the unique ways in which artists respond to the changing world and embrace the possibilities offered by different media opportunities; not only as platforms of production and research but also as new modes of communication beyond the traditional gallery.
On 25th January 2012 a series of prizes will be awarded by a panel of judges to exhibiting artists, including a £10,000 first prize, a £5,000 second prize and an audience award selected by the public via the Samsung Art+ Prize website.
In addition to the prizes awarded to the ten shortlisted artists, a lifetime achievement award of £5,000 will be given to an additional artist who has made an outstanding contribution to the UK new media art scene. This artist will be selected by the judging panel and announced on 25th January 2012.
Gary Thomas, member of the nomination panel and Director of Animate Projects London said:

"Artists have always exploited technological innovation and the new materials it offers them to make work with. And in our digital age, as media pervades our culture with its messages, it is all the more vital that they do so. The Samsung Art+ Prize is an essential recognition of the challenging, inspiring and diverse ways in which contemporary artists are interrogating and reflecting on our understanding of the 'world'."
David Song, Managing Director of Samsung Electronics UK & Ireland said:
"We are delighted to be working with curatorial agency SUUM for the very first Samsung Art+ project. The UK has a thriving contemporary art scene comprised of aspiring and established media artists and we are pleased to have the opportunity to help drive this new contemporary art genre and inspire future generations of artists. Developing innovative technologies and nurturing young talent are very important to Samsung as a company."
Shortlist Nominee Panel
David Bailey, International Curators Forum,
Lina Dzuverovic, Calvert 22 Foundation,
Clive Gilman, Dundee Contemporary Arts, Kate MacGarry, Kate MacGarry Gallery,
Sally Lai, Chinese Arts Centre,
Louise Shannon, Victoria & Albert Museum,
Gary Thomas, Animate Projects,
Tom Trevor, Arnolfini,
Mark Waugh, SUUM,
Jen Wu, Temporary Contemporary,
Samsung Art+ Prize Judging Panel
will include Stuart Comer, Curator of Film, Tate Modern,
Jan Dalley, Arts Editor, The Financial Times,
Sooja Kim, Artist, New York, and
Dr. Peter Weibel, Chairman and CEO, ZKM, Germany.
SUUM global curatorial agency was founded by art historian and independent curator Jiyoon Lee in 2003. Since then through contemporary art projects & SUUM Academy it has produced, funded and implemented numerous international contemporary art exhibition projects across the corporate and public sectors.
www.suumproject.com
Shortlisted Artists
Neil Cummings: (B. 1958) Neil Cummings' multidisciplinary arts practice samples and shares conceptual architectures including critical theory and popular TV to question the structures of cultural exchange and value. Cummings recently presented a solo exhibition Self Portrait at Arnolfini, Bristol (2011) and in May 2010 he culminated a two year research project with PARADE in London.
Doug Fishbone: (B. 1969) Doug Fishbone often uses satire and humour within his film, performance and installation works to examine consumer culture and the mass media in a critical and disarming way. Fishbone has recently produced and cast himself as the lead role in the Ghanaian?made film 'Elmina' to question the impact of ethnic difference within the international market of art and entertainment.
Iain Forsyth and Jane Pollard: (B. 1973 and 1972) Iain Forsyth and Jane Pollard are Goldsmiths graduates who focus much of their gaze on the role media plays in defining cultural memory and who we think we are. They are currently showing at Kate McGarry Gallery in London (10 November – 17 December 2011) and had a recent solo exhibition PUBLICSFEAR at South London Gallery (closed March 2011).
Torsten Lauschmann (B. 1970) Torsten Lauschmann's practice includes video projection, animation, photography, sculpture and performance. Lauschmann professes a suspicion about work that is 'fixed' and develops and amends his pieces each time they are shown. Lauschmann is currently part of the group exhibition Alice in Wonderland at Tate Liverpool (closes 29 January 2012).
LuckyPDF: (B. 1986) LuckyPDF are an artist collective immersed in social media who make use of the fast? changing array of technologies which are at their disposal. Their practice is multifaceted, embracing their social network (both online and in their physical neighbourhood) and the arts ecology of London. LuckyPDF recently completed a project at Frieze Art Fair in London (October 2011).
Aura Satz: (B. 1974) The work of Aura Satz is often rooted in magic, the occult, obsolete technologies from the beginning of the 20th Century as well as the work of pioneers of experimental sound, such as Daphne Oram. Satz recently presented a solo exhibition of her work Sound Seam at the Wellcome Collection London (closed January 2011).
Hiraki Sawa: (B. 1977) Hiraki Sawa's digital animations are presented as single and multi?screen installations bringing together meticulous skills with pencil and a mouse. Through his work, Sawa seeks to conjure uncanny realities in which space is rendered as both intimate and beautiful but quietly troubled. Sawa recently presented solo exhibitions Other Dwellings at Kresage Art Museum, Michigan State University (closed July 2011) and O at James Cohan Gallery, New York (closed March 2011).
Semiconductor: (B. 1973 and 1972) Artistic duo Semiconductor (Ruth Jarman and Joe Garhardt), make innovative moving image works and create animations that pursue a quest to translate the lexicons of science into aesthetic experiences. Recent solo exhibitions include Worlds in the Making, FACT, Liverpool (closed September 2011) and their work was included in group exhibition Watch Me Move: The Animation Show, Barbican, London (closed September 2011).
Erika Tan: (B. 1967) Erica Tan is a Singaporean artist and curator whose work has evolved from an interest in anthropology and the moving image. Her work is often informed by specific cultural, geographical or physical contexts; exploring different media to create situations that excite, provoke, question, confront and invite comments from an audience. Her work has been exhibited nationally and internationally including The Singapore Biennale (2006) and Around The World in Eighty Days (South London Gallery / ICA 2007).
Thomson and Craighead: (B. 1969 and 1971) Thomson and Craighead (Jon Thomson & Alison Craighead) are internationally known for their clever use of found and streamed materials from the web to create provocative visions of the world we inhabit. Their practice includes producing amateur videos that they transform into professional pocket?sized triptychs. They have recently shown their work Flipped Clock via Netart, Berkeley Art Museum (completed 21 September 2011) and A Short Film about War was shown at the Rotterdam International Film Festival (2011).
The Project Space, BFI Southbank, London SE1 Opening Hours: 11:00?20:00 daily
Ticket Price: Free 18th January – 29th January 2012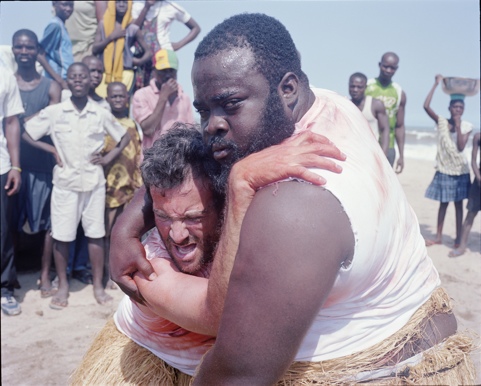 Doug Fishbone Still from Elmina (Fight), 2010 Photo by Thierry Bal. D. Fishbone Courtesy of the Artist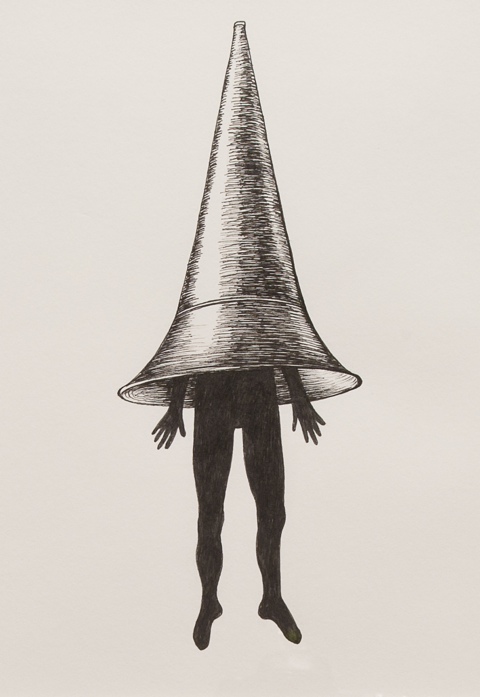 Aura Satz Spiral Sound Coil, drawing, 2010 Courtesy of the Artist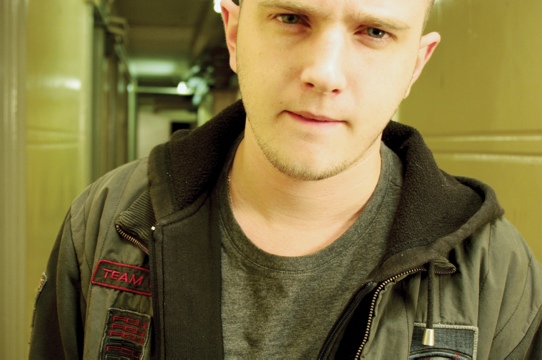 Iain Forsyth & Jane Pollard
Walking After Acconci (Redirected Approaches) 2005 (Production still) Photograph: Anne Worthington Courtesy of the artists and Kate MacGarry, London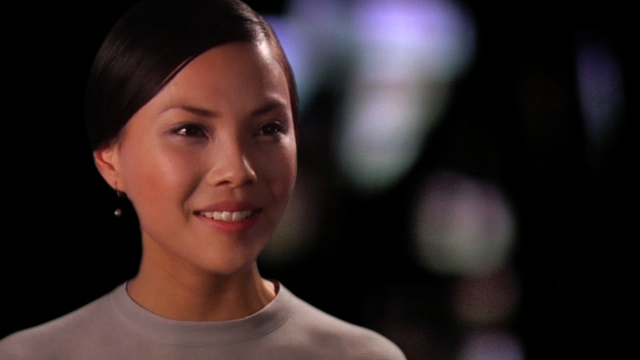 Neil Cummings Ms Chan, still from Museum Futures; distributed 2008. Moderna Museet, Sweden.
Neil Cummings and Marysia Lewandowska HD video 32' Courtesy The Artist; Neil Cummings
Categories
Tags