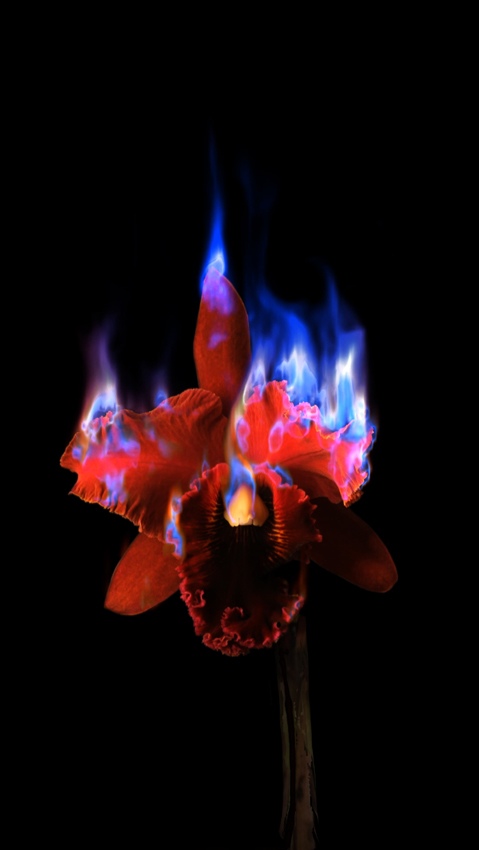 Mat Collishaw Burning Flower Digital limited edition © Mat Collishaw, courtesy of www.seditionart.com
I first heard rumours of a new digital platform for video art sales in Autumn 2010 at a Blain/Southern art show. As they represented Bill Viola this kinda made sense; Harry Blain has always been at the cutting edge of art marketing and Business.
A couple of months later this 'rumour' had solidified into [s]edition, a "platform for digital limited edition art by the worlds leading artists". [s]edition is a platform for digital art. Held in the cloud, when you buy an edition you get a certificate of ownership and can then view your art on multiple platforms at the best resolution / size for whichever device you are using be it TV, PC, phone or tablet. It's also future-proof; discussions are ongoing with hardware manufacturers to ensure artworks are viewable on all new devices.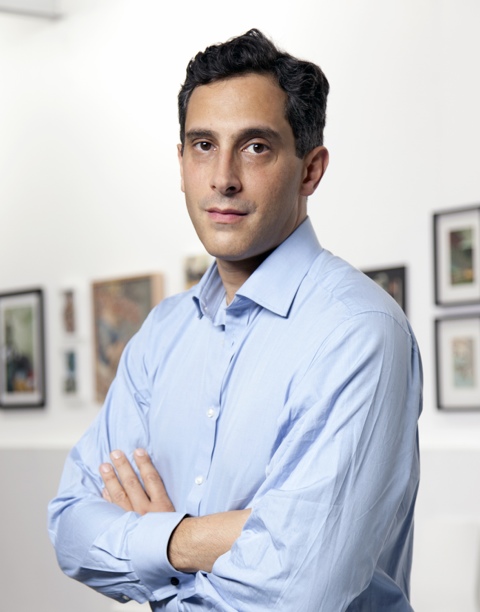 Robert Norton, CEO and co?founder of s[edition]Courtesy of www.seditionart.com
Harry Blain had teamed up with Robert Norton, an industry expert in content-led Ecommerce platforms who had just relaunched Saatchi online.
CUT TO:
December, Dover Street, London. Standing outside Dover Street Market, I spot him in front of the Arts Club on the phone. It's an iPhone 4s black but he's talking into a native Union Moshi Moshi 01 handset colour blue. It must be him. I look, he looks, indicates it is him, a quick hello. It's Robert Norton, joint founder of [s]edition, and I'm here to interview him about his new venture.
A quick background briefing on Robert Norton. He was accepted to the graduate program at Rupert Murdoch's News International, a scheme rumoured to accept only two graduates a year. He travelled around the world working on various papers from Africa to New York, followed it up with a stint at news agency Reuters, moved to Ecommerce at AOL, left to become CEO and joint founder of Clickmango.com, headed West to King.com in LA and then, interestingly, helped to relaunch Saatchi online (more on this later). Now his focus is on [s]edition.
Into the Arts Club we go, speaking of Harry Blain, and now we are sitting at a table by the bar. Green tea and still water. Samsung Galaxy SII white using the onboard voice recorder. Here we go.
Mark Westall (MW): How did you come to be involved with digital limited edition art?

Robert Norton (RN): I think I've been moving in that direction for a while. I've been working in consumer facing and Ecommerce business for some time. In 95/96 at AOL I launched a Shopping Channel for Europe, Click Mango, then King.com and most recently Saatchi Online, where I was CEO. I was brought into Saatchi Online to create an end-to-end online customer experience for art sales and that led me to think about the concept of digital limited editions. Working with Harry Blaine, we came up with the [s]edition platform.
MW: Where did you meet Harry Blain?
RN: We where introduced by a mutual friend Brent Hoberman.
MW: How did you take Saatchi Online from what it was – a bit of a mess – to what it has become?
RN: I was approached by a VC firm to discuss the possibility of reorganising, restructuring and effectively relaunching Saatchi Online, and one of the things we wanted to do was make it an effective Ecommerce platform. Before, it had just been a display platform where artists could show their work for free and it had become incredibly successful. The uploads were by largely unrepresented artists, showing that they wanted to show their work online in an art related / Saatchi related context. There were hundreds of thousands of artists on the site. So that was a relatively straightforward task; to build an Ecommerce platform for Saatchi Online.
The second task was to make the experience at Saatchi Online much more social and support the idea of social integration with Facebook. We were really inspired by the tremendous growth in Facebook – while I was at Saatchi Online Facebook user numbers doubled to over 800 million active users.We moved the company's headquarters from London to Los Angeles (largely because I was living in LA) and put a great team together, which is still in place and still doing a great job.So after restructuring and relaunching Saatchi Online successfully, I moved onto another opportunity, [s]edition.
MW: What made you think now was a good time to launch a digital limited edition company?
RN: It was something Harry had been thinking about for a long time, going back to the days of the CDRom. He was thinking about how art could be delivered independently of the hardware and he also looked it it as a mobile platform several years ago. It was just one of those cases where he was looking for someone to work with as he wasn't progressing the idea on his own. It was very much in line with where I thought the opportunity lay within the art space, so we agreed to work together.One of the challenges for art sites that are showing original art by artists is that you still have to ship the art to the people who buy it.The logistics of shipping don't become any easier as an artist's career develops, in fact they become more complicated and costly.There was something quite appealing about creating a platform to enable works of art to move in a digital environment, and engaging the world's leading artists to create digital limited editions was new, and also a great challenge to take up.
MW: Security is obviously crucial to the success of [s]edition; did you spend a long time working on the certificates and the vault? How does this all work ?
RN: Two things to bear in mind. Digital limited editions are in some regards an inherent contradiction, because everything digital is by its very nature reproducible it's all a string of 0's and 1's.
But what is not inherently reproductable, and what is finate, is a records database so the certificates exist on a records database.You don't have access to the certificate until you have opened an account and given us your credit card details and bought an art work.You could argue that the certificate is more traceable and centrally better recorded than how things work in the physical world. The second point is the way the art work is delivered is monitored, controlled, authenticated and verified. For example all the still images are digitally watermarked and their use is monitored. We look at download counts, we look at access to the image (you are a allowed to view the images on as many devices as you like for your personal use), so if we find you are in breach of the T&C's we can take appropriate action.

Tracey Emin I Promise to Love You Digital limited edition © Tracey Emin, courtesy of www.seditionart.com
So firstly it's how the record database works in terms of the certificates. Secondly, it's the security measures we take in the delivery of the work in digital format and the watermarking, tracking, monitoring of use. Thirdly, what is actually happening when you buy a limited digital edition is that the artwork file is being stored for you in the cloud. You are able to access that artwork on any connected platform or device and the artwork is automatically resized for your device, so if you are accessing the artwork on your iPad you are getting the size that works best on your display, not the largest format available, because you don't need it.
This is an important point, as it's key to how the business is structured. It's the certificate that is your ownership and you access what are effectively copies of your works through your platform or device.So it's a balance between giving people ease of use, in that they don't have to type in what platform or device they are using, with securing the asset so that we will not see the original artwork uploaded on another device. You may see a derivative or smaller copies but those can be tracked and identified, and we use digimark which is the world's leading watermark technology.
Finally, we are trying to build a responsible culture of collecting. In the real world, the art market works / operates on a degree of trust, and we hope that by creating this transparent community of collectors, by providing value to the person who is buying an edition in terms of access to the artist's news, offers, updates and feeling connected to other collectors and the artists work on the site, there will be sufficient value in the act of joining an artist community as a registered collector that this will create a more responsible culture for collecting, which is one of our goals.
MW: At FAD we are very excited by the emerging video art market, but it seems to be hampered by the difficulties of selling it. Do you feel your platform can help this market ?
RN: We hope that, over time, the platform will broaden to include works from other artists who are not the obvious top contemporary artists worldwide. If we can help create a more vibrant distribution opportunity for video based or digital based work, then that would be great.
MW: Lots of people like to collect art but they also like to sell it. Is there an easy way to sell the art purchased at [s]edition?
RN: Yes we've already announced we will be launching a market place this year and it's currently scheduled and in development. We'll be launching a service to enable people to sell their works after the edition runs have sold out. The price between buyer and seller will be completely set by the market.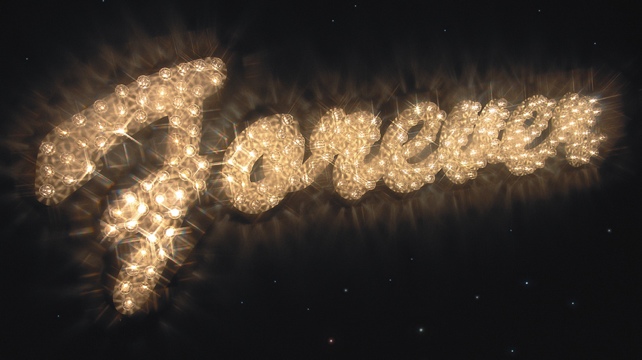 Tim Noble and Sue Webster Forever Digital limited edition© Tim Noble and Sue Webster, courtesy of www.seditionart.com
MW: Through setting up [s]edition you have created some software/process templates, e.g. the certification process, storage in the cloud and certification database etc. Will you be offering this technology to other people / galleries?
RN: Yes we are working on some API's, in fact we already use an API for our iPad app.Essentially, what happens when you login to your iPad is it's making a call to your vault, it's saying you are a registered user of the work, and it's enabling them for viewing online or offline within the app.Again, it's a bigger question, because it's a question about to what extent do we want to focus on the primary wave of the artists on the site who have a global following, a secondary market and can command a solo show at a major institution.But yes, the platform that we are building will have the possibility for others to join. From a gallery's point of view, if they have artists that we would like to work with, then absolutely they could create their own editions, and we are very much gallery supportive and gallery enabling. We are already in discussions with galleries and we would be delighted to hear from more. That could expand the market fast.
MW: Related to this, are you keen to work with artists direct?
RN: We are happy to work through the gallery or direct with the artist, whatever makes the most sense.
MW: And the final question; have you planned to do 'real world' shows of [s]edition's art?
RN: It's interesting that you ask that. We were reached out to by a gallery to do a 'real world' show just this week. To be honest, it took us by surprise, but we are open to all ideas and are happy to consider these ideas moving forward.
MW: The bridge between digital and 'real world' seems to be an interesting place to be.RN: I think there will be interesting developments with the hardware for showing digital art collections and we'd like to be at the forefront of those developments .
So 2012 could be the year digital/video/new media art goes big ? The only thing really holding it up has been the issue of distribution and ownership (what do you own?) With a new award for new media art launching this January from Samsung , Moving Image (The video Art Fair) curating the inaugual Armory Film event in March [s]edition seem to have got their timing right and with a distribution platform and a certification process they seem to have the final pieces of the jigsaw.
Categories
Tags