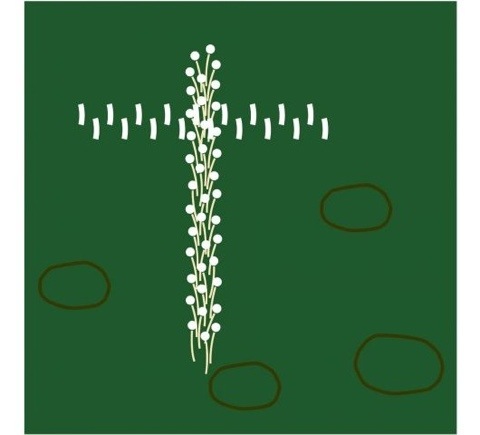 4th November – 17th December
Rupert Ackroyd, Peter Blake, Leon Chew, Nicky Coutts, Greg Day, David Gates, Sarah Hardacre, Gerard Hemsworth, Marie-Jeanne Hoffner, Dick Jewell, Peter Kennard, Gerhard Lang, Bruce McLean, Niall Monroe, Jack Newling, Dermot O'Brien, Sian Pile, Rudolf Reiber, Richard Rhys, Daniel James Wilkinson.
'Your Garden…' takes as its starting point, an icon of twentieth-century design: the Marlboro flip-top cigarette box, first introduced by Philip Morris in 1955, which in its current predicament faces a progressively imageless future. The aim of the exhibition is to explore 'print' in this period of re-invention, dismantling and possible cultural renewal.
The Marlboro pack has a long history of visual appropriation, but as logos and advertising are increasingly removed, will an activity fueled by visual desire survive without the image?
Historically, magazines, record sleeves, CD cases, book covers and other printed visual ephemera acted as a coded visual display of how we thought. They also related to us on a human scale. As the decline of the printed visual landscape continues and we become increasingly consumed by a sanitized digital (and in many cases virtual) one, how will the individual define him or herself in this shifting environment?
Books are being standardized by kindles, postcards, greetings cards and letters by text and email and increasingly billboards by video screens. How we identify with communication and mass printed material has irrevocably shifted.
'Your Garden…' aims to explores 'print' in its widest sense, the culturally loaded flip top cigarette packet acts as a springboard for work that explores notions of printed material in a shifting and visually unpredictable landscape, where mass communication and its printed offspring increasingly becomes less about the physical and more about the virtual.
Curated by Andrew Curtis.
About the artists
Rupert Ackroyd
"Ackroyd's work speaks of a quintessentially English vernacular" – Frieze Magazine.
Rupert Ackroyd's work is an object led sculptural practice. It attempts to generate mood associated with the contemporary world and sees objects extracted from this world as a means of doing this. These objects are vestiges of the world, repositioned into a sculptural-type language. Sculpture is used as a scenario for these objects to reinforce their original character and generate relationships between objects via structural devices.
Peter Blake
Sir Peter Thomas Blake, (born 25 June 1932) is an English pop artist whose work reflects his fascination with all streams of popular culture and the beauty to be found in everyday objects and surroundings. Many of his works feature found printed materials such as photographs, comic strips or advertising texts, combined with bold geometric patterns and the use of primary colours. For 'Your Garden…' Blake's piece looks at iconic cigarette packet design.
Leon Chew
Leon Chew studied photography and fine art before following a career in photography. He has been a regular contributor to British avant-garde music magazine The Wire since his first cover shoot in 2005. Photographing recording and visual artists such as Throbbing Gristle, Phill Niblock, Dan Graham and Christian Marclay.
For 'Your Garden….' Chew will be showing a series of work inspired by images he took of J G Ballard's Ford Granada in Shepperton. For Ballard, the key image of the present day is the man in the motorcar.
Nicky Coutts
Nicky Coutts works with photography (particularly in manipulating found photographs) but also works in film, video and sculpture. For 'Your Garden…' Coutts will be showing Eastern, a re-enactment by locals who live in the suburbs of Tokyo, of the final scene in Sergio Leone's Once Upon a Time in the West. With no budget for this project, Coutts used whatever was immediately available as props and wardrobe, even the dolly (an essential part of Leone's approach to filming) is made from roller-skates and plumbing tubes.
Greg Day
Greg Day's practice until this point has been non-gallery based. Working across drawing, photography and mixed media and circulated among his peers, he explores the lifecycle of man's input in the contemporary landscape. For 'Your Garden…' Day's work incorporates the detritus of advertising hoardings.
David Gates
David Gates makes pinhole photographs from cameras he hand builds.
"To me pinhole images, far from being nostalgic, interrupt the flow of time by opening up a strict set of rules to the chance of failure. They probe the murkiness of history and the subjectivity of recollection with a loose grip on the emotive and the unquantifiable. They play with the untrustworthiness and art of history".
Sarah Hardacre
Sarah Hardacre's recent work incorporates collage of appropriated photos of tower blocks (in Salford) with images cut from second hand pornographic magazines. Sarah is a member of the Mirabel Studio Group in Manchester and the Hot Bed Press Printmakers Studio in Salford where she continues her practice. Sarah Hardacre's work is included in the collections of The British Museum and The British Council.
Gerard Hemsworth
Gerard Hemsworth's long career has been devoted to a careful consideration of painting's options, meanings, and tactics. Hemsworth's visual language is comprised of line drawings of cartoon-like images, open spaces, and flat muted colours; representational works that have the familiarity of both modernist paintings and storybook pictures. Writers have compared Hemsworth's work to the 19th-century Romantic landscape painter Casper-David Friedrich, as well as Jeff Koons. The absurdity of this gulf indicates the ability of Hemsworth's paintings to straddle the sublime and the ridiculous. Until recently Hemsworth was the Head of the MA Fine Art programme at Goldsmiths. For 'Your Garden…' Hemsworth will be showing his print, Suburban Garden, reflecting the show's underlying theme.
Marie-Jeanne Hoffner
Marie-Jeanne Hoffner's drawings, wall pieces and architectural installations reflect a perception of space as map, living space and place for the body. Her translation of space is both physical and metaphysical. The layout, removal, transparency and folding of materials are recurrent notions in Hoffner's work, allowing her to approach architecture through its structural elements. For 'Your Garden…' Hoffner will be showing a film where she dismantles, erases and reassembles a Gauloise cigarette packet.
Dick Jewell
Dick Jewell graduated from the Royal College of Art (Printmaking MA) in 1978 and has gone on to develop an extraordinary career as an artist/printmaker and filmmaker. His studio practice utilises film, video, and photography and also explores photographic and digital anthologies via found images, photomontage and animation. His working practice is diverse; he has published two books and his films have screened extensively within both film festivals and art galleries. For 'Your Garden…' Jewell will be showing his work '300 American Tobacconists M-Z'.
Peter Kennard
Peter Kennard (born 17 February 1949) is a London born and based photomontage artist and senior tutor in photography at the Royal College of Art. Seeking to reflect his involvement in the anti-Vietnam War movement, he turned from painting to photomontage to better address his political views. He is best known for the images he created for the Campaign for Nuclear Disarmament (CND) in the 1970s-80s and has his work displayed as part of Tate Britain's permanent collection.
Gerhard Lang
Lang is known for his Cloud Walk series. Lang's Cloud Walks take him to tall mountain summits, where he uses a glass-separating funnel to capture the cloudy air above. Lang's work has been described as 'poeticised science'. His research involves investigating cultural processes, e.g. that of perception. How we explain our existence and the world is subjected here to a close examination that is both earnest and playful. His work has been shown extensively worldwide, including at the Hayward, the Natural History Museum and the British Museum in London and PS1 in New York. In his work for 'Your Garden…' the essential question Lang addresses is how landscape and man are related.
Bruce McLean
Bruce McLean (born 1944) is a Scottish performance artist and painter. He has had numerous one-man exhibitions including Tate Gallery in London.
For 'Your Garden…' McLean will be working with a photograph he bought.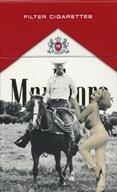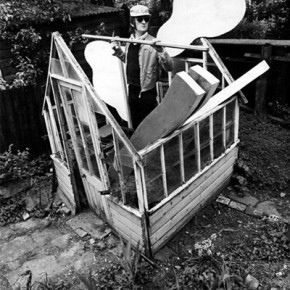 Categories
Tags