Tonight head to Victoria Miro for the private view of three new exhibitions. These look like three interesting and diverse shows, and FAD will be heading there this evening to check them out, come and say hello…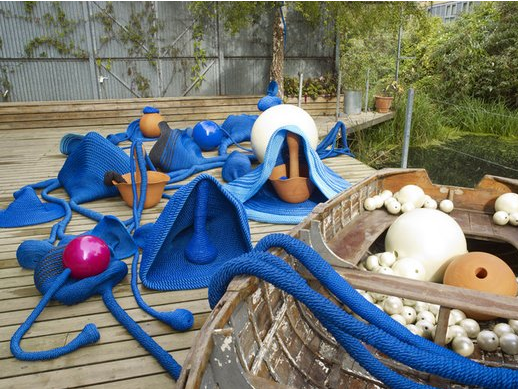 Maria Nepomuceno shows a new body of seductive sculptures and installations made of vividly coloured rope, straw, ceramic and beads which expand across the Victoria Miro canalside  garden. Each of the materials employed represents one of four elements in nature – Water, Fire, Earth, Air – and are assembled with a delicate, rhythmic equilibrium.
The installation, entitled The Force, seems to rise from the water as if compelled by a cyclonic energy, expanding and spilling over onto the terrace. One of the references for this work is Yemanjá, an Orixá (divinity) of the Afro-Brazilian Candomblé religion revered in aBrazilian culture as the Queen of the Sea. Personified as a beautiful woman, proud of her feminine vanity, Yemanjá stands for fertility, life cycles and maternity: the sea as the womb of the Earth. As it sprawls, The Force alternates between gentleness, in the feminine forms it balances, and aggressiveness, as it appears to drag along a boat found in its path.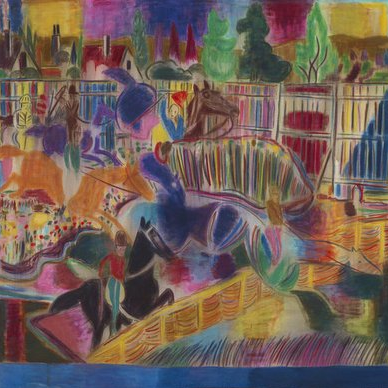 Science Fiction is an exhibition of new paintings from exuberant Danish artist Tal R and demonstrate the characteristic balance achieved between experimentation and self-imposed restriction in terms of composition and colour palette.The paintings in Science Fiction see a significant evolution in his methodology – both compositionally and in the application of paint. Created through a process similar to the historical use of distemper, where pure pigments are mixed with rabbit glue, the canvases in Science Fiction glow with Rothko-like intensity. Limiting opportunity for addition and revision. This new process has resulted in a series of stripped-down compositions, which he describes as "moving from the periphery of painting to its centre."The results draw the viewer into a series of atmospheric spaces. As the artist says: "The magic of a painting is that you are looking at everything at once. A painting is stupid, it's flat, it's weak, but in the middle of that, it's absolutely beautiful."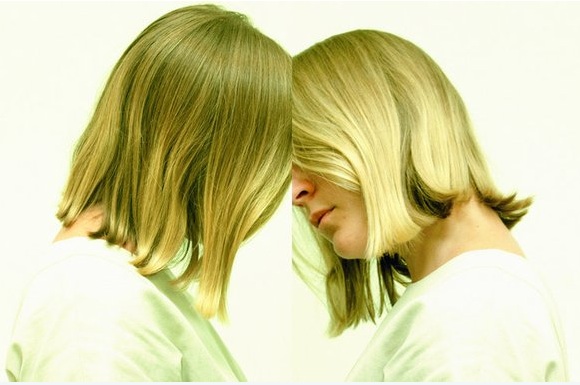 Doug Aitken's first solo exhibition in London for eight years occupies both floors of Victoria Miro and includes a specially reconfigured presentation of his acclaimed multi-channel film installation 
Black Mirror
, alongside new wall-and floor-based sculptures and light box works.An enquiry into collective history, suggested through fragments of pop culture and stories from the media that act upon us on an almost subconscious level, is present throughout the exhibition, rendered in a variety of forms to create an immersive installation formulated in dialogue with the architecture of the gallery.In the lower gallery the visitor will encounter a series of Aitken's new light boxes and wall-based text works that draw on the legacy of post-pop and minimalism. In the upper gallery Aitken's film installation 
Black Mirror
explores the story of a nomadic individual, set in a modern wilderness: a geography constructed of calls, electronic messages, and virtual documents superimposed over the physical world.Aitken's art dances to such complex rhythms. Ultimately, however, it stems from generosity. Treating the world as his studio, he edits together frenetic shards of contemporary experience, to create a new landscape, one in which he hopes we find points of anchor and experience a sense of connection.
Categories
Tags