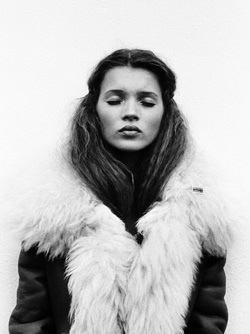 1st September – October 11th 2011
Corinne Day's daring and provocative images burst into collective consciousness through the pages of The Face magazine in the early 1990s. This exhibition revisits some of Day's earliest photographs created for The Face, providing an opportunity to assess the on-going artistic legacy of her exceptional vision.
During the 1980s and '90s, The Face broke boundaries with its radical art direction, use of new fonts and page design; It attracted a select group of passionate writers, photographers and stylists who challenged the mainstream by actively giving focus to youth style, music and culture. The images Day produced for The Face caused an international sensation, launched the careers of numerous models and identified Day as a photographer of unique talent.
This exhibition will include images from Day's fashion stories, Heaven is Real and Borneo, respectively published in the February '91 and August '91 editions of The Face. In these lesser-known images Day captured teenage femininity as ethereal and playful, provocative and unsure. In Heaven is Real, Day evoked the power of female friendship: Through the sequence of images, Kate Moss and Lorraine Pascale appear carefree and exuberant at one moment and hesitant the next. Day always wanted to challenge the convention of overindulgent 'supermodel in exotic location' fashion spreads and in Borneo, she was able to translate the spontaneity of holiday snaps to her professional work. Kate Moss is pictured walking out of the sea in flippers, wandering down the road in flip-flops, making friends with local children.
It is testament of Day's talent as a photographer that she was able to capture an air of informality in her images. Her photographs do not feel staged or posed, and the people she chose to work with do not feel removed from the everyday world. In their familiarity, Day captured the zeitgeist of early 90s Britain. As Sheryl Garrett editor of The Face explained, the magazine "set out a new editorial task of expressing the underground movements of the 90's. Acid house, ecstasy and the massive, rapid rise of rave culture was the magazine's inspiration. It felt like a time for smiling rather than pouting, for bright colours and openness and also for something more natural and real – which Corinne Day's images tapped into very clearly".
Although controversy would follow Day's career – and she was not one to shy away from it – what is often overlooked in her work is the joyfulness of her images. Her photographs of open and joyous girls and boys are so powerful that the youthful enthusiasm she portrayed becomes infectious. Day preferred to challenge preconceived notions of beauty and redefined the concerns and range of the fashion photograph. Freedom is a central motif of her work: freedom of the model to express themselves, freedom for Day to pursue her own interests and, in particular, her belief that beauty could be found wherever she chose to look.
Corinne Day died in August 2010. Over the course of her career she created unforgettable images for the fashion and music industries, as well as a highly personal photographic archive documenting her own life and those of her friends and family. At the anniversary of her death Gimpel Fils is honoured to celebrate Corinne Day's life, and her vision of joy and hope.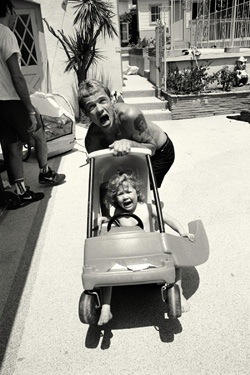 http://Gimple Fils
Categories
Tags