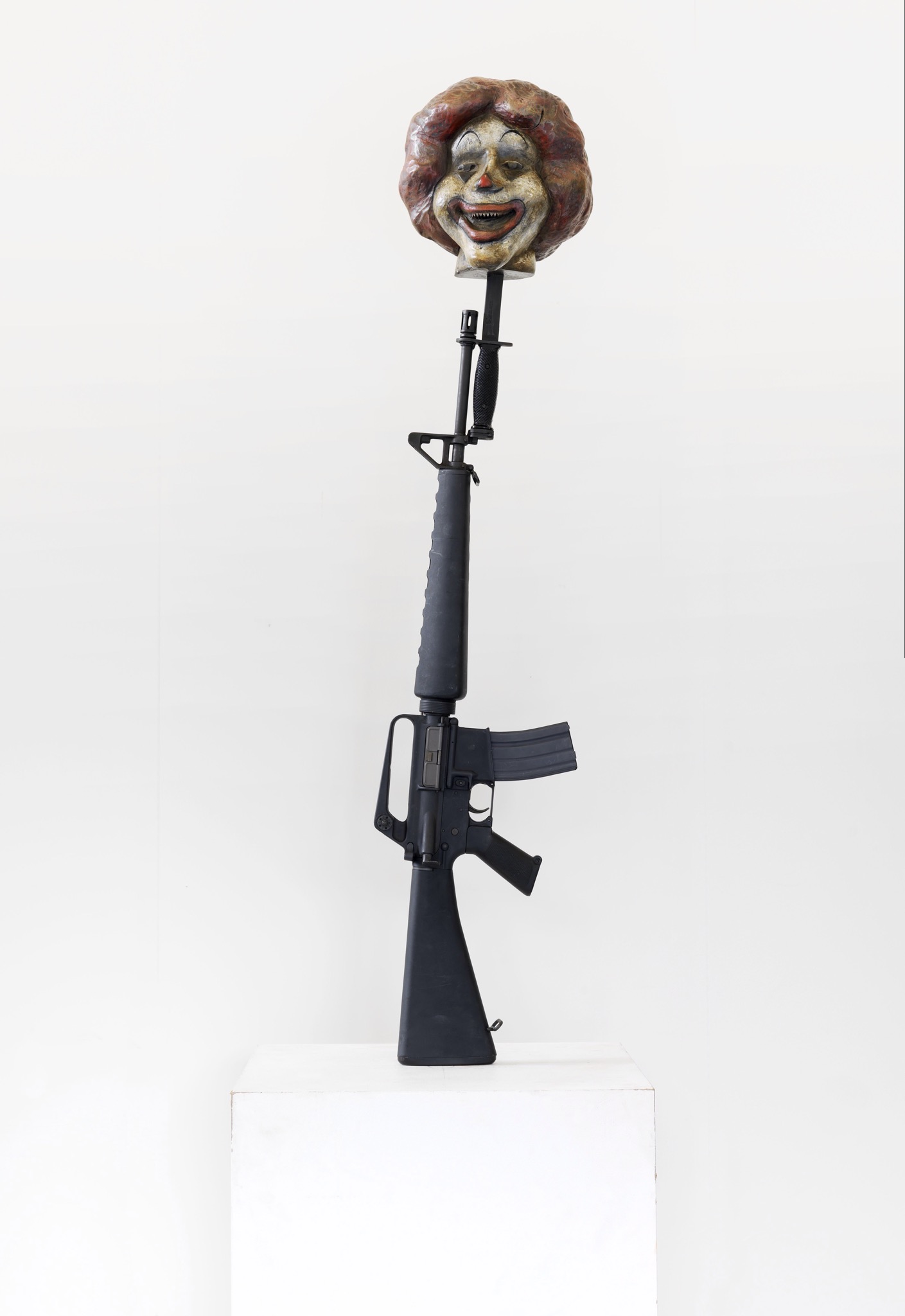 Jake & Dinos Chapman's work. copyright rests with Bonhams but we have permission to use it.
Institute of Contemporary Arts The Mall London SW1Y 5AH www.ica.org.uk/visit
English artist Jake Chapman has curated an exhibition of the works, which will be held at the Institute of Contemporary Arts in London from Monday 13th to Sunday 19th October 2014 (inclusive). Entry to the exhibition is free of charge.
M16 assault rifles were given to 14 of the world's leading contemporary artists by Peace One Day, a not-for-profit group which campaigns for global recognition of the International Day of Peace. The task: to turn them into works of art.
Artists
Peter Doig, Jeremy Deller and Stuart Hughes, Sam Taylor-Johnson, Douglas Gordon, Mat Collishaw, Marc Quinn, Polly Morgan, Jake & Dinos Chapman, Harland Miller, Yinka Shonibare, Ryan Gander, Jonathan Meese, Kim Jones, and Kate Moss.
The works will be auctioned by Bonhams in January 2015, with proceeds helping to support Peace One Day's campaign in the Great Lakes region of Africa.
This project follows a successful initiative in 2012 in which a different group of artists refashioned AK47 rifles to raise over £400,000 for Peace One Day. LINK
About Peace One Day
Peace One Day was founded in 1999 by filmmaker Jeremy Gilley to establish an annual day of global ceasefire and non-violence with a fixed date every year. The International Day of Peace (Peace Day) is now held annually on the 21st September.
www.peaceoneday.org/events/art
Categories
Tags