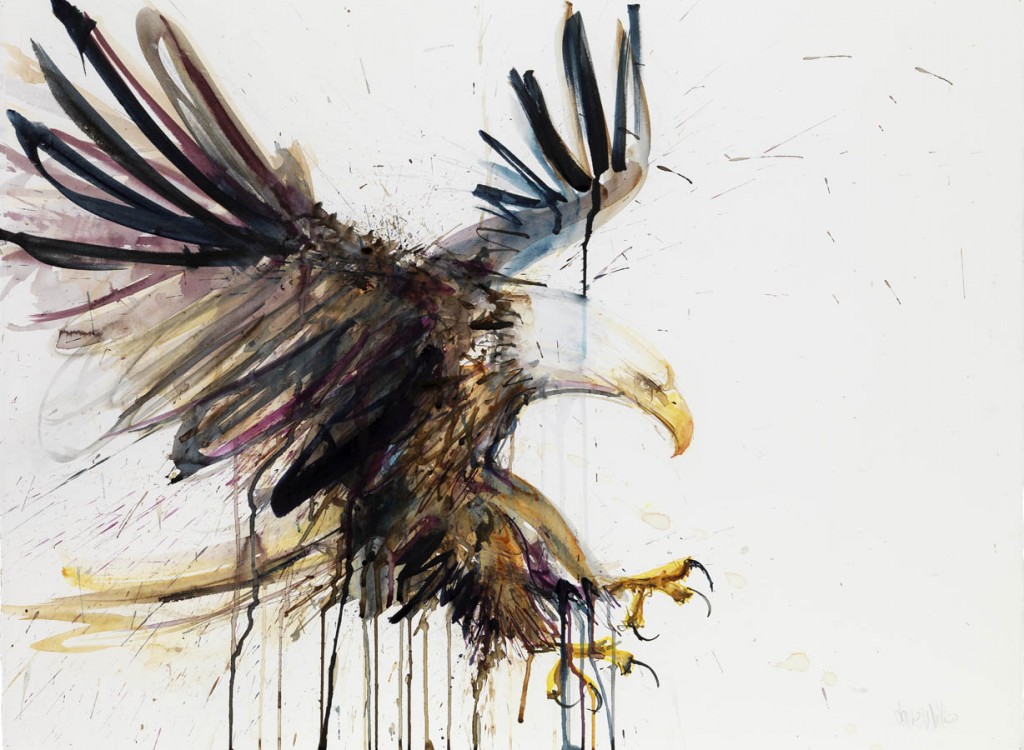 artrepublic is to release a limited edition print of Dave White's iconic Eagle painting through its Soho gallery on Thursday 28th July.
Taken from White's acclaimed Americana series, Eagle will be produced in a standard edition (83x73cm on aquarelle, £500), and in an edition to be hand finished in gold leaf by the artist (127x112cm on Somerset, £1500).
Having been selected for the Northern Graduates show at the Royal College of Art, Liverpool-based White is widely regarded as one of the most talented of the UK's new generation of painters.
He has been involved in a number of high-profile collaborations. Having worked with Jay-Z on a commission for Coca-Cola and exhibited with Chuck Close at the New Museum of Contemporary Art on a commission from AOL, he is currently working with Michael Jordan on a trainer design project for Nike.
To add your name to FAD's guest list, email soho@artrepublic.com with your name plus FAD.
About Mark Westall