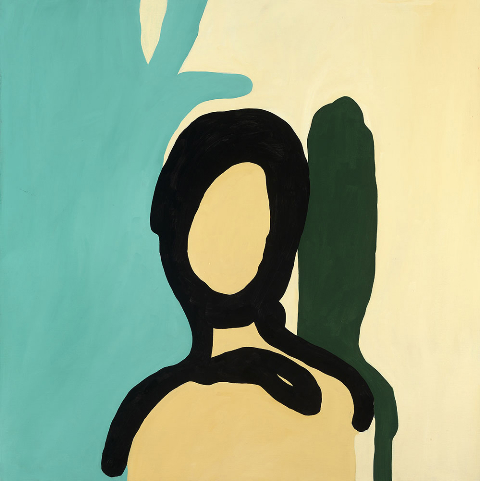 27th May – 25th June 2011
This is the third solo exhibition at Scream with fine artist Bruce French. "Absence of Light" is a sequel to his 2008 solo show and will feature his signature fine line drawings, translated into painting, sculpture and limited edition screen prints. The exhibition will be launched on 26 May with an exclusive performance piece at Scream, choreographed and performed by Vanessa Fenton of the Royal Ballet, and sung by Lynne Jackman of rock band St. Jude. Titled 'And I always will', this will be the first collaboration between the artist, dancer and chanteuse, and will be performed in 'First Drafts' on 26th April at the Royal Opera House.
With the new body of work, French embraces modern technologies, and although each image is drawn from life and inspired by the people and events he observes, he uses his iPhone and iPad to maintain the visual diaries that form the basis of his oeuvre. His observations are translated into faceless figurative drawings, emotionally charged yet androgynous and anonymous. Bruce begins by creating an image in layers on his iPad. By drawing directly onto the pad with his fingers he is able to experiment with line, form and colour, before printing on Perspex or translating the image to the more traditional medium of oil on canvas. Although Bruce's paintings are essentially figurative, they possess a bold, linear aesthetic. He is passionate about using the latest technology as a tool for artistic purposes, extending to a sculpture created on the iPad and realized using the latest electroluminescent light technology. The images do not necessarily represent a specific individual, but act as an emotional journal of characters who cross his path from day to day. By stripping away distinguishing features, Bruce creates powerful linear images.
Of his passion for storytelling using simple, pared down forms, Bruce explains: "From an early age I was fascinated, moved and inspired by prehistoric cave painting, the ability to use simple lines to tell a complex story or narrative. Perhaps it's graffiti art in its purest form. Haunting images left for the voyeur to interpret many years later."
Stories or narratives have been shared in every culture as a means of entertainment, education, cultural preservation and a means of relating experiences and expression. Rudimentary drawings scratched onto the walls of caves may have been forms of early storytelling for many of the ancient cultures. The Australian Aboriginal people painted symbols from stories on cave walls as a means of helping the Storyteller recount the story or the experience. Bruce describes the root of his interest in adapting contemporary tools of communication for artistic purposes: "I love the idea of using the mobile phone or tablet as part of the process to create art. It's a piece of equipment or tool that is rapidly changing and defining our generation and era. We use this tool to communicate and socially interact at every level. In a way it is modern day cave painting, our way of communicating, expressing ourselves and sharing those thoughts."
"Absence of Light" is essentially Bruce's visual existentialist diary; a pictorial record of human states, feelings, and emotions such as love, freedom, pain, guilt, and regret. Told through androgynous, faceless, hedonistic images that have a universal resonance. His work is a kind of dot to dot, a constellation of life's emotional reference points that constitute part of the collective human experience. Bruce's interest in the human form as a vehicle for expression, and abstract narrative extends into his passion for dance. He has been successfully collaborating and designing ballet and contemporary dance for many years around the world, and his recent commissions include work with The Royal Ballet and Ballet Basel Switzerland. Bruce was born in 1964 in Benfleet, Essex. He graduated from Central St Martins in 1995.
To RSVP for Invitation only private view on Thursday 26 May, 6-8.30pm please email info@leesharrock.co.uk
Categories
Tags