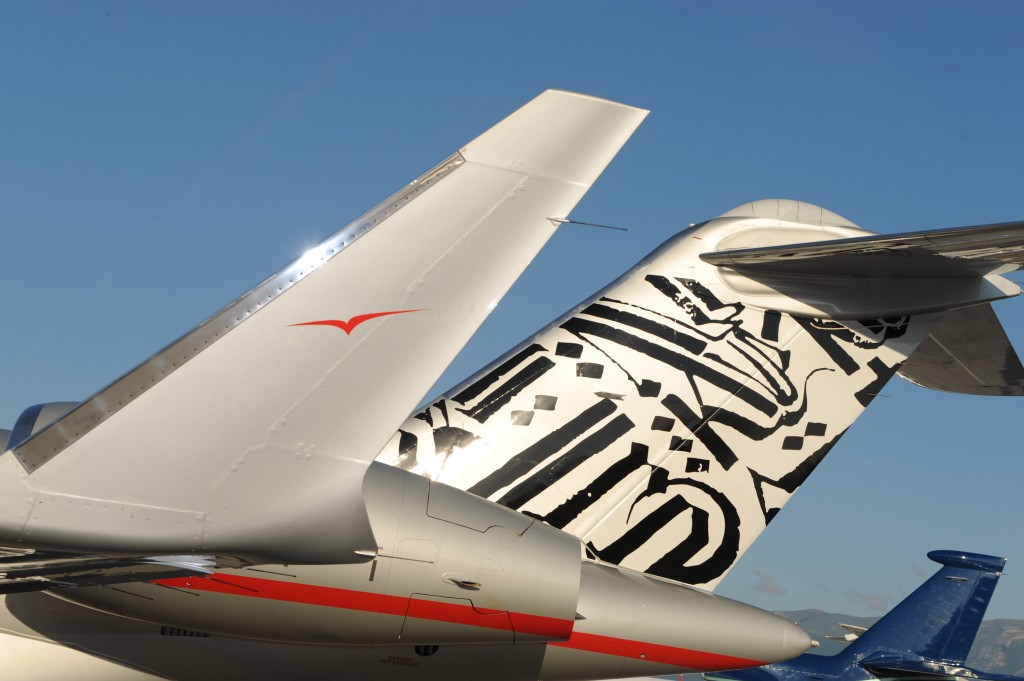 Street artist RETNA has hand-painted a unique artwork on the tail of a VistaJet Global Express XRS. This $60,000,000 luxury aircraft will be the star of VistaJet's fleet of 31 private jets.
Drawing from a wide array of influences including the Old English style of gang graffiti writings, Asian calligraphy, Incan & Egyptian hieroglyphics, Hebrew and Arabic, RETNA's vision manifests as an international visual language all his own.
VistaJet and RETNA is a new partnership that begun with VistaJet's and Bombardier's sponsorship of RETNA's "Hallelujah World Tour," presented by Andy Valmorbida and Vladimir Restoin Roitfeld, which launched in New York in February and will continue throughout the year in cities including London and Hong Kong.
Categories
Tags