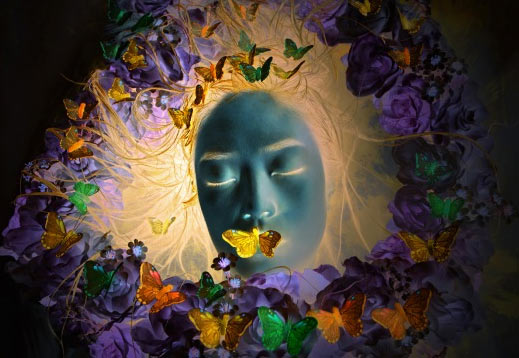 Image:Koh Sang Woo On blossom II
James Freeman owns and runs the James Freeman Gallery which exhibits contemporary painting, photography and sculpture by young artists from Europe and Asia.
He kindly agreed to write a brief overview of what he found on his recent trip to Korean and China (Seoul and Beijing) over the next few days we will be publishing this account.
It's all happening in Asia. It seems the world and his mother is off to Art Hong Kong at the end of this month, and I can personally vouch for the fact that it's an exciting time for the art world on the other side of the globe. Different, yes; curious, certainly; bizarre, on occasions. But exciting – most definitely.
I traveled over to meet with galleries & artists I work with, and research new artists and developments. I've been working with Asia for some years now, bringing Asian artists to the UK for the first time as well as lining up shows for British artists over there. Last year we had a sell out show in Seoul for Henrijs Preiss (recently in Newspeak at the Saatchi Gallery) and Matthew Small (who has a show on now at Merry Karnowsky in LA), and this time I was lucky enough to see Andy Harper's first solo show in Asia – more on that later.
G-Seoul – the fair
In Seoul, my first stop was a new art fair set up by some property magnate to make a high-end statement in the Korean market: G-Seoul. Word had it the plan was a truly top-notch event, catering for the high end of the market to set it apart from the plethora of other fairs cropping up around Korea. Viewing was by invitation only (to keep out the riff-raff), and to exhibit was a hefty 20 grand flat-rate (dollars, not Won). Everyone got all excited about it, but then at the last minute a number of big hitters pulled out, and there was a scare story going round that anyone who did show would be blessed with a tax inspection for their troubles (as I say, it can be curious). Truly the gossip mill went into overdrive on this one, so it was a must see.
On the day, G-Seoul turned out to be a tidy little affair in a hotel south of the river, the venue being one of those baroque Italianesque extravaganzas that Asia seems to feel emulate the finest European tastes. Set over two floors, and with only twenty or so galleries, the booths were big, the pace leisurely, and the overall feel very intimate and relaxed. I went along with Koh Sang Woo, an artist of mine who was exhibiting there with SUN Contemporary, showing a number of new editions that went down a storm in his recent solo show in Hong Kong. Talking to Joan, the director at SUN, and then a number of other galleries, everyone was happy. Most said that sales had been very good (this on the morning after the opening), and even with those who didn't say it explicitly, there was an air of calm that as a dealer I recognise as the relief of covered costs. I'd been chatting with another gallery only the night before about whether this fair would work, as it followed literally the week after the more established SOAF fair. By the looks of it, the exclusivity gamble paid off: G-Seoul nailed it.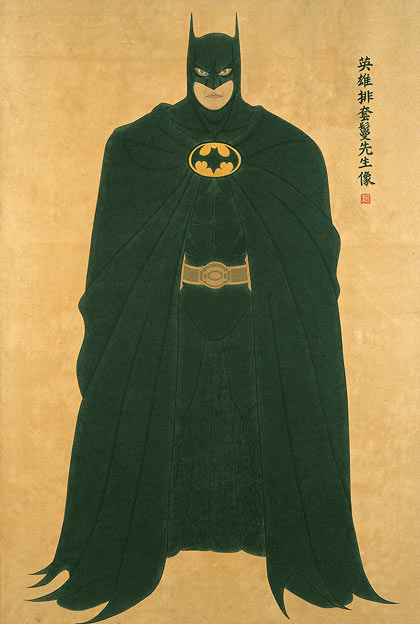 Image:Donghyun Son The Portrait of the Hero, Mr Batman Ink and colors on paper 190 x 130 cm 2005
Not that there was necessarily that much different work at the fair from, say, KIAF or the other Korean fairs. You had your Opies, your Kapoors, and the predictable avalanche of Lee Ufans. But there was a lot to like too. Gallery 2 kept up their usual vanguard of young artists with a large series of mask paintings by Donghyun Son that seemed to be flying off the wall, along with an excellent installation of grid-like bird's eye city photos by KDK. Gallery Simon (pronounced Shimon), who have recently opened a great new space in Tongui-Dong, had a number of works by the painter Moon Beom. I've admired this artist for a long time, and it was great to see a number of his cloud-like ink landscapes glowing on the wall as you entered the first floor. A recent addition to Simon and also showing with PKM in Seoul, Moon Beom will be showing for the first time in the UK at HADA Contemporary's opening exhibition on 2nd June on Albemarle Street – well worth going to see.


Image: Moon Beom possible worlds #858, 2010, acrylic, oilstick, color pencil, pen on panel, 32 x 48 inches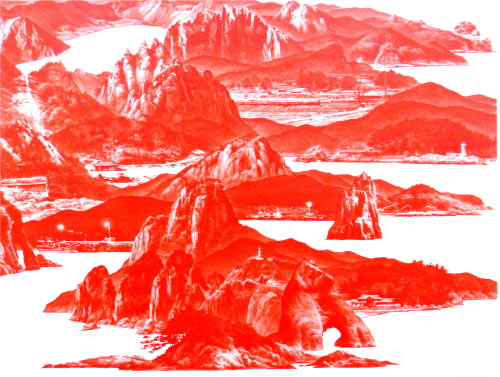 Image:Sea Hyun Lee Between Red

In a similar vein, many coming from London would have recognised Sea Hyun Lee's trademark red landscapes with Hakgojae. Since he returned to Korea a couple of years ago, Lee's market seems to have rocketed, while the work still remains pretty true to his central themes. There were two of his big pieces at G-Seoul, both sold at the opening, and knowing that a lot of younger Korean artists coming to study in London pay keen attention to how Sea Hyun does, it was good to hear. Plus it makes the next edition of 4482 at the Bargehouse all the more exciting.
The size of the fair meant that there was none of the aesthetic saturation or retina burn that usually come part-and-parcel with a stroll around a fair. Some of it was overhung, other bits were gaudy, some were quite spectacular (Jean Art Gallery in particular had a great collection of Japanese artists, including a number of cute little pieces by Yayoi Kusama), but all told, it made for a refreshing experience. Personally, I think this compact fair formula does a lot that the behemoths really can't.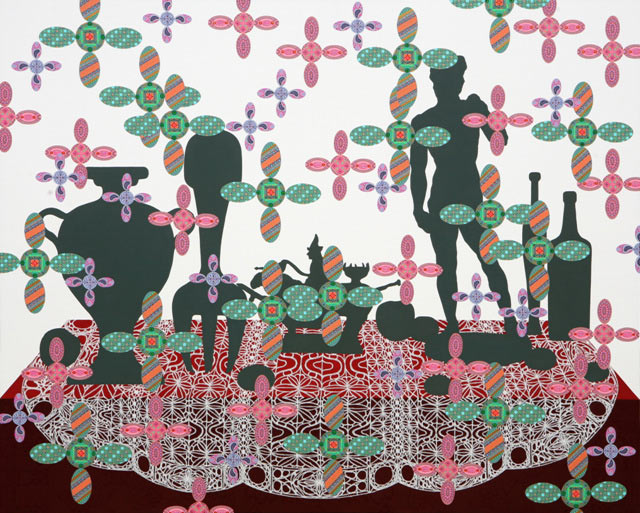 Image: Sun Young byun
On the way out I met with another artist I work with, Sun Young Byun, who has a solo show on Gallery Artside. And so onto the gallery tours…………..
James Freeman Seoul and Beijing a brief overview #2
Categories
Tags