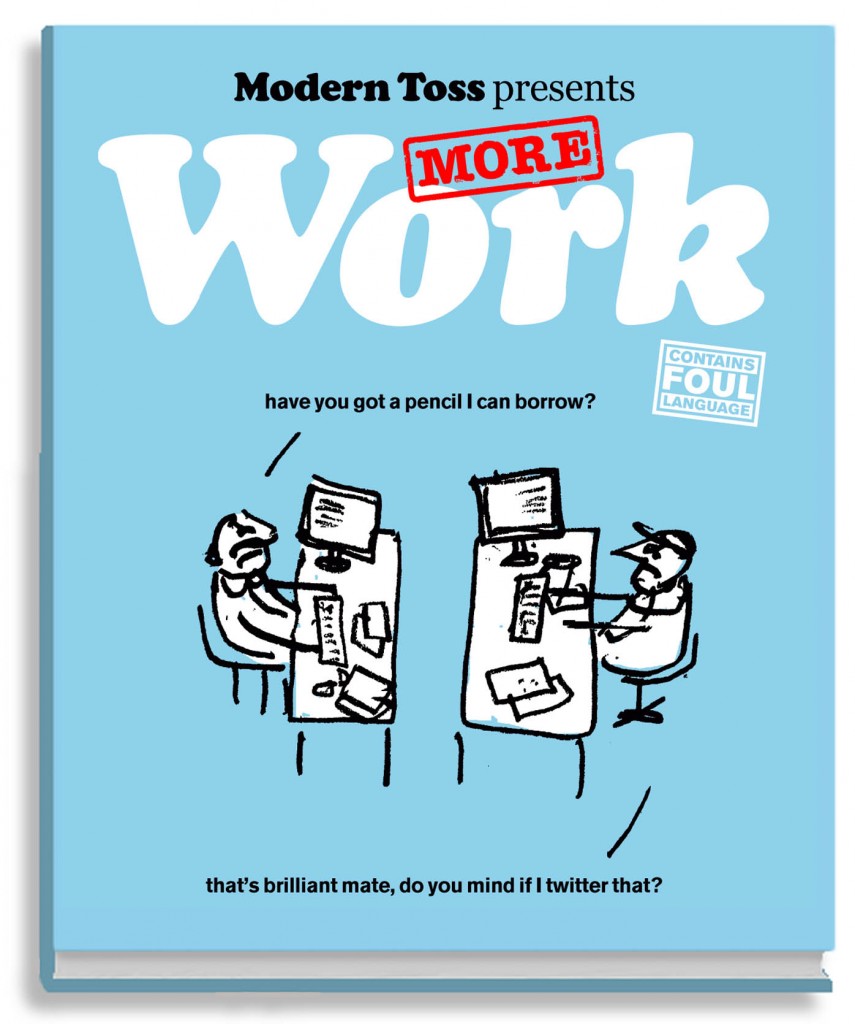 Fopp London, Earlham Street, Covent Garden Wednesday 3rd November 2010 at 6.00 pm
Fans of the cult cartoon booklets and TV show, Modern Toss, get the chance to meet the creators, in person, when they visit the Fopp store on Earlham Street in London's Covent Garden on Wednesday 3rd November 2010 to sign copies of their new book, 'Modern Toss book More Work'.
The creators Mick Bunnage and Jon Link will be at the store from 6.00 pm to meet fans and sign copies of the new book which is officially released on Monday 1st November 2010.
The stylish and hilariously scurrilous, global cult comic Modern Toss is the work of Jon Link and Mick Bunnage. As writers, cartoonists and animators their work has tickled almost every edge of the contemporary 360 degree media platform- from challenging late night television to cutting edge advertising, from international design magazines to greetings cards racks.
They have had two previous gallery exhibitions in Brighton and last summer presented a musical evening of their cartoons, complete with voice actors and live orchestra, to celebrate Brighton Arts Festival. A trimmed version of the show was taken to Latitude festival in summer 2010. The highly collectible 'Buy More Shit Or We're All Fucked' plastic bag, part of their 'Improperganda' inspirational range, was designed for an exhibition in the same festival. A major celebration of their artwork took place in London's Maverick Gallery in June this year.
Fopp London
www.moderntoss.com/
About Mark Westall