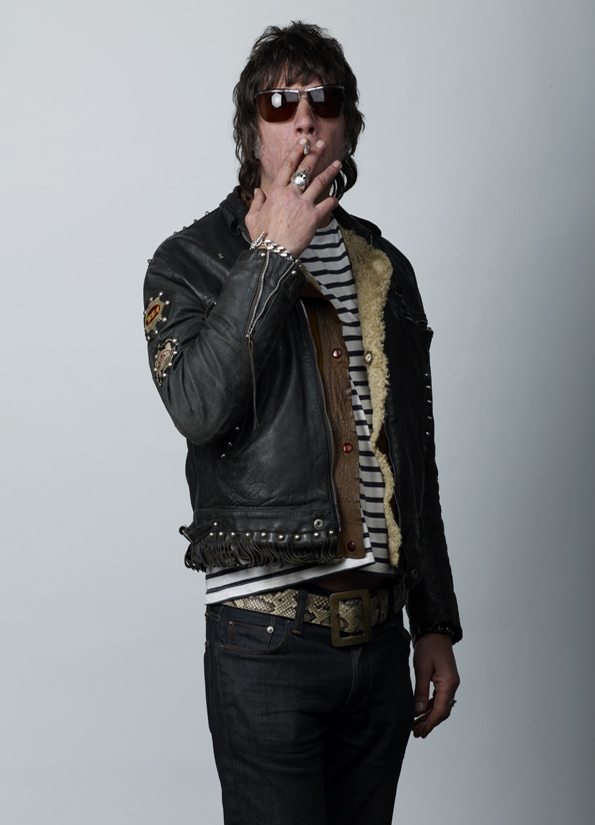 The Maurice Einhardt Neu (MEN) Gallery is proud to present William Blanchard, aka 'Wildcat' Will's second solo London show, 'I JUST DON'T CARE ANYMORE.' The exhibition is a transition from the work shown at last year's solo exhibition 'Assemblage'.
Blanchard's art is a mixture of simplicity and complexity, of clarity and ambiguity. First glance may give the impression that he takes a carefree, almost lackadaisical, approach but on closer inspection one observes a far more purposeful technique – positively imbuing each piece with a sense of spontaneity, of not being overly thought through.
This is essential to the very nature of his work.
By presenting a diverse range of disused, discarded objects Blanchard mirrors our magpie approach both to consumption and idea generation, while also offering us mementos of time and values past.
Blanchard takes his influence from the Pop Art movement from Paolozzi, Jasper Johns, Indiana, Rauschenberg, Peter Blake, Duchamp, Hamilton, Tilson, Peter Philips, and Wesselmann to Bermann, Cornell, Oldenburg and Schwitters; brashly appropriating their motifs providing his own
commentary on his contemporaries and the world he inhabits.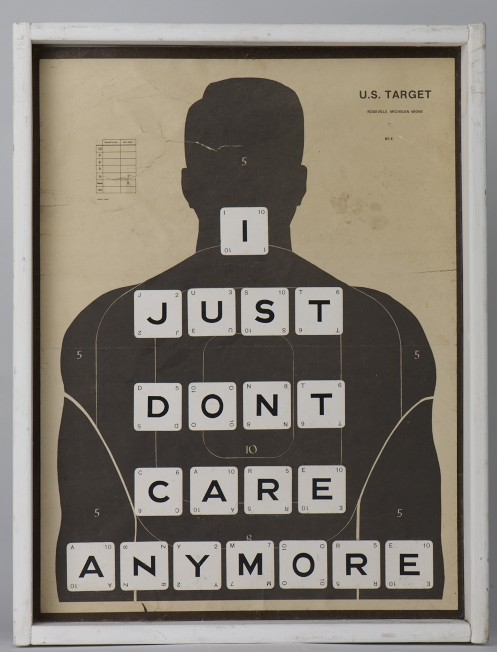 To some extent, William Blanchard's work has continued where Eduardo Paolozzi's 'BUNK!' lectures (1952) left off – opening up a new conversation forum considering contemporary urban life, through
his own subjective musings.
Like Paolozzi's 'BUNK!' Collages, Blanchard's work creates a forum
within which he is able to combine base commercial culture and imagery with simple ideas and subjective declarations, representing his personal outlook and feelings.
It is befitting that 'I JUST DON'T CARE ANYMORE' will be held at the advertising agency The Assembly whose ethos of 'assembling the best creative talent in every discipline from around the world' can be seen as a parallel to Blanchard's techniques.
I JUST DON'T CARE ANYMORE is co-curated by MEN gallery and Peter Cybulski.
The exhibition runs from Sept 23rd – 26th, 10 am – 6pm, at The Assembly, 6, Elder Street, London E1 6BT and is part of the inaugural Anti-Design Festival Private View Sept 23rd, 6.30pm – 9.30pm
www.neugalleries.com, www.theassemblyagency.com, www.antidesignfestival .com
Categories
Tags