With the sun due to continue this Weekend why not head over to Shoreditch for the 9th annual
Vauxhall Art Car Boot Fair, on Sunday, May 27th, with a line-up of over 70 top artists and collectives, including: Sir Peter Blake, Gavin Turk, Polly Morgan, Mat Collishaw, Tracey Emin Studios- Emin International, Bob & Roberta Smith, Pam Hogg, Jessica Albarn, David David, Pure Evil, Turps Banana and Wildcat Will. The event brings together a plethora of legendary and up-and-coming artists who will offer up limited-edition and one-off pieces at the one-day fair, which has become a highly anticipated occasion on the Summer calendar.
Highlights of this year's Vauxhall Art Car Boot Fair include the return of renowned painting magazine Turps Banana, following their hugely popular appearance last year. Their limited edition prints by Damian Hirst, Jake and Dinos Chapman, Marcus Harvey and Ryan Mosely, amongst other, became instant collectors' items, selling out within the first hour. This year, they present another exclusive selection of editions by leading artists, with their stall guaranteed to be a hit once more. Sir Peter Blake, a regular and fair-favourite, also returns with his unmistakable and highly sought-after work. With the world's eyes on the UK this summer, inspired by the cultural celebrations around the Olympic Games and Queen's Jubilee, expect to see even more typically British, humourous and irreverent pieces from artists such as Carrie Reichart, Constant&True, Marty Thornton and Ian Dawson.
As well as providing a unique opportunity to interact with participating artists and pick up a bargain or two, the Vauxhall Art Car Boot Fair is also a great day out, boasting an ever- expanding line-up of entertainment and activities alongside some of the best in British food and drink. This year it is proud to introduce the Handbag Disco – in support of Just for Kids Law charity, which provides essential support, advice and representation to disadvantaged young people who find themselves in difficult situations with the law. Visitors can get their party on and have the chance to win a designer handbag, worth thousands of pounds, whilst contributing to a great cause. A £10 ticket gets you into the party, where DJ's including Gaz Mayall (Gaz's Rocking Blues), musician and artist Wildcat Will and performance poet Murray Lachlan Young will provide the soundtrack to a 70's style disco. Guests will be invited to boogie down around handbags donated by a number of celebrities, including Victoria Beckham, Tilda Swinton, Liberty Ross, Barbara Hulanicki, Aleesha Dixon, Pearl Lowe, Daisy Lowe, Lulu Guinness and Serena Rees. A coveted designer bag will be hidden amongst these and when the music stops, it's time to grab one and see if you're in luck. There will be a bag for each disco-dancer so no one will leave empty handed.
Art Car Boot Fair founder and curator, Karen Ashton, commented on this year's event,
"The Vauxhall Art Car Boot Fair just gets better every year and while it will be hard to top the amazing line-up we presented in 2011 we think we can, by adding elements to build and develop both our audience, line-up and incredible art 'booty'".
More outrageous and eclectic entertainment will also be provided by artists who will offer special services as well as a programme of performance based pieces and areas, including the ultimate fun generators, The Bethnal Green Working Men's Club's stage. Food and drink stalls, including St John's Bread & Wine and Nude Espresso will also provide sustenance to keep visitors on top bargaining form throughout the day.
www.artcarbootfair.com
Vauxhall Art Car Boot Fair, Sunday May 27th, 2012: 12 – 6 PM
Brick Lane Yard, Corner of Brick Lane and Buxton Street, London E1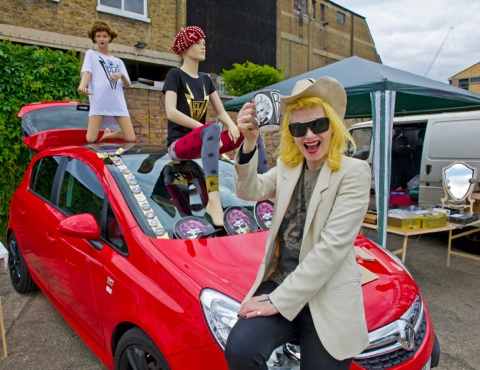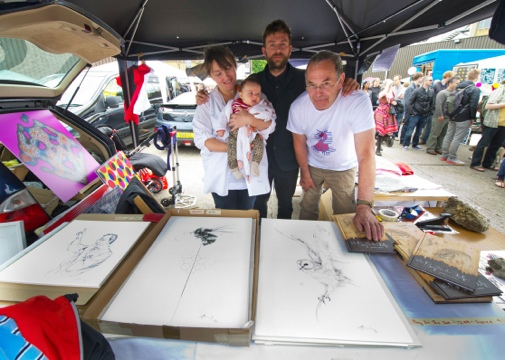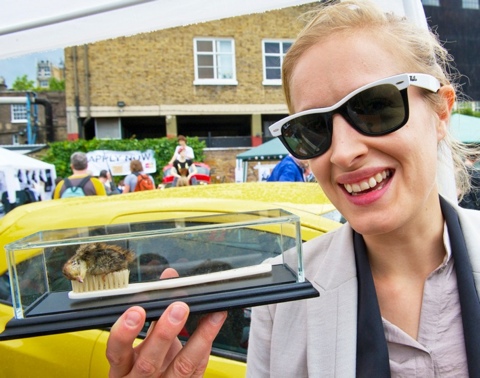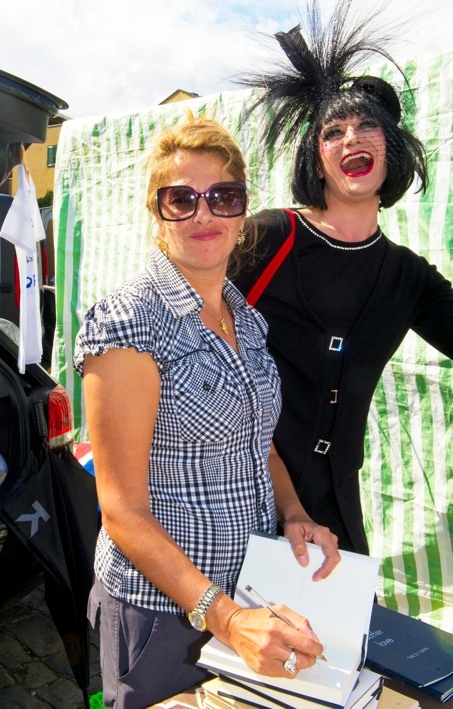 Categories
Tags