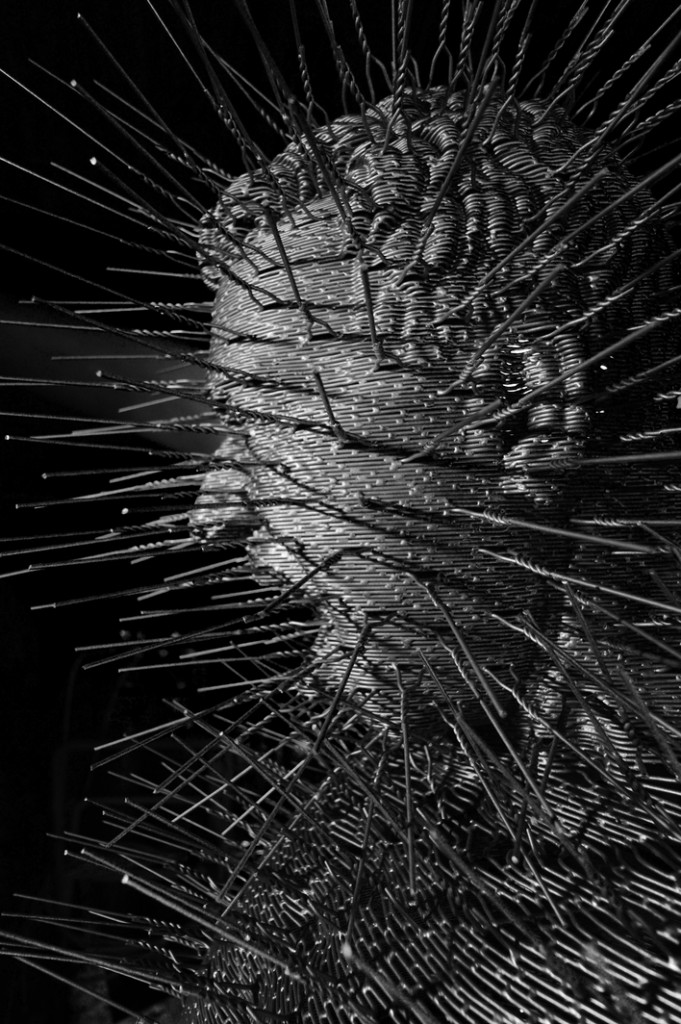 David Mach, famed for his dynamic large scale collages, sculptures and bold installations, today launches his major new project to celebrate the 400th anniversary of the King James Bible in 2011 with the installation of a massive coathanger crucifixion figure, suspended from steel supports, outside St Giles Church in Edinburgh.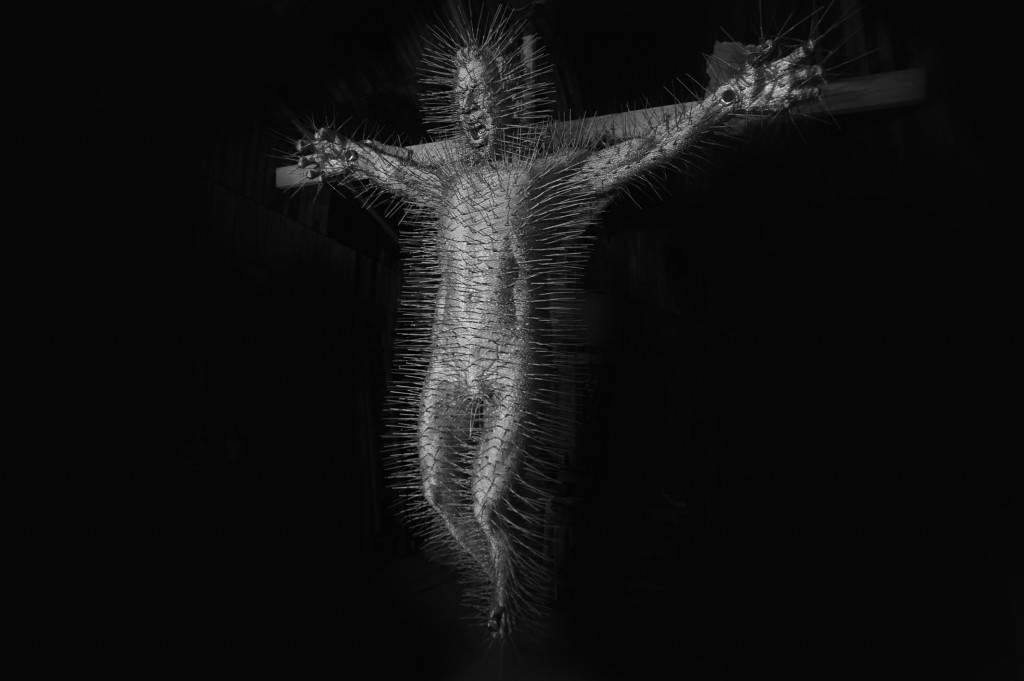 This is the first of four coat hanger crucifixion figures, including a contemporary sculptural version of Calvary, which will be displayed in the exhibition at Edinburgh's City Art Centre in the summer of 2011.
Central to the project will be a large-scale limited edition artist's version of the King James Bible. Various elements from the project – collages and coathanger sculptures -will be on show throughout the UK in the coming year.
An array of David's large scale collages will also be on display. Cinematic in scale, the collages will bring a contemporary dimension to biblical stories such as The Flood, Crossing the Red Sea, Jesus' miracles and the epic visions of St John.
The first collage in the project, Tower of Babel, is currently on display in The Royal Academy's Summer Exhibition, 14 June—22 August.
Further opportunities to see elements of the project during the year include: in the autumn a collage at St Paul's Cathedral and a crucifixion sculpture at Gloucester Cathedral; also under negotiation is a major exhibition of the crucifixions at Torre Abbey, Torbay at Easter.
David Mach comments: 'I like the expression "The Bible Is The Word" – to me its all about communication. The King James Bible communicated its message so effectively that its language still resonates through our speech to this day. Today we live in an age of sophisticated mass communication – satellites, computers, and live TV links – and yet we still have wars, famine and bigotry. To me that represents a failure of communication.
'The King James Bible holds as pertinent a mirror up to our human failings as it did when it was first published 400 years ago. The richness, devastation and pestilence of biblical imagery is as fine a subject as I could wish for to explore the hypocrisies of the contemporary world.'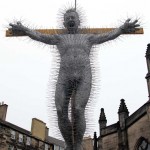 Categories
Tags