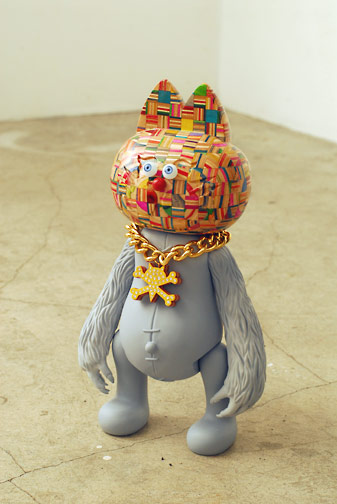 1 If you weren't an artist, what else would you be?
Well, I think a skateboarder like homeless.
2 Name 3 of your least favourite artists.
I know nothing about the artists, because I didn't go art school. Sorry….
But, I can tell you my least favorite skateboarders, do you want to hear that?
3. Anytime, any place – which artist's body would you most like to inhabit?
Hmm… I think Christian Hosoi.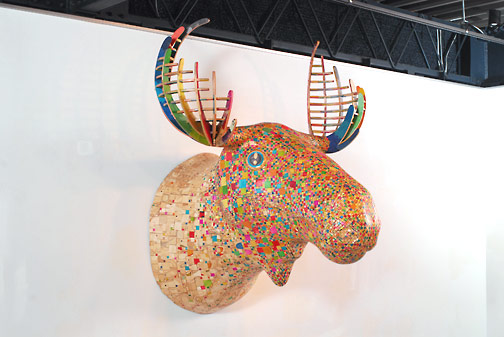 4 What is your favourite 'ism'?
Skate & Destroy!
5 What was the most intelligent thing that someone said or wrote about your work?
"If I were a skateboard, eventually I want to be Haroshi's art piece…" I lied, I made it now.
6. And the dumbest?
" How many snowboards did you use for this?"
7 Which artists would you most like to rip off, sorry, I mean appropriate as a critique of originality and authorship?
As I mentioned before, I don't know about the artists. But There are some artist who could sell their art pieces like hundreds of millions of dollars, right? I don't say "rip off" but I would say "Can you spare some money?" haha…
8 Do you care what your art costs? State your reasons!
There is no disputing about the costs. because, my art pieces have been on the market just a few.
I can make only several pieces in a year. One day, I hope that people who bought my art pieces could fetch a high price. Though I can't get any money from it. hahaha. The most important thing I do care is how can I find a way to pay my rent.
9 What are the three big ideas that you would like your work to express?
Buy things that nobody wants anymore, things that nobody imagines, make things in an imaginable way that nobody thinks.
If you have these three elements, definitely it's going to be interesting!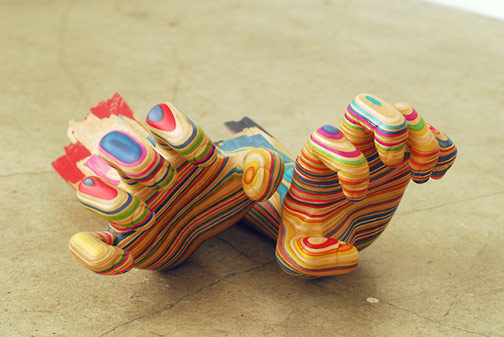 10 Are you a political artist?
If that was the case, I've already passed orders to factory in China without toiling make a living like this! And also I use new colorful plywood without using old skateboards.
11 How do you start the process of making work?
I receive old skateboards from skateboarders.
12 What next?
I'll rip off the deck tape!
13 If Moma and the Tate and the Pompidou wanted to acquire one of your works each, which would you want them to have?
i've never been those places, so I have no idea. Sorry.. But I think maybe MoMa, coz sounds yummy like chocolate.
14 Complete the following sentence "Blessed art the artists, for they shall……"
give tomorrow's food
15 Complete the following sentence "Blessed are the curators, for they shall…" have Thrasher Magazine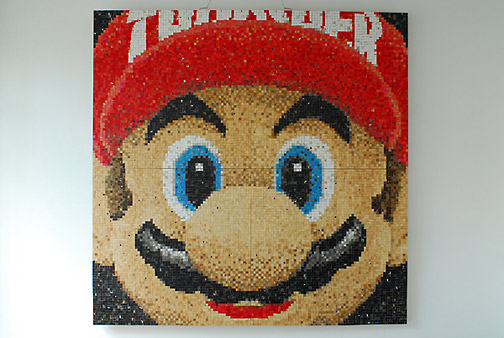 16 Complete the following sentence "Blessed are the art critics, for they shall…." have Thrasher Magazine and animal chin
17. What is your favourite cheese?
sakeru cheese !!! made in japan !!
18. What's next for you?
Handle the backed-up interviews…haha.
I'm going to hold my exhibition at Jonathan LeVine Gallery in NY next spring.
Come and see me! haroshi.com/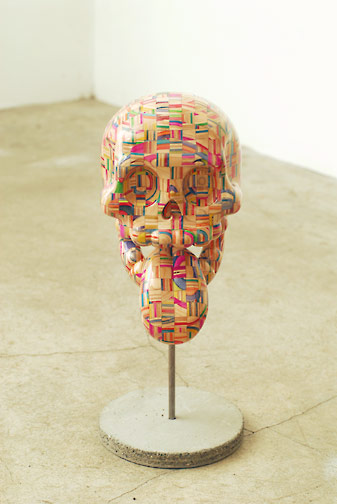 Categories
Tags