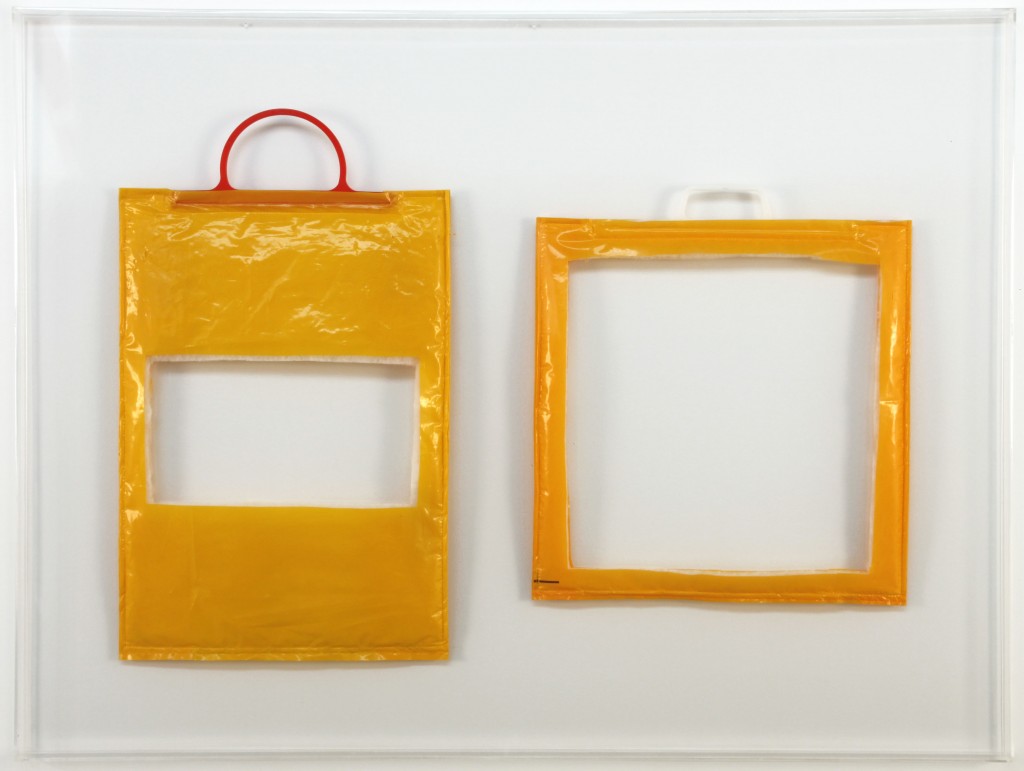 Image:© Jac Leirner, Courtesy of the artist and Yvon Lambert Paris, New York
Osso Jac Leirner's first exhibition at the gallery. Osso will feature works from 1994-2008 by the Brazilian artist. The exhibition will open with a reception for the artist on April 15 from 6-8pm and will be on view until May 15, 2010.
Leirner creates mixed media sculptures and installations using commonplace objects, collections of which have been fastidiously hoarded by the artist for years at a time. Her compulsive accumulation commonly focuses on items deemed insignificant or lacking value: plastic shopping bags, cigarette boxes, airline boarding passes and airsickness bags—all of which are designed to be disposed of after their use. Leirner's works are deft and pragmatic representations of the continual exchange of ideas, information, money, and commercial commodities between nations and individuals.
The artist's use of materials and serialization has led to myriad art historical comparisons including: Brancusi's Endless Column; Fontana's Spatial Concepts; minimalism; Arte Povera; and Pop's use of both advertising and the everyday object. Leirner's ideas are inherently Duchampian in her usage of banal materials, yet she breaks from the Dadaist model by infusing the objects with a sense of culture and history. These items are no longer generic and mass-produced, but recontextualized as relics of Leirner's own journeys. While Duchamp often eschewed the original function and context of his objects, for Leirner the items' original symbolism is vital and marks— both visually and temporally—the artist's autobiographical experience.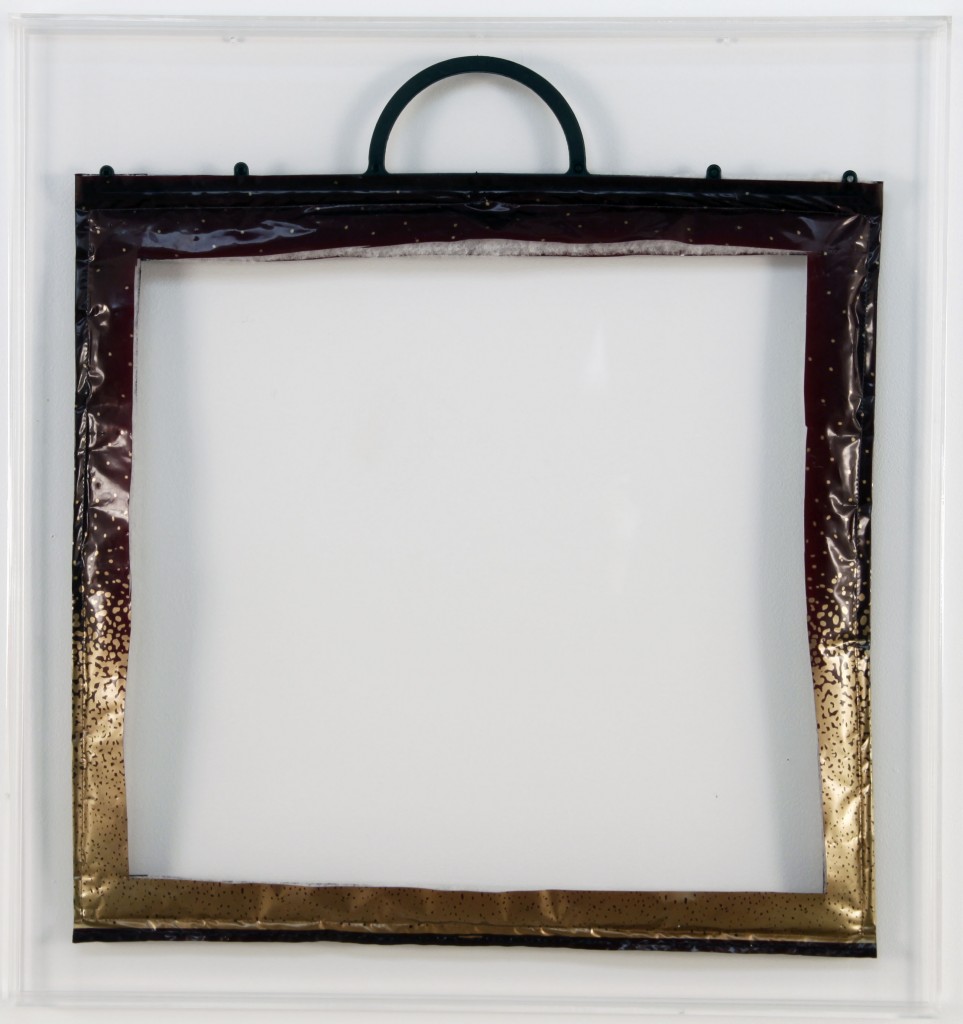 Image:© Jac Leirner, Courtesy of the artist and Yvon Lambert Paris, New York
While personal, Leirner's choice of material also reflects common experiences and possessions: her cigarette pack is like yours, as are the collections of business cards and shopping bags. Critics have oft described her work as "poetic" due to the nostalgic nature of the collections, as well as the whimsical and romantic notion of travel that is evoked. On display at Yvon Lambert will be a series of works titled Osso, from which the exhibition title is drawn, comprised of shopping bags that Leirner has strategically altered to remove all traces of branding or text. These "void bags" exist as artifacts of their previous form; many presented only as outlines of the original plastic sack. To and From (Bohen) highlights the bureaucratic processes inherent to museums by chronicling the incoming mail correspondence to the foundation. Leirner's use of museum articles signifies the global commercialization and commodification of works of art. The links between institutions in the artistic community are emphasized, and the objects are displayed as physical manifestations of these connections.
Jac Leiner (born Brazil, 1961) lives and works in São Paulo. The artist was featured in the Venice Biennale in 1990 and 1997, as well as in Documenta IX. Leirner has been a Visiting Fellow at Oxford University as a guest of the British Council, as well as Artist in Residence at both the Museum of Modern Art, Oxford and the Walker Art Centre in Minneapolis, MN. In 2001 the artist received a fine arts fellowship from the John Simon Guggenheim Memorial Foundation. Leirner's work is featured in the permanent collection of the Museum of Modern Art, New York; the Guggenheim Museum, New York; Walker Art Centre, Minneapolis; Tate, London; and the Hirshhorn Museum and Sculpture Garden, Washington, DC.
www.yvon-lambert.com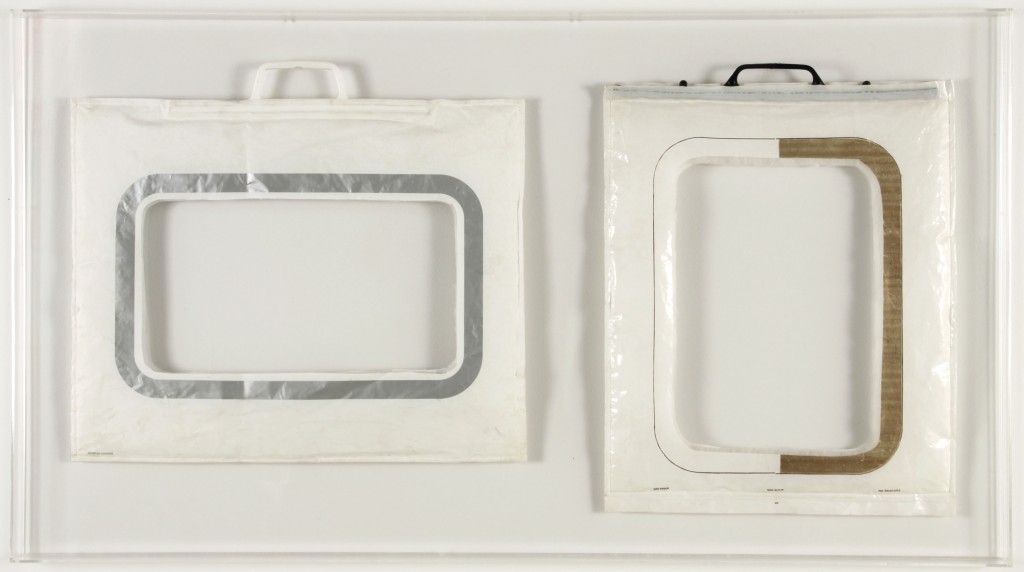 Image:© Jac Leirner, Courtesy of the artist and Yvon Lambert Paris, New York
Categories
Tags