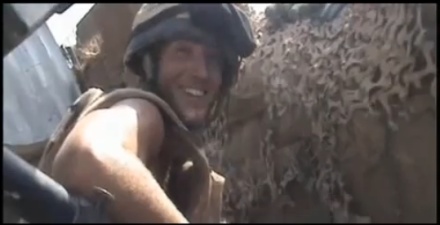 Last week FADwebsite interviewed art entrepreneur Ben Moore, founder of Art Below and all round creative machine. Ben has been working flat out of late on a wide variety of projects, one of which being the creation of a documentary film; 'A Day in the Life of Dan' which was recently screened at the Rich Mix Cinema in Shoreditch as part of the East End Film Festival.
The production focuses on the life of Dan, an ex-soldier, now aged 30, who after 10 years of training served in Afganistan for 6 months. Upon his return he was suddenly forced to cope with the culture shock of returning to an everyday, London life, which he admits at times, he found more challenging than facing fire from the opposition whilst at war.
Ben has dealt with this subject matter in a sensitive and realistic manner, juxtaposing Dan's life serving in Helmand Province with his every day routine now. Footage of the soldiers in Afghanistan documents their camaraderie, their banter in the barracks and the intensity of coming under fire from the enemy. Artfully interspersed at pivotal points throughout these scenes are clips of Dan's life at home; Dan showering, Dan on the underground, Dan with his wife and baby, Dan joining the rat race journey into the city. By integrating the two lives within the flow of the narrative, as a viewer you find yourself questioning the day to day tedium of your own routine. It also leads you to imagine what life would be like serving your country in the capacity of a soldier yourself.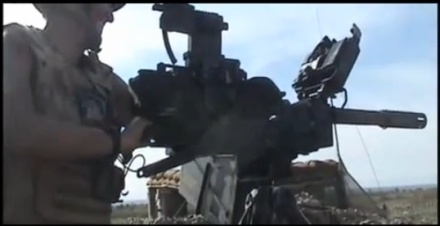 Similar ponderings are what initially lead Ben to begin this project. Having grown up in a military family, he often wondered what his life would have been like had he chosen that particular path, one which he certainly considered quite seriously. His fascinations with war, and his curiosity about the life of a solider, lead Ben to ask Dan if he had ever taken photos or video footage of his experiences while serving. To his luck it turned out that Dan had, and Ben quickly set about enthusiastically editing and producing a film off the back of Dan's handy work He also got in touch with the British Legion who enthusiastically backed his efforts and have supported the film throughout its creation.
For most of us, our experience of war is felt through newspaper articles and television news; meaning the footage we are exposed to is taken by professional journalists and documentary makers. The magic and fascination of 'A Day in the Life of Dan' comes with the knowledge that all the filming is real, and was created for the genuine and honest purpose of Dan wishing to share his everyday experiences with his wife back home. For this reason the footage is intensely natural and convincing, touching the viewer in a way that films of a similar nature have frequently failed to achieve.
'A Day in the Life of Dan' marks the beginning of Ben Moore's foray into the world of film making and he has made an impressive start. The film was genuinely engaging and touching throughout, revealing the realities of life in Afghanistan and the transition back to the life left behind that these soldiers have to make. It is a raw and gritty film of an indie style, a piece of art that does exactly what a great piece of work should – makes you think and encourages self reflection. Keep an eye out for it comign soon to a big screen near you…
By Pippa Irvine
Categories
Tags