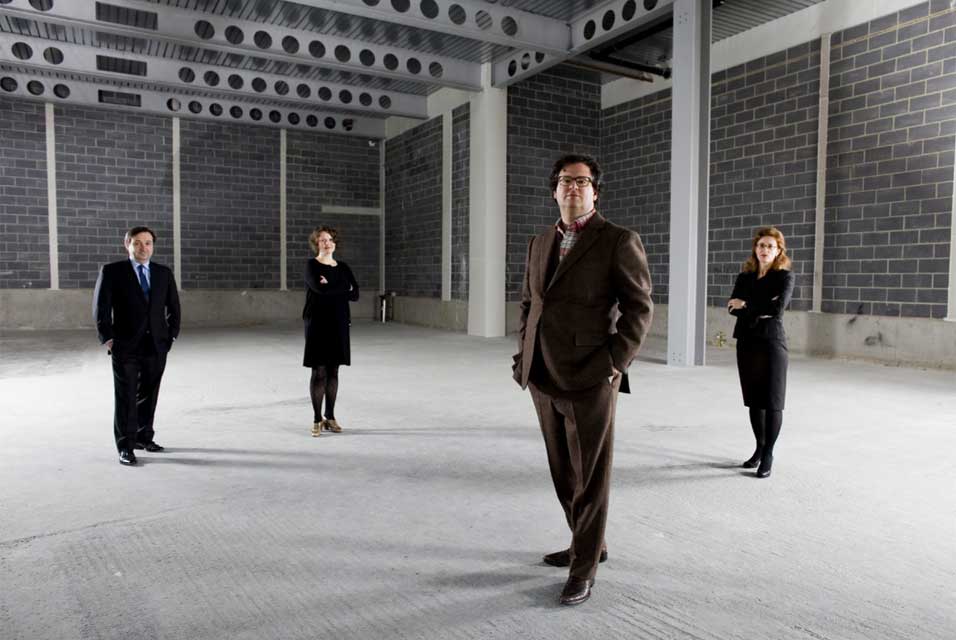 Hauser & Wirth represents over 40 established and emerging contemporary artists. Photo: Felix Clay, Courtesy Hauser & Wirth.
Leading international gallery Hauser & Wirth has announced plans to open a new space in autumn 2010 at 23 Savile Row, London.
The gallery will occupy the entire ground floor of a newly developed building comprising column-free raw space with an industrial feel and 6m high ceilings. The opening show will be a major exhibition by Louise Bourgeois whose Tate Modern retrospective confirmed her status as one of the world's most respected artists.
"We are delighted to add 23 Savile Row to our exhibition spaces. This new gallery in the heart of London provides us with an outstanding setting that allows our artists room for larger exhibitions and more expansive installations." said Iwan Wirth, President, Hauser & Wirth.
Completed in 2009, 23 Savile Row is a landmark development designed by Eric Parry Architects on the site of the former headquarters of English Heritage. Occupying over 15,000 square feet, Hauser & Wirth's new space will be in addition to its existing operations at 196A Piccadilly and 15 Old Bond Street, as well as Hauser & Wirth's Outdoor Sculpture programme in Southwood Garden, St James's Church.
Hauser & Wirth has appointed architect Annabelle Selldorf to develop both ground floor units to the left and right of the main entrance, facing on to Savile Row, New Burlington Street and New Burlington Place. Previous projects by Selldorf Architects include Hauser & Wirth's existing galleries in London, Zurich and New York, as well as the Neue Galerie, New York, and the Sterling and Francine Clark Art Institute, Williamstown, Massachusetts.
Hauser & Wirth represents over 40 established and emerging contemporary artists including Louise Bourgeois, Martin Creed, Dan Graham, Subodh Gupta, Roni Horn, Bharti Kher, Paul McCarthy, Michael Raedecker, Pipilotti Rist and Wilhelm Sasnal. Hauser & Wirth also represent the estates of Eva Hesse, Allan Kaprow, Lee Lozano, Jason Rhoades and André Thomkins, as well as the Henry Moore Family Collection.
Via [Artdaily.org]
Categories
Tags