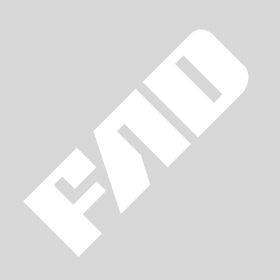 The four-day sale of the Collection of Yves Saint Laurent and Pierre Bergé, part II, at Theatre Marigny offered by Christie's in association with Pierre Bergé & Associates auctioneers, realized in total € 8,990,213 / £ 7,978,814 / $ 13,449,358. A remarkable 98% of lots sold, and the sale was 98% sold by value. The buyer activity at the auction was (by lot) 85% Europe, 9% America, 5% Asia and 1.5% Middle East.
"I commend Pierre Berge's generosity for once again supporting medical research and the fight against the AIDS virus. Christie's is extremely honored to have contributed to the success of this sale," stated François de Ricqlès, Vice President of Christie's France.
"Nine months after the sale at the Grand Palais, the magic of Saint Laurent was felt everywhere, from the kitchen lots to the objects in the attic. The sale of the contents of château Gabriel was an astounding success, but the works from rue de Babylone truly triumphed. This success was undoubtedly due to the great number of buyers who were unable to win lots in the first sale and were determined to not leave Marigny without a souvenir of the mythical designer," commented Lionel Gosset, Head of Valuations Department and Specialist in charge of the Sale.
Almost 1200 works of art from Château Gabriel at Bénerville as well as from the Parisian residences of the two collectors were presented for sale. Seventeen specialist departments were involved: Old Masters and 19th-Century Drawings and Paintings, Impressionist and Modern Art, Prints, Contemporary Art, Decorative Art, Furniture, Sculpture, Ceramics, Silver, Asian and Islamic Art, Antiquities, African and Australian Art, as well as pieces from Natural History, Books, Jewellery and Textiles.
The top lot was a pair of ball armchairs, consigned in 1812, by Queen Hortense for the Incas ball given at Tuileries, before being part of the Rothschild collection. They were in Yves Saint Laurent's grand salon in rue de Babylone and sold for €241,000 to an Asian collector.
In his bedroom, another table with a gilt ear-of-wheat base (estimate: €800-1,200) served as the support for some of his most precious possessions (sold in the February sale), such as those that appear in Willy Maywald's famous photograph of Marie-Laude de Noailles in her salon, by a pedestal table covered with objects worked in bronze, silver and silver-gilt, which fetched €73,000 – against a pre-sale estimate of €800-1,200.
After a fierce bidding battle, a patinated plaster dove (lot 1033) which was standing on the top of one of 2 monumental vases by Jean Dunand (sold in February) – achieved €5,625 (estimate: €100-200). Elsewhere in the sale a modern suite of 8 pots and 4 pans sold for €15,000 with a pre-sale estimate of €700-1,000, an enameled earthware umbrella stand (lot 967) that once graced the hall of rue Babylone filled with numerous walking sticks, realized €109,000 (estimate : €300-500).
Highlights from Pierre Bergé's residence included a carved terracotta bas-relief depicting a dance of death, Italian, mid-17th century (lot 867), which sold for €193,000 (estimate: €10,000-15,000).
The auction presented multitude of objects from Château Gabriel whose decoration was inspired by the world of À la Recherche du Temps Perdu. Thanks to robust international interest the sale achieved remarkable prices such as an antler suite comprising a sofa and 2 pairs of armchairs, 20th-century, which sold for €169,000 (estimate: €6,000-8,000) and 2 twelve-light chandeliers, second half 19th-century, probably by Ferdinand Barbedienne (lot 181), which sold for €82,600 (estimate: €10,000-15,000).
Christie's , Collection of Yves Saint Laurent and Pierre Bergé , François de Ricqlès
Categories
Tags