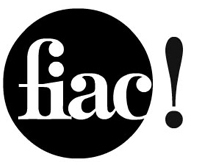 The focus of the contemporary art world moves to Paris next week when the FIAC market opens on a prayer that slim signs of economic recovery may help stabilize a sector hit badly by the financial crisis.
The giant FIAC jamboree, which follows this week's Frieze fair in London, is one of Europe's biggest contemporary art marketplaces, showcasing a vast display of works in picturesque locations around the Tuileries Gardens and the Grand Palais.
Sharply weaker sales at auctioneers Sotheby's and Christie's and a cautious tone at Frieze have killed off any hopes of a quick return to the heady days when cutting edge contemporary works were among the hottest investments around.
But just over a year after the collapse of Lehman Bros triggered a near-meltdown of the world's financial system, some cautious optimism has been returning to the market.
"What we've really been noticing over the past few months is that the genuine apprehension there was a year ago that something completely unprecedented was going to happen has died down," Jennifer Flay, FIAC's artistic director, told Reuters.
"Even though the art market has been slowed by the crisis, it's perhaps been less affected than other sectors," she said.
The record-breaking sale of fashion designer Yves Saint Laurent's vast art collection this year boosted the Paris market and while it lags New York or London as a magnet for the world's super-rich collectors, it has also fallen less dramatically.
"Paris was also a bit less abnormal than the other big centers," FIAC director Martin Bethenod said. "There was less of a boom but by the same token there's been less of a bust."
Paris Market
Workers will be busy over the weekend putting up the stands and displays for some 200 galleries from around the world showing works at the fair, which has become a landmark in the Paris cultural season since its inception in 1974.
Highlights include a collection of Modern works from 10 of the world's top galleries in the Grand Palais, a vast hall built for the Great Exhibition of 1900 where workers have only just cleared away the stage for a concert by rock star Prince.
The collection, including works by 20th century masters such as Picasso, Fernand Leger or Francis Bacon, is a departure from the newer, contemporary art that built FIAC's reputation.
But sculpture and sound installations in the Tuileries, newer works on display in the Cour Carree courtyard of the Louvre museum or a cluster of works based on machines should add a crowd-pleasing avant-garde touch.
The fair, which runs from October 22-25 feeds a cluster of parties and "off-FIAC" satellite events like the Slick fair for emerging artists that generate extra buzz for the main event.
Around 65,000 visitors are expected to visit the stands although most will come simply to look rather than to buy.
Prices range from around 1,000 euros ($1,492) for smaller works to tens of thousands for well-established modern artists and up to several million for global stars.
"The market is what makes the event, it's the fuel that runs the machine but if it were no more than that, we wouldn't really be able to maintain the interest," Bethenod said. (Editing by Paul Casciato) Via (ARTDAILY)
Categories
Tags