As the art world gears up for the spring benefit season, Visual AIDS, is urging supporters to ditch their formal wear, don their sharpest bowling-chic ensembles and show off their perfected armswing skills at this year's STRIKE III event. Come party at the lanes with artists, activists, collectors and luminaries – 'Kingpins' in their own right as they continue to support this bowling benefit tradition already celebrating its third anniversary.
Visual AIDS is thrilled to recognize distinguished art critic and historian Professor Douglas Crimp, and artists Nayland Blake and Hunter Reynolds. The Visual AIDS Vanguard Awards recognize artists and arts workers who exemplify the mission of Visual AIDS via their commitment to HIV/AIDS advocacy, education, prevention, and their support of artists with HIV/AIDS.
Non-profit organizations across the cultural spectrum have been adversely effected by the current economic climate. In keeping with their grassroots beginnings, Visual AIDS continues to create events that are available at modest price points. "Visual AIDS has always managed to separate themselves from the pack with their fun and innovative events," says 2007 VAVA honoree Joy Episalla. "By offering affordable tickets they're always guaranteed an eclectic mix of attendees."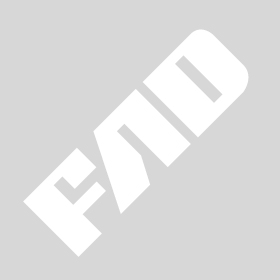 Join presenting sponsor 300 New York and Visual AIDS supporters including Kathleen Hanna and Adam Horowitz, Zoe Leonard, and Louise Lawler along with a cadre of artists and art aficionados as they show off their bowling prowess for a great cause. STRIKE III will take place on Monday, May 11, 2009 from 8-11PM at 300 New York at the Chelsea Piers Complex located at Pier 60.
An additional event feature will be Rollin' a silent auction of round artwork curated by Geoffrey Hendricks and Pavel Zoubok. Bids will be accepted online starting on May 1, 2009 at www.visualAIDS.org. Ticket levels begin at $250 for individuals. Single lanes accommodating up to 6 bowlers are $2,500, and double lanes accommodating up to 12 bowlers are $5,000. All lane purchases include a limited edition print, "Silver Bowling Ball" by Karen Heagle. There are also a limited number of artist tickets priced at $150. For ticket sales or further information, please contact the Visual AIDS office at 212.627.9855.
All STRIKE III proceeds – 100% of all ticket sales, will go to support the programs of Visual AIDS. The organization produces AIDS-focused contemporary art programs, holds an archive of HIV-positive visual artists while providing supplies and technical assistance to artists living with HIV/AIDS, many who are unable to continue producing their work without such aid.
Categories
Tags