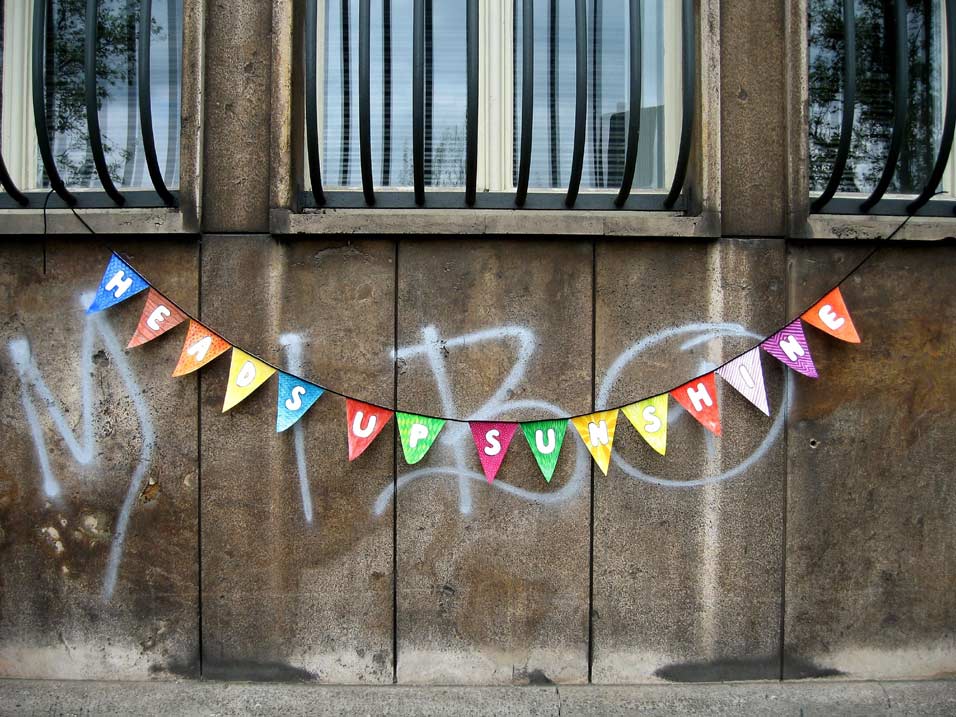 Baltic Centre for Contemporary Art presents the participatory exhibition Learning to Love You More. The exhibition, organised in collaboration with Middlesbrough artist Nicky Peacock, consists of public responses to assignments created by international artists Miranda July and Harrell Fletcher.
Visitors to Baltic are invited to choose from a number of assignments, complete them, and later see their work displayed as part of the exhibition in Baltic's ground floor entrance gallery The Street. Assignments include 'act out someone else's argument', 'make an encouraging banner' and 'take a flash photo under your bed'. As the exhibition continues the work will accumulate as more submissions are added by Baltic visitors. Quay Baltic's Learning Centre on Level 2 will act as a temporary-studio in which visitors will be provided with the materials necessary to complete a selection of Learning To Love You More assignments.
Learning To Love You More is an ever-changing series of exhibitions, screenings and radio broadcasts presented all over the world that grows as more submissions are added. Since its inception in 2002, over 5,000 people have participated in the project, and each response becomes a submission for possible inclusion in future presentations. For more information please visit www.learningtoloveyoumore.com.
Past presentations of completed assignments from Learning To Love You More have taken place at The Co-operative Building, Middlesbrough: The Whitney Museum, New York; Aurora Picture Show, Texas; Wattis Institute, California.
Miranda July is a filmmaker, performing artist and writer. July's videos, performances, and web-based projects have been presented at sites such as the Museum of Modern Art, New York; Guggenheim Museum, New York; and in the Whitney Biennial, New York. Her collection of stories, No One Belongs Here More Than You, was published in 2007. She wrote, directed and starred in her first feature-length film, Me and You and Everyone We Know (2005).
Harrell Fletcher has worked collaboratively and individually on a variety of socially engaged, interdisciplinary projects for over fifteen years. His work has been shown at numerous institutions including Yerba Buena Center For The Arts, San Francisco; The Drawing Center, New York; The Sculpture Center, New York; The Wrong Gallery, New York; The Royal College of Art, London. Fletcher is a Professor of Art and Social Practice at Portland State University in Portland, Oregon.
Categories
Tags