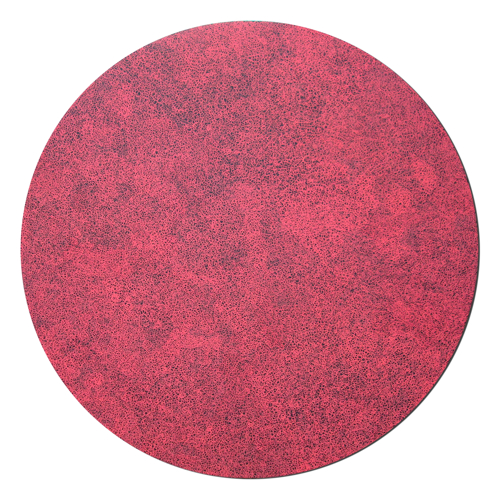 1 When did you start to make art?
Making art has always been what I have wanted to do. I remember drawing and painting from a seriously young age. When I started to make art "proper" I couldn't tell you. Maybe I'm not.
2 How did you evolve into a professional artist?
I was always plugging away, getting involved with artist run groups and participating in group shows. It was a gradual evolution.
3 What drove you to make art as a professional vocation?
Art drives me – I'm not really in control. If I'm not making art then I'm probably thinking about it. Obsessively. So it makes sense to make art as a vocation.
4 Explain your inspiration?
I am inspired by anything and everything. I could be inspired by a trashy TV show, a kid's toy, a song or my cat.
5 In what way does your inspiration transform into ideas?
It is always an instantaneous thing for me – I'll see something and in my head an idea for a piece of work may form. Out of this quagmire of inspiration I then whittle down ideas to the ones that are relevant to me and my practice.
6 From Ideas to production of art – how? And why?
The idea produces the work for me, so it's pretty much in blue print form (visually and in terms of materials) when I think of it. Any adjustments will be for aesthetic or practical reasons. Why? Still trying to figure that out.
7 Could your ideas be portrayed in any other medium? If so which?
No – I use lots of different media and each idea is formed specifically. So I could produce work in other mediums but existing ideas could not be portrayed in other medium without losing something inherent along the way.
8 Which artists would you most like to blatantly rip off?
None – what would be the point in that?
9 Why is your art made?
To fill my time and give me purpose, and to provide interest and insight to others.
10 What does being an artist mean to you?
Having fun making new and interesting work that is well received and understood by critics and the viewing public.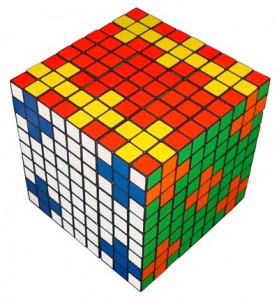 11 Are you happy with your reasons for making art? i.e Are there any trade offs that make life hard?
I wonder what my life would be like if I didn't think about art 99% of the time…
12 When does your art become successful?
When it is understood for what it is.
13 What is art?
Everything and nothing.
14 How do you start the process of making work?
Write down ideas, do some preliminary sketches. Let it sit for a while, come back to it. If it still feels right, start sourcing materials and make it.
15 Who prices your work? And how is the price decided upon?
Myself and the gallery I'm showing with will decide the price. It will be dictated by material costs, how much of my time has been spent making it, how far along I am in my artistic career and, of course, the gallery's cut of the sale.
16 What is your next; move, project, show etc?
At the moment I am making a whole new body of work for my second London solo show in Feb 2009. It's entitled, Only Boring People Get Bored. The work includes, among other things, a film of myself playing the game "Guitar Hero", in which the viewer can only hear the pathetic clicks and twangs produced by the plastic guitar, an assemblage of Rubik's Cubes, ridiculously difficult mono-colour jigsaw puzzles, and a new series of intensive works created by the raw boredom-relieving act of scribbling.
17 What are the pros and cons of the art market?
Pros – you can make money. Cons – you have to be careful that making money doesn't influence or degrade your work.
18 Which pieces would you like to be remembered for?
At the moment I would like to be remembered for, among other pieces, my new film entitled Hit Me With Your Best Shot. I'd like it to be coined as "Cage's 4'33" for the video game generation".
19 Any routine in making your artwork? If so what?
I treat each idea/artwork individually and make them idiosyncratically, using whatever means and methods are necessary for the piece.
20 What has been the biggest break in your career?
I'm not sure really. I produced two projects (House Gymnastics and General Carbuncle) that yielded exhibitions and publicity for me. Are they big breaks?
21 Who has been the biggest influence on you?
Not in a directly artistic way, but in terms of aggressiveness and achievement for a British artist from such an early age in his career, it has to be Damien Hirst. He knew what he wanted and he went out to get it. He wasn't waiting around for someone to discover him.
22 How many artworks have you given away and to whom?
Quite a few over the past decade! Mainly to friends, family and charity auctions.
Categories
Tags