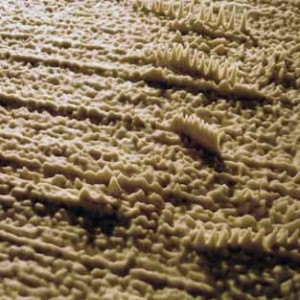 27 – 30 NOVEMBER 2008 OPENING HOURS: 12:00-18:00 PRIVATE VIEW: 27 NOVEMBER 18:00-21:00

Comprising of ambitious works by nine artists who employ sound as the principle media of their practice, Audio Forensics demonstrates the breadth of engagement with sound in the arts, and how it can be re-evaluated in the context of an increasingly noisy world. The artists exhibiting are Libero Colimberti, Jan Hendrickse, Simone Izzi, Nitin Lachhani, Luc Messinezis, Maria Papadomanolaki, Vytis Puronas, Mark Shorey and Mark Wright.
Sound art encompasses a wide range of forms and concerns and has its precedence across many creative fields, yet, as these artists demonstrate, the acknowledgment of sound's significance in the arts is becoming of greater importance as technologies develop, and as the public become ever more aware of the interactions between sound, space and artistic practice.
Some of the works make one aware of interactions with sound that are often overlooked, such as the effect of sonic frequencies on the body in Shorey's work. Puronas's audiovisual installation immerses the visitor in questions of reality, hyper-reality and the authenticity of digital technology, whilst Izzi turns installation against the audience as an analogy of the psychological pressures of contemporary society. Others, such as Messinezis's collection of sonic curiosities, in an audio equivalent to the Wunderkammer, or Lachhani's extraordinary 3D sculptures of sound waves, translate sound into contexts more familiar in the visual arts presenting experiences that are at once recognisable and alien.
Other work in the exhibition explores and re-evaluates major disciplines in sound art, whether through Hendrickse's compositional use of air currents to play both musical and non-musical instruments, or Colimberti's subversion of the use of music and the sound effect in film. Likewise Papadomanolaki and Wright explore the field recording as a discipline through which to narrate place, the space outside the gallery and the Abbeys of the north of England respectively, demonstrating the capacity of sound to evoke absent environments in very tangible ways.
As a whole the exhibition provides an extraordinarily comprehensive enquiry into how sound, and its manipulation, influences our experience and understanding of our environment.
On Sunday 30th November there will be a symposium in which keynote speakers Ben Borthwick, Assistant Curator at Tate Modern, and Steven Connor, professor of Modern Literature and Theory at Birkbeck, will address issues of sonic practice raised by the exhibition. This event will also give visitors the opportunity to talk to the artists personally about their work.
Audio Forensics is an exhibition and symposium presenting the final work of the first MA Sound Arts graduates of London College of Communication. The groundbreaking work in the exhibition demonstrates the high level of critical debate in sonic disciplines fostered by the university's Department of Sound Art and Design since 1998. The exhibition is co-curated by ELECTRA and IMT.
Categories
Tags