Nuart is a dynamic city wide event on both gallery and street walls. From the first week in September an international team of street artists start to leave their mark on the city of Stavanger, Norway.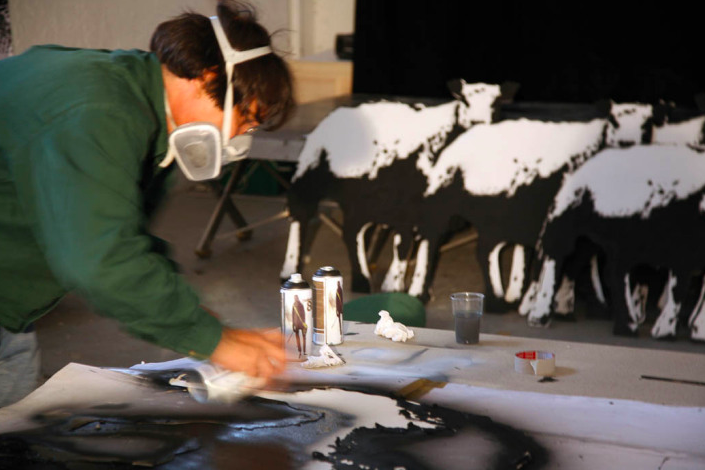 Blek le Rat Photo Ian Cox
The resulting work will form a static show at Tou Scene that runs until October 05th.
Each year there are Nuart film premiers, workshops, panel debates, artist presentations, concerts and work city wide from international artists.
this years artists: BLEK LE RAT (FR), DFACE (UK), NICK WALKER (UK), DOTMASTERS (UK), WORD TO MOTHER (UK), KNOW HOPE (ISR), GRAFFITI RESEARCH LAB (USA), HERAKUT (DE), DOLK (NO), PØBEL (NO), CHRIS STAIN (NO), ZEUS (UK), EINE (UK), STEN & LEX (IT), JIMMY CAUTY (UK).

The event is beeing filmed by Saft films for release as a DVD around christmas 08
During the event all artists will be painting skateboard decks which will be auctioned to support Nuarts charity endeavours in South Africa check LINK for more information.
Categories
Tags